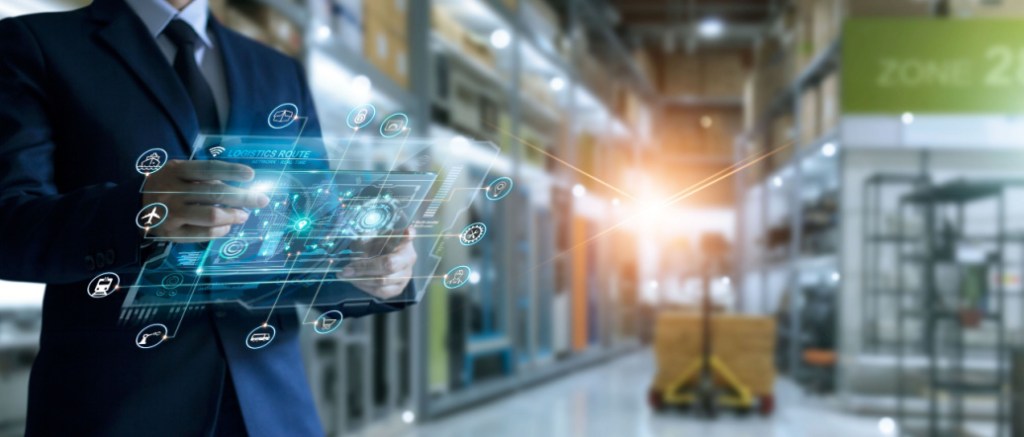 How Shifting Market Fundamentals Are Accelerating Industrial Deal Cycles
As the industrial real estate market continues to expand at a rapid pace, developers are intent on keeping up with strong demand. Despite supply-chain challenges and a scarcity of developable land, industrial construction is showing no signs of a slowdown in the near term or beyond.
This trend is underscored by a Prologis study released in May, indicating that warehouse space is estimated to remain limited, with only 16 months' worth of industrial supply remaining at the time of the report in the 30 key U.S. markets tracked by the company.
Factors such as surging retail sales and consumer expectations for faster delivery are adding to warehouse space pressures. While e-commerce had been on the rise even before the pandemic, the last two years have fast-tracked these trends. As a result, competition for available space continues to tighten, leading to significantly accelerated deal cycles.
Well-Established Trends & New Factors
Elevated institutional investor interest in industrial product is just one of the new trends brought on by the pandemic, a trend underpinned by the PwC-ULI Emerging Trends in Real Estate in 2022 study. According to the report, the industrial/distribution sector ranked first for both investment and development prospects for the ninth consecutive year.
An example that further underlines this direction is the joint venture between Creation RE and institutional investors advised by J.P. Morgan Global Alternatives, which plans to invest $1 billion in industrial, warehouse and logistics real estate projects across four states.
Another industrial category to experience considerable growth, driven by increased trade volumes, is the U.S. port sector. NAIOP recently examined the relationship between imports and site selection for logistics centers, finding that although smaller markets near recently expanded ports have seen the strongest relative increase in demand, the largest growth in total trade volume has come from the Los Angeles-Long Beach port complex, amplifying demand for industrial space in the region.
According to the PwC-ULI report, occupier leasing started to gain momentum in 2021 as the economy began to reopen, placing pressure on rental and vacancy rates. Since then, intense demand for industrial real estate has resulted in record-setting supply and vacancy levels in the U.S. A recent CommercialEdge industrial report shows that the national average rent reached $6.45 per square foot in April, equal to a 4.4% year-over-year increase.
In an effort to shift toward a more resilient supply chain strategy, companies are stockpiling not only goods, but space as well. As stated in a Savills analysis on just-in-case inventory management, renters aiming to ease supply chain disruptions are moving away from the just-in-time inventory approach and stocking up on industrial space, driving competition for availabilities and speeding up deal cycles.
New Deal Terms Taking Shape
Despite a robust industrial development pipeline, companies in search of industrial product are adjusting their approach to landlord strategies. Property owners looking to capitalize on the tight competition are reducing proposal limits considerably.
At a panel discussion during YASC 2022, Lawrence Garb, executive vice president at Hartz Mountain Industries, explained that what was once a 40-, 60- or 90-day limit has compressed to a 30- and even 15-day limit on proposals.
In terms of industrial vacancy rates, the national average rested at 5% as of April, remaining flat month-over-month. And while vacancy rates continue to shrink or stall, industrial lease spreads are on an ascending trajectory, according to Yardi Market Insight data from CommercialEdge Research.
The most recent figures show that industrial lease spreads in highly-coveted markets such as Los Angeles have climbed to 14.7%. New Jersey lease spreads reached 12.9% and Dallas – Fort Worth followed with 12.6%. However, office lease spreads in these markets were notably lower at 5.9% in Los Angeles, 0.4% in Dallas – Fort Worth, with New Jew Jersey on the other end of the spectrum at –10%.
Key Solutions for Streamlining Deal Cycles
Property owners and operators focused on efficiency are emphasizing automation and portfolio transparency. To that end, a dedicated system that centralizes marketing efforts and ensures streamlined deal visibility should take center stage.
For example, the CommercialEdge suite of connected solutions simplifies and accelerates operations. From generating quality leads to centralizing communication at the deal level, the end-to-end commercial real estate (CRE) platform transforms the entire deal lifecycle.
Growing exposure and increasing leads
The all-in-one solution eliminates disconnected processes, starting with the dynamic marketing module. Leasing teams can effortlessly update and manage listings thanks to the tool's powerful automation. At the same time, the growing CommercialEdge Listing Network enhances lead generation through five CRE marketplaces that capture more than 2 million monthly visits and over 350K quality leads per year. What's more, the ILS network further boosts qualified leads through automated listing syndication to property websites and third-party platforms.
The marketing module also provides the tools to nurture leads through custom-made property and company websites, as well as branded marketing collateral, all populated with information already provided in CommercialEdge Marketing.
Additionally, connecting this marketing solution with property management software, for example, enables powerful synchronization across portfolios. That is the case with the seamless integration of CommercialEdge Marketing with Yardi Voyager, which syncs properties, spaces and availability. It also enables the automated publishing and removal of spaces based on unit availability.
Mapping everything in a single place
A next step in the process that can substantially accelerate lease timelines is creating a simple or complex deal using a dedicated platform that centralizes deal visibility. Solutions such as Deal Manager provide access to tenant-related information or space visibility in a single place, with centralized deal tracking, proposals and approval workflows. The pipeline management tool monitors detailed deal analytics, automatically compares deals to approved budgets and prior leases, and populates forecasts at the same time.
Deal Manager — also designed to sync with Voyager — maps everything in one place and streamlines deal cycles with comprehensive site plans and a 360-degree overview of an operator's client base. Additionally, the portfolio management tool provides real-time tenant and lease data, including rent schedules, clauses, options and expenses.
Thanks to the transparency Deal Manager provides, staying on top of lease terms is effortless, as lease expiry dates can be tracked from the portfolio level. What's more, with the upcoming portfolio map functionality, an in-depth property-level view is just as effortless.
By clicking on a property, space and tenant info is pulled up. This can then be compared in real-time to average market metrics through the Yardi Market Insight tool. This way, companies can adapt their strategies based on comparisons between signed lease data versus lease averages and average asking rates in a specific area.
Accelerating legal processes
The legal component of the lease process is another key step of the deal cycle, so tools that optimize this stage are essential. Such solutions can create accurate lease documents and provide a centralized system where all involved parties can review the agreement and track revisions through the final signed documents.
The CommercialEdge legal module automatically generates standard lease agreements in accordance with finalized lease proposals, while providing a dedicated activity feed that enhances collaboration. Finally, the integrated e-signature tool enables a quick signing process, further streamlining the deal cycle.
Conclusions
With industrial vacancy rates expected to remain tight, intense occupier demand is slated to keep rental rates elevated through 2023, according to a Cushman & Wakefield forecast. Considering that a large share of the development pipeline is pre-leased well in advance of delivery, a wide range of challenges awaits tenants in search of industrial space.
But even with intense demand for space, industrial operators emphasizing smooth and efficient leasing operations should consider simplifying and accelerating deal cycles with end-to-end solutions that ensure transparency and streamline operations.

Stay current with the latest market reports and CRE news:
More Articles You Might Like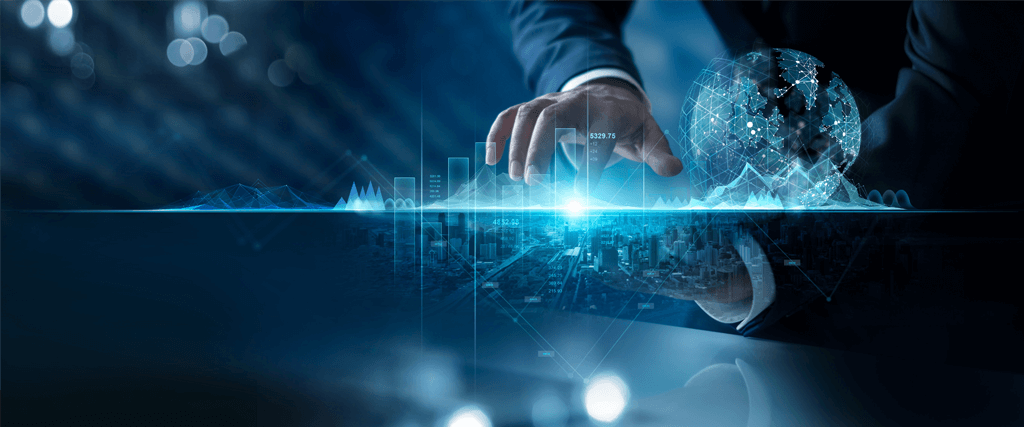 A data-driven approach and an accurate property database can provide a significant advantage in identifying investment opportunities.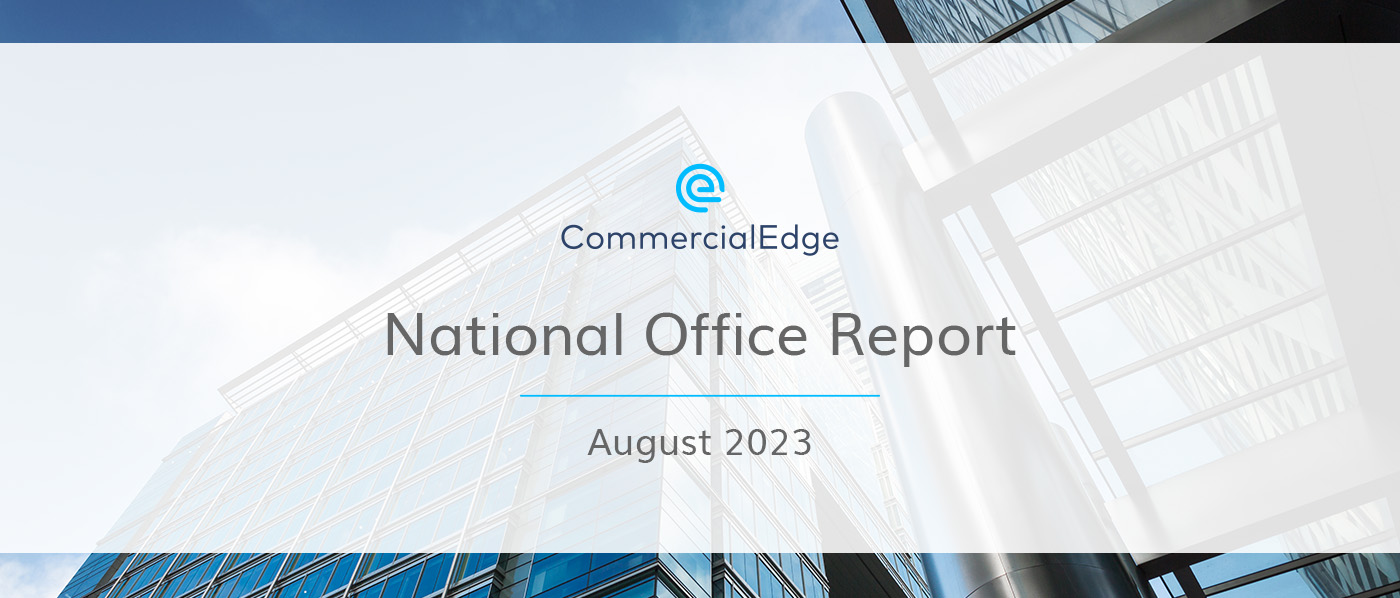 As office construction continues to cool, a quarter of under-construction office space is now concentrated in just 6 life-science-heavy markets.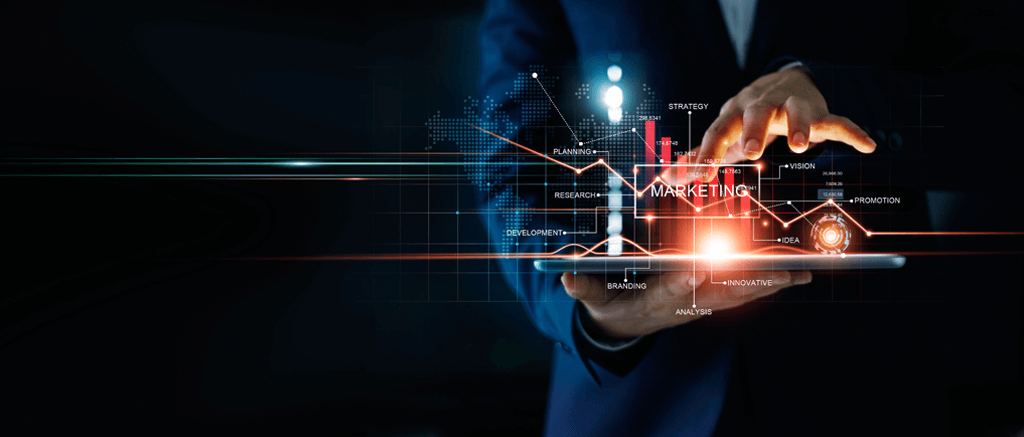 A clear marketing strategy and monitoring channels can result in quality leads, maximum occupancy rates and high return on investments.
The End-to-End CRE Solution
From marketing and research to deal management and commission payments, our tools enhance every facet of commercial real estate.