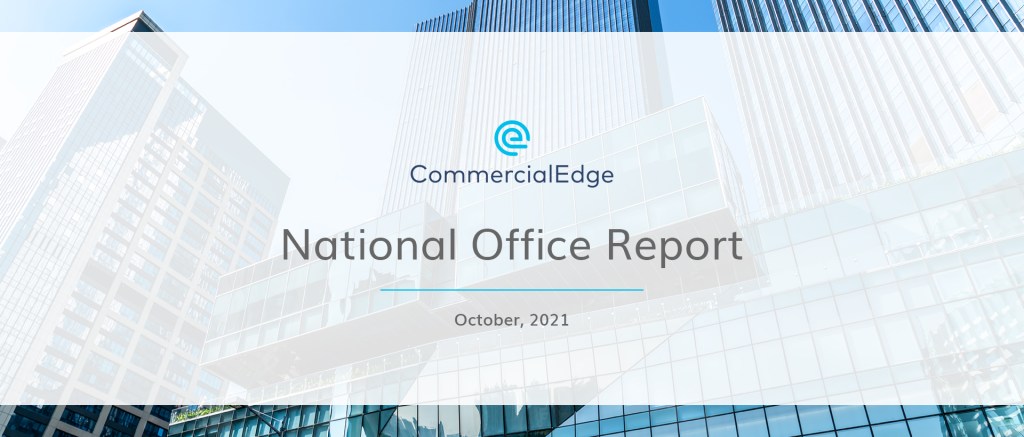 Office Leasing Rates Remain Stable as the Average Vacancy Rate Dips Below 15%
Key Takeaways
U.S. average office listing rates up 1.2% year-over-year
Across the top 50 office markets, the vacancy rate was 14.9% in September
2021 U.S. office sales surpassed $50 billion by close of September
Under-construction pipeline plateaus at 2.4% of total office supply
Office Asking Rates Up 1.2% Y-o-Y, Stall Just Below $40 PSF
Following a 1.2% year-over-year (Y-o-Y) increase, September U.S. office asking rents averaged $38.62 per square foot. Leasing rates held steady on a monthly basis as well, dipping 10 cents compared to August. While the surge in COVID infections driven by the delta variant continued to delay return-to-office plans, cases have been falling in recent weeks while vaccination rates have increased. Furthermore, big tech's ongoing investment in the market reveals offices will still play a key role in the future of employment.
In an individual market analysis, average full-service equivalent listing rates spanned from $22.13 to $83.52 in September. Los Angeles office space ($41.62 per square foot) stands out with the largest yearly increase in asking rents, up 8.1% compared to September 2020. Meanwhile, Tampa ($29.70) and the Bay Area ($55.79) shared the second spot for rent growth, as average listing rates in each of the two markets rose by 6.2% year-over-year. Finally, the average asking rent for office space in Miami ($43.43) grew the third-fastest, up 5.8% compared to the same time last year.
Download the full October 2021 report below for updated lease rate stats across all major U.S. markets.
U.S. Office Vacancy Rate Averages 14.9% Across Top Markets
Office vacancy rates averaged 14.9% in September, decreasing 50 basis points (bps) compared to August. However, the national vacancy rate is still 130 bps higher than in September 2020 and shows significant variation at the market level. Year-over-year, vacancies have increased the most in markets that had a considerable amount of stock delivered in recent years. However, due to quicker recoveries in office-based employment, these markets also have the potential to rebound faster than average and have already shown signs of vacancies cooling in recent months.
Among the markets with the highest vacancy rates, Austin (15.7%) is a telling example: With 15% of office supply in the city delivered since 2017, vacancies climbed by 510 basis points in the past year. Similarly, vacancy rate growth also averaged 510 basis points in San Francisco and 590 basis points for Seattle office space — the fastest year-over-year rise among the major U.S. office markets.
2021 U.S. Office Sales Exceed $50 Billion Through End of Q3
The national office transaction volume totaled $53.3 billion through the end of September. Sales recorded in the first three quarters of the year reveal office transactions closed throughout 2021 will likely surpass the $61.8 billion recorded during 2020. Notably, Bay Area office sales exceeded $7 billion in the first nine months of the year, carrying significant weight in the national transaction volume. Boston sales amounted to $4.6 billion during the same timeframe, while the Seattle volume is nearing the $4 billion threshold, with $3.8 billion in office transactions closed by October 1.
In terms of office prices, the national average sales price for office space rested at $295 per square foot in September. Big Tech clusters San Francisco and the Bay Area still boast some of the highest office sale prices in the U.S., averaging $593 and $641 per square foot, respectively. Meanwhile, the average sales price for office space in Austin inched upwards to $496 in September.
Under Construction Pipeline Plateaus at 2.4% of National Stock
As of September, 158 million square feet of new office space was under construction across major U.S. markets. While the pipeline is still robust, it primarily represents projects started before the pandemic due to extended construction timelines. As a result, starts this year are a more suitable indicator of pandemic trends — in 2021, only 36.2 million square feet of new office space began construction, compared to the 87.2 million square feet of starts registered in 2019.
Notably, after a significant boom, the Denver pipeline has shrunk to 0.6% of the total office stock in the city, with less than 1MSF of supply under construction by the close of September. At the same time, around half a million square feet were under construction in Tampa, accounting for 0.8% of the total office stock.
Download the full October 2021 report on performance across U.S. office markets, as well as insights on industry and fundamentals of economic recovery.

Methodology
This report covers office buildings 25,000 square feet and above. CommercialEdge subscribers have access to more than 10,500,000 property records and 325,000 listings for a continually growing list of markets.
CommercialEdge collects listing rate and occupancy data using proprietary methods.
Listing Rates — Listing Rates are full-service rates or "full-service equivalent" for spaces that were available as of the report period. CommercialEdge uses aggregated and anonymized expense data to create full-service equivalent rates from triple-net and modified gross listings. Expense data is available to CommercialEdge subscribers. National average listing rate is for the top 50 markets covered by CommercialEdge.
Vacancy — The total square feet vacant in a market, including subleases, divided by the total square feet of office space in that market. Owner-occupied buildings are not included in vacancy calculations. A and A+/Trophy buildings have been combined for reporting purposes.
Stages of the supply pipeline:

Planned — Buildings that are currently in the process of acquiring zoning approval and permits but have not yet begun construction.
Under Construction — Buildings for which excavation and/or construction has begun.

Sales volume and price-per-square-foot calculations do not always include portfolio transactions or those with unpublished dollar values.
Stay current with the latest market reports and CRE news:
More Articles You Might Like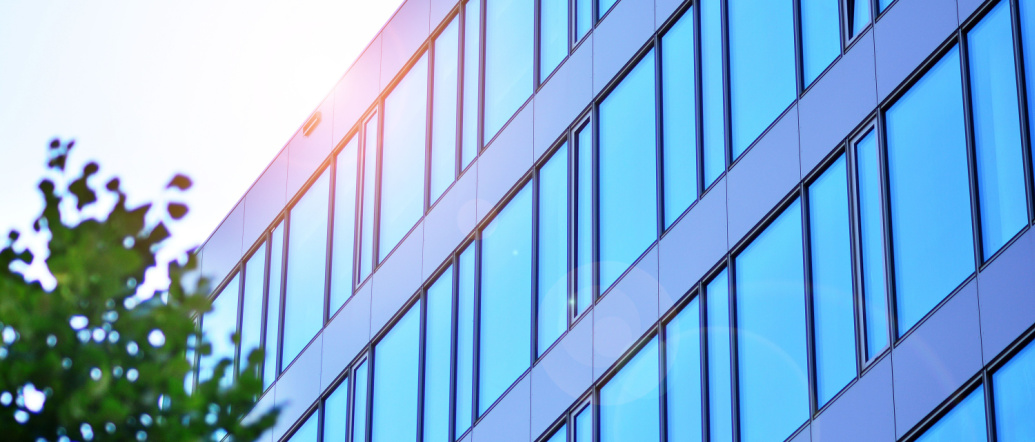 With CommercialEdge Marketing, Inside Edge Properties ensures a single source of truth for data integration across multiple teams and workflows.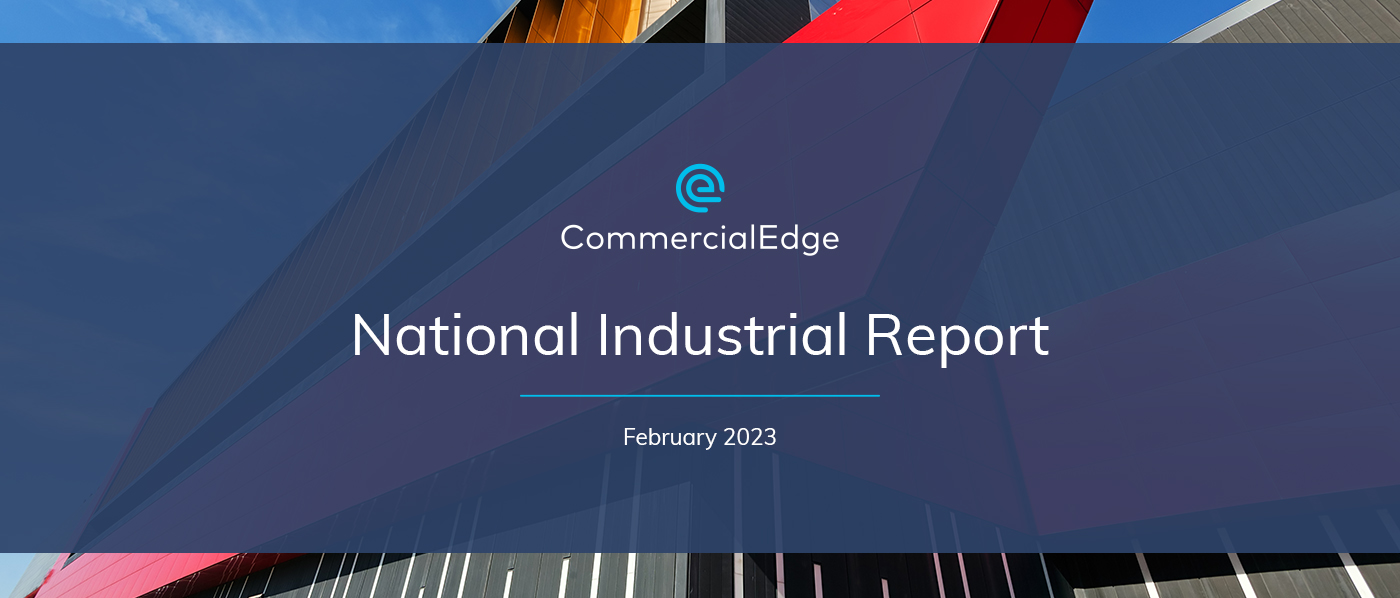 Industrial leases signed in the last 12 months reached a national average of $9.01 per square foot, $1.88 more than in-place contracts.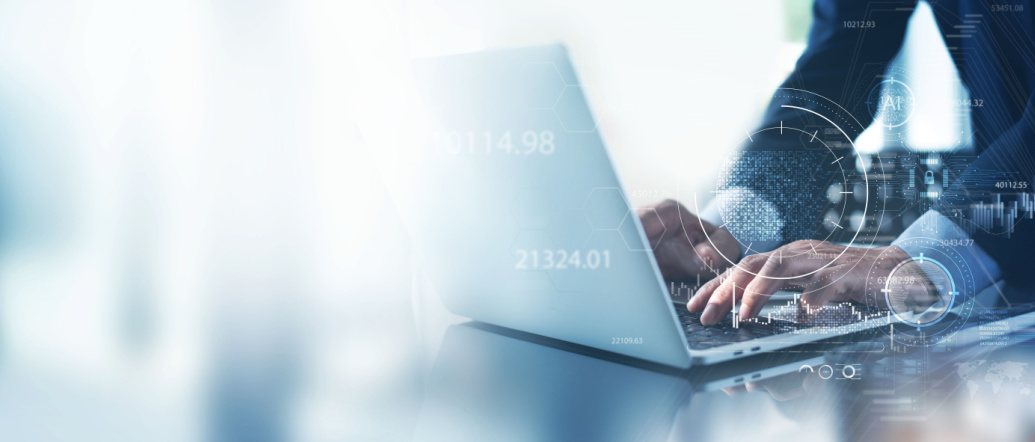 Connect agents, operations and accounting processes by centralizing all deal data, documents, invoice dates and commission splits.
The End-to-End CRE Solution
From marketing and research to deal management and commission payments, our tools enhance every facet of commercial real estate.