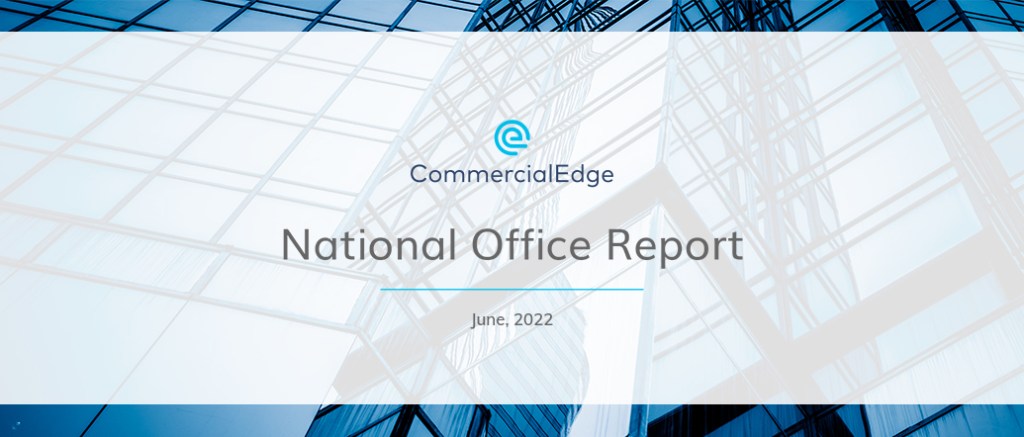 National Office Sales Volume Surpasses $35 Billion
Key Takeaways:
The average U.S. office listing rate slid 2.1% year-over-year, reaching $37.56 in May
Unchanged year-over-year, the national vacancy rate remained at 15.4%
Office construction inched up to 151.2 million square feet
The national office sales volume reached $35.3 billion by the end of May
Remote and hybrid work models were considered niche setups just a little over two years ago, but today, these trends seem here to stay. Although concentrated health policy efforts have shifted COVID-19 from pandemic to endemic, office attendances have been hovering at just over 40% in recent months, according to office security specialists Kastle Systems. In fact, Pew Research found that 60% of office employees would prefer to work remotely full-time or in a hybrid model that requires little office usage.
With employees clear on their preferences, most companies are reluctant to mandate workers to return considering the historical labor shortage the U.S. is contending with. Corporate challenges in enticing workers into offices again are compounded by historically high fuel prices and the highest inflation levels in 40 years, meaning companies must present employees with tangible value propositions if they are to convince them to spend more time in the office.
For more details on the national construction pipeline and additional office fundamentals, download the full June 2022 report at the bottom of the page.
Charlotte Leads Listing Rate Growth for 3rd Consecutive Month
Across the top 50 U.S. office markets, the average full-service equivalent listing rate stood at $37.56 in May, up 19 cents month-over-month, but down 2.1% year-over-year.
At the market level, Charlotte lead for the third consecutive month when it came to price gains. Following the 12.2% year-over-year rate increase registered in April, Charlotte followed up with a 14.3% year-over-year appreciation in May. That brought its average full-service equivalent listing rate to $33.08 per square foot.
Although the average listing rate for Miami office slid 68 cents month-over-month, it recorded one of the sharpest year-over-year gains nationally. Up 8.8% over May 2021 figures, office space in Miami reached $47.08 per square foot.
Similarly to our April snapshot, West Coast office hubs San Francisco and Portland yet again posted some of the sharpest listing rate drops across the country's top office markets. Specifically, San Francisco ($62.57/ sq. ft) rates contracted 9.3% year-over-year, while office rates in Portland ($27.61/ sq. ft) dropped 7.5% year-over-year.
Vacancy Rates Decrease in Life Sciences and Sunbelt Markets
The national vacancy rate remained flat at 15.4% year-over-year but marked a 30-basis-point downtick compared to April's 15.7% rate. While some of the top office markets still contended with vacancy rates in the high tens or even higher — 20% in Atlanta — others saw the pressure of high vacancies ease somewhat.
Generally, markets with noticeable tenant absorption rates could be divided among those with significant life sciences footprints such as Boston and the Bay Area, where vacancies dropped 210 basis points year-over-year, and Sunbelt cities with dynamic inbound migration like Phoenix (-310 basis points year-over-year) and Miami (-280 basis points year-over-year).
Two Markets Surpass $2 Billion in Office Sales in May
With inflation expected to trigger increases in interest rates by the Federal Reserve, office sales could heat up in the near future as investors try to secure the more advantageous current rates. At the end of May, year-to-date office sales totaled $35.3 billion, of which $8.6 billion were registered in May alone.
In fact, sales activity in May raised the number of cities with more than $1 billion in office sales from ten in April to 14 in May. Not only that, but two markets actually surpassed the $2 billion sales threshold, with Seattle office sales in the lead with a total $2.17 billion, followed by Manhattan's $2.146 billion.
Developer Interest Spurs Sizeable Office Construction in Nashville
Nationally, there were 151.2 million square feet of office space under construction as of May, breaking ground on more than 4 million square feet since the previous month. Of the full national pipeline, 20% of space — representing 29.9 million square feet — was being developed in Central Business Districts.
While the demand for new office space has certainly been tempered, some markets, especially those in the Sunbelt (where inflow migration has been strong), have seen continued developer interest.
Among the most notable is the Nashville office market ($30.63/ sq. ft), which currently has 5.1 million square feet of office space under construction, representing 8.8% of its existing stock. Little of that pipeline is taken up by pre-pandemic development yet to be delivered — in fact, 3.3 million square feet broke ground after the start of 2021.
The most intense development activity is happening in Nashville's downtown, which accounts for 3.4 million square feet of the city's entire office pipeline. Following behind the downtown submarket, the Nashville Yards business park and entertainment district is also seeing significant construction, currently driven by Amazon's two-tower office project that brought 5,000 new jobs to Metro Nashville and is set to deliver its final phase later this year.
Download the full June 2022 report on performance across U.S. office markets, as well as insights on industry and fundamentals of economic recovery.

You can also see our previous office reports.
Methodology
This report covers office buildings of 25,000 square feet and above. CommercialEdge subscribers have access to more than 14 million property records and 325,000 listings covering a continually growing list of markets.
CommercialEdge collects listing rate and occupancy data using proprietary methods:
Listing Rates — Listing Rates are full-service rates or "full-service equivalent" for spaces that were available as of the report period. CommercialEdge uses aggregated and anonymized expense data to create full-service equivalent rates from triple-net and modified gross listings. Expense data is available to CommercialEdge subscribers. National average listing rate is for the top 50 markets covered by CommercialEdge.
Vacancy — The total square feet vacant in a market, including subleases, divided by the total square feet of office space in that market. Owner-occupied buildings are not included in vacancy calculations. A and A+/Trophy buildings have been combined for reporting purposes.
Stages of the supply pipeline:

Planned — Buildings that are currently in the process of acquiring zoning approval and permits but have not yet begun construction.
Under Construction — Buildings for which construction and excavation has begun.

Sales volume and price-per-square-foot calculations for portfolio transactions or those with unpublished dollar values are estimated using sales comps based on similar sales in the market and submarket, use type, location and asset ratings, sale date and property size.
Stay current with the latest market reports and CRE news:
More Articles You Might Like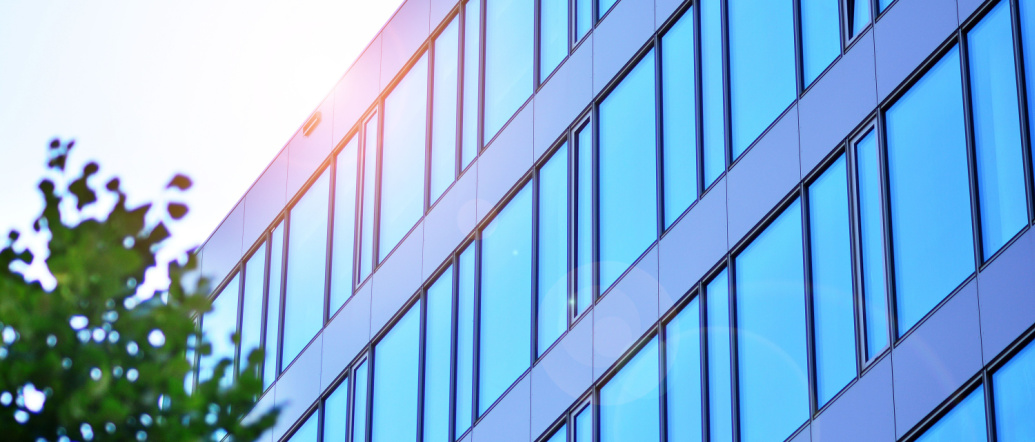 With CommercialEdge Marketing, Inside Edge Properties ensures a single source of truth for data integration across multiple teams and workflows.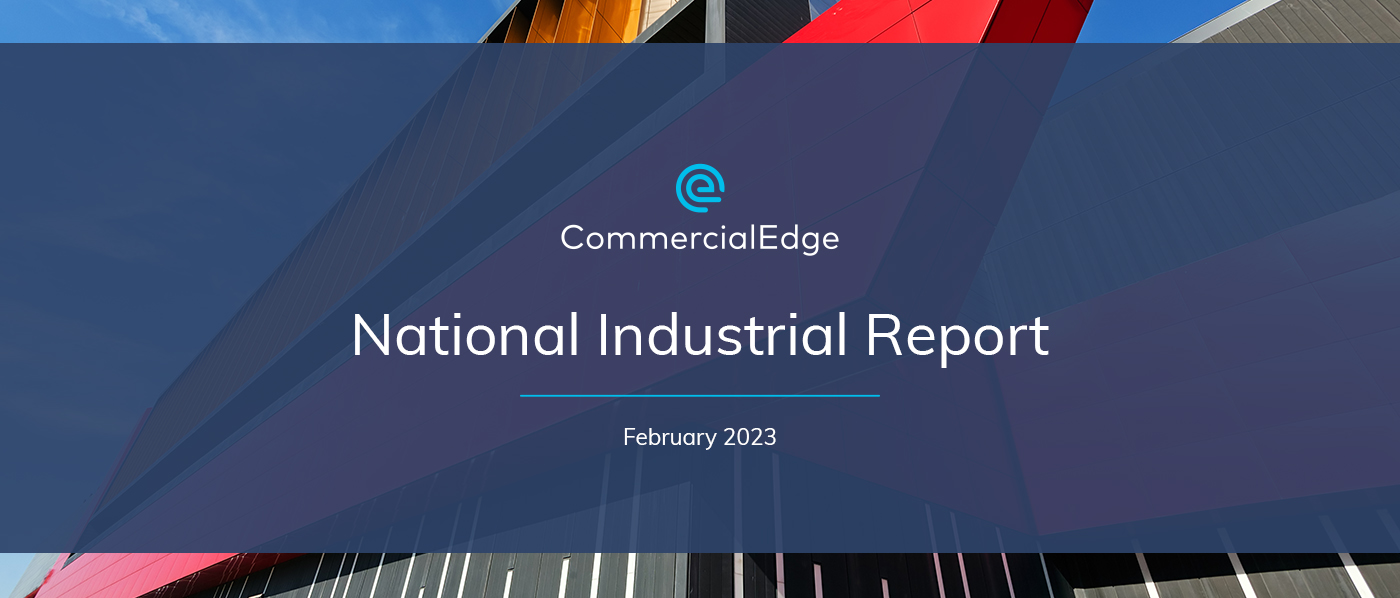 Industrial leases signed in the last 12 months reached a national average of $9.01 per square foot, $1.88 more than in-place contracts.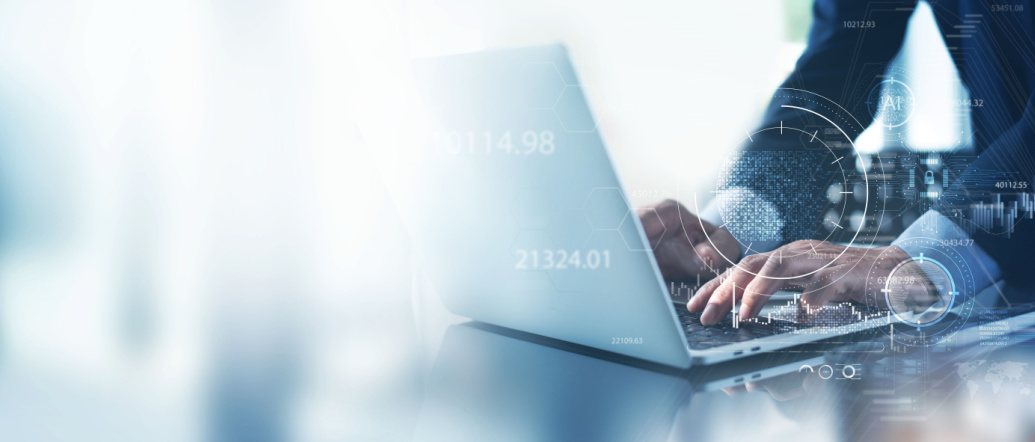 Connect agents, operations and accounting processes by centralizing all deal data, documents, invoice dates and commission splits.
The End-to-End CRE Solution
From marketing and research to deal management and commission payments, our tools enhance every facet of commercial real estate.