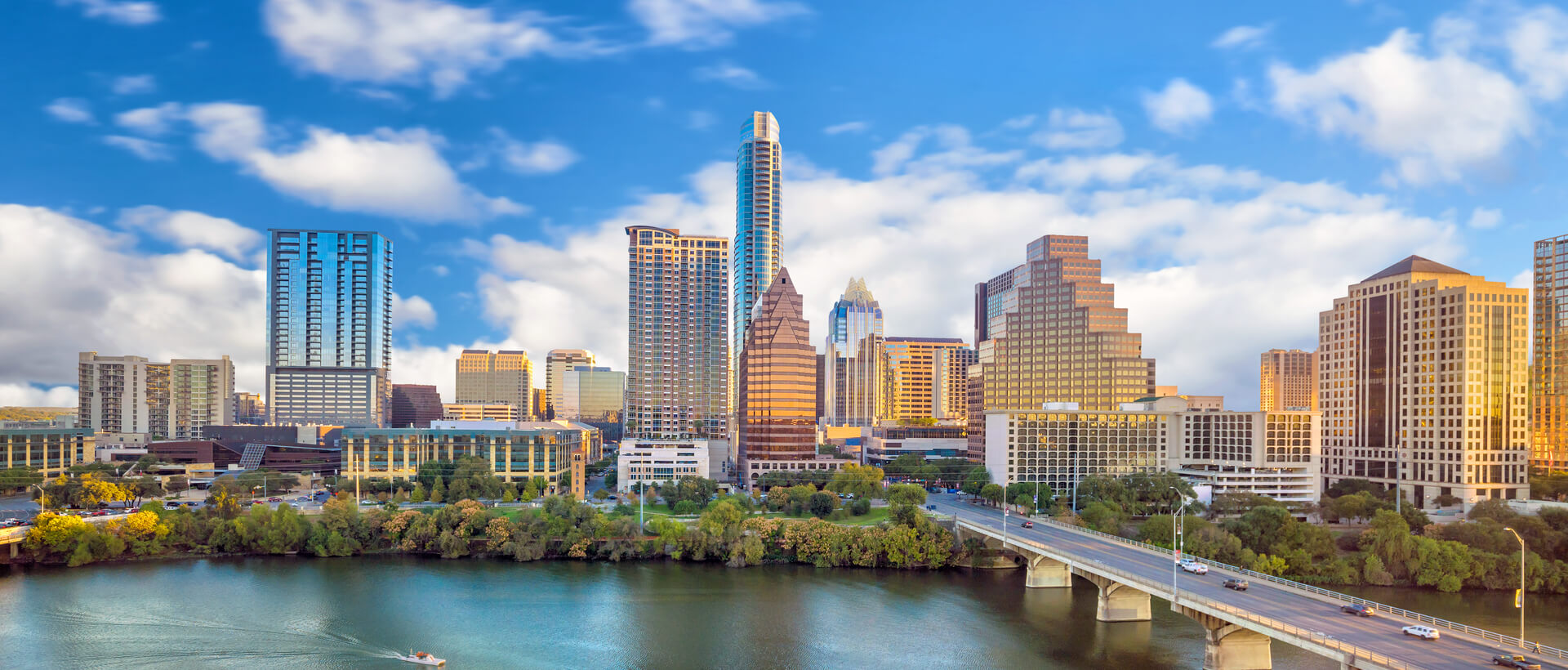 Company Relocations & Expansions Drive Austin's Office Market Recovery
Key Takeaways
Austin office listing rates up 4.52% year-over-year, averaging $43.54
Average office vacancy falls to 15.78%, continuing its descent
Office deal flow this year is already at 80% of last year's total
7.5 million square feet of office space currently under construction
Office Listing Rates Continue Upward Climb, Rising 4.52% Y-o-Y
The average asking office rents in Austin, Texas, were at $43.54 per square foot in July, maintaining their climb from last year's lows. Similarly, full-service equivalent listing rates as of this month were up 4.52% year-over-year (Y-o-Y), and Austin has been benefiting from renewed interest, primarily from the tech industry. In fact, many Silicon Valley companies have opened or will be opening offices here — most notably, Apple's West Parmer Lane Campus that's under construction north of downtown. Additionally, current- and post-pandemic leasing strategies that expand concessions and increase term flexibility are also aiding the uptick in leasing activity as the economy continues to reopen.
However, asking rents varied across the submarkets, with the highest rate increase occurring in the Northeast submarket at 13.44%. Other submarkets with a higher concentration of office properties — like the Southwest and Northwest — increased their listings rate by 7.47% and 2.73%, respectively, to $40.30 and $36.49 per square foot. Conversely, the downtown submarket registered an uptick of 1.03% to $58.62 per square foot. Even so, it's still one of the most expensive submarkets in Austin.
Average Vacancy Rate Continues Descent from Highs
Austin office vacancy rates at the beginning of 2020 were consistently below 10% but began ticking upward in March as stay-at-home orders became more widespread. They peaked in March of this year at 16.54% but have since come off those highs and currently sit at 15.81%, continuing their slow trickle downward. But vacancies throughout the market range widely: they've reached as high as 34.64% in the East submarket — which sits between I-35 and MLK-183 — whereas the submarkets of North and Round Rock sit at 5.51% and 5.92%, respectively.
"The tech explosion is really what is making Austin different. 'Texodus' is a real thing. Big and small, everyone is grabbing a seat at the Austin table," said Peter Kolaczynski, a senior manager with CommercialEdge, "Austin vacancy rates are nudging off their highs as Texas continues to outpace the country in percentage of workers returning to the office."
And, as vaccines become more widespread and the global economy enters the post-COVID era, Austin stands to pick up where it left of in early 2020 as the neo-Silicon Valley.
Office Deal Flow Already at 80% of Last Year's Total Number of Deals action Volume Rallies to Nearly $1 Billion Through July
Meanwhile, office sales in Austin are showing signs of bouncing back, with 42 properties having changed hands so far this year — already nearly 80% of the total number of deals that were completed in Austin in 2020. And, while pre-pandemic deal flow levels aren't quite there yet — 104 deals closed in 2019 — transaction volume is on pace to surpass those levels.
In fact, nearly $2 billion in transactions were reportedly completed in Austin in 2019 — and the city is already halfway there this year with a reported transaction volume of nearly $1 billion so far this year. High-quality assets are driving this market, with the largest deal completed last month: Kilroy Realty purchased the recently completed 708,000-square-foot Indeed Tower from Trammell Crow for $580 million, or $818.70 per square foot.
1.2 Million Square Feet of Office Space Already Began Construction This Year, More Than 7.5 Million on the Way
Last year, Austin's office development market started more than 2 million square feet of office space construction. Many, if not all, of those projects had gone through approvals and had been ready to start construction since before the pandemic so there were few delays. Construction remained an essential service and continued through the pandemic.
So far this year, Austin has started more than 1.2 million square feet of office space with a total of 7.5 million square feet to be added over the next two years. Although many of these projects have been in the planning and construction stages since before the pandemic, their completions will actually usher in a new era of buildings that will be labeled as post-pandemic office buildings. Likewise, many of these properties have made adjustments and other modifications throughout the construction process to accommodate more flexible work environments and work habits that the "new normal" may require.
Methodology
The monthly CommercialEdge Austin office report covers properties that are at least 5,000 square feet in size. Listing rate information refers to full-service rates or "full-service equivalent" for spaces available as of the reporting period. Vacancy reporting includes sublease data and excludes owner-occupied properties. Sales and price-per-square-foot calculations do not always include portfolio transactions or property exchanges with unpublished dollar values.
Stay current with the latest market reports and CRE news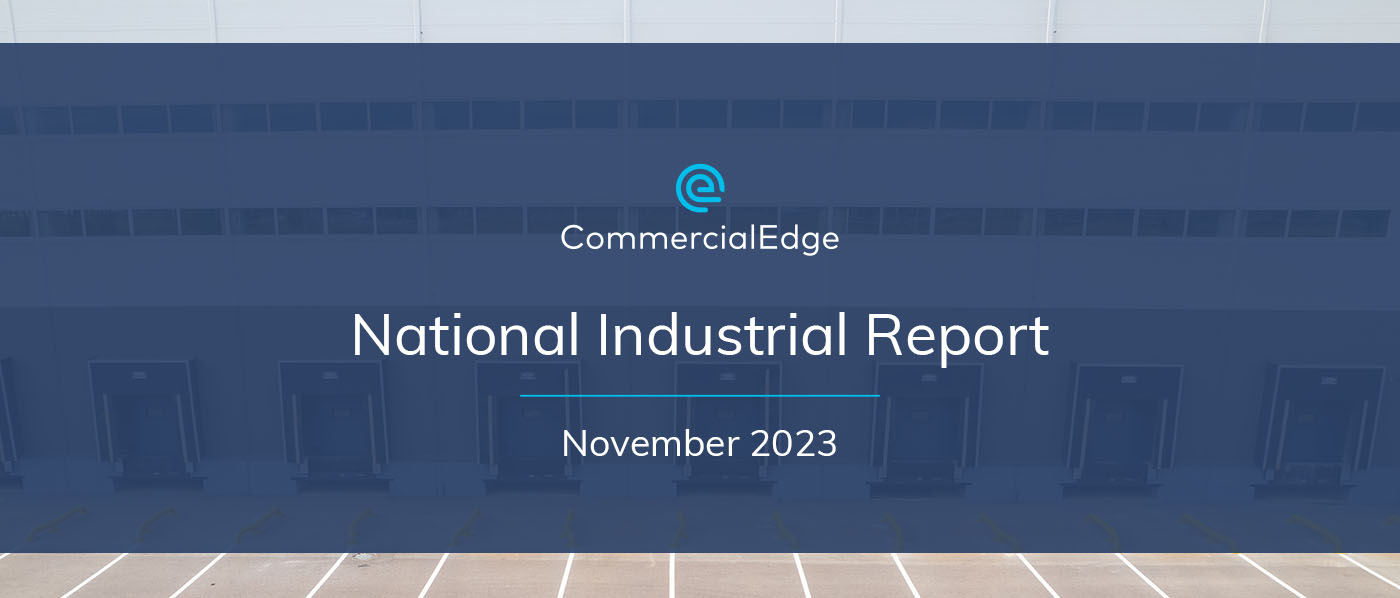 Industrial vacancy rates rose 70 basis points from 3.9% in January 2023 to 4.6% in October but remained unchanged month-over-month.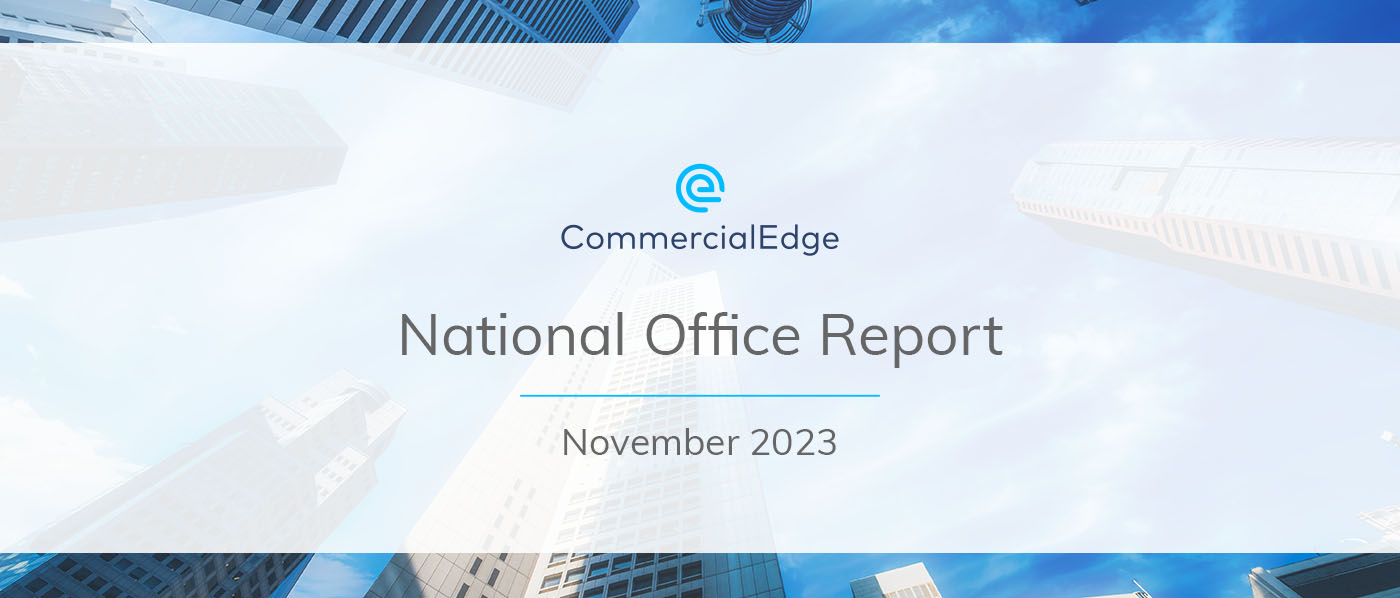 The average sale price per square foot fell 21% Y-o-Y, with properties trading at an average of $198 per square foot through Q3 2023.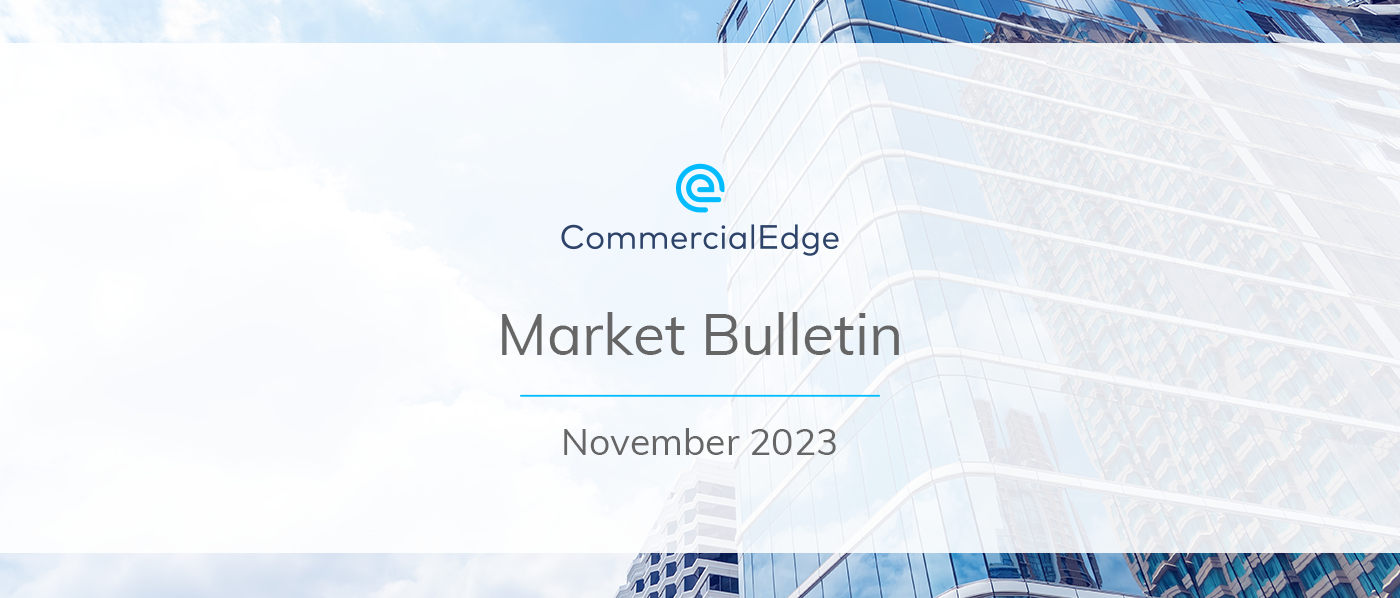 The volume of loan maturities is concerning as weaker demand, rising costs and lower property values squeeze office owners while banks and investors reduce exposure to offices.