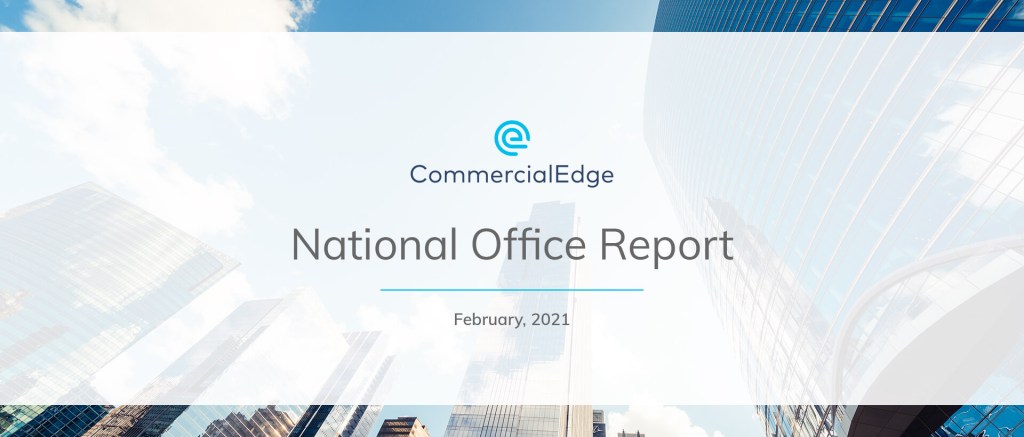 CommercialEdge National Office Report February 2021
Office-Based Employment Recovers; Will Co-Working Replace Offices?
Despite the significant loss of jobs that was brought on by the pandemic, office-using employment has fared better than the rest of the labor market thus far. For instance, peak to trough, jobs in this sector decreased 8.9%, while the labor market as a whole saw a 14.7% drop. And, compared to pre-COVID levels, office-using employment currently lags just 3.5% nationwide — a good indicator of a relatively speedier recovery than anticipated.
In fact, our most recent report found that, of the 120 markets we surveyed, 22 added office-using jobs in 2020. Then, in January 2021, these jobs decreased only 3.3% year-over-year nationwide. The transition to remote work also aided the resilience of the office-using sector — which raises the question about what teleworking will imply for the demand for office space. And one emerging trend is co-working. With the progression of the pandemic and its implications for the economy still murky, businesses are hesitant to commit to long-term leases — particularly in expensive city centers. So, real-estate service firms have adapted and are operating co-working spaces. For example, CBRE's Hana already has three locations open in the U.S. and three more in the works yet this quarter.
However, co-working space has not been immune to the effects of the pandemic. For instance, WeWork closed more than 100 locations and has had to renegotiate some leases. Nevertheless, franchising and revenue-sharing agreements may become the new norm by offering lease-weary business owners both profitability and stability.
In the meantime, vacancy rates have increased, and many smaller firms have allowed their leases to expire. In particular, by January 2021, the national vacancy rate had increased 40 basis points month-over-month to 14.6% and 80 basis points year-over-year. The national average full-service equivalent listing rate also increased by 26 cents month-over-month, resting at $38.32 per square foot in January 2021. And, unfortunately, it looks like no one was spared. Pricey markets like San Francisco and Manhattan saw significant year-over-year increases in vacancy rates (410 and 250 basis points, respectively) as workers and companies started leaving. Likewise, in smaller markets like Nashville and Austin — where out-migration from coastal markets made for a robust office-using employment market — office stock increased by 4.1% and 3.9%, respectively. Sales activity also decreased: Office transactions closed during January 2021 totaled $3.4 billion versus January 2020's $5.2 billion.
However, despite the current decline in the use of traditional office space, there is currently 163.8 million square feet of office space under construction nationwide — 78.7% of which is in urban markets — although most of this total is concentrated in a few markets. And, while gateway markets like Manhattan, Boston and Los Angeles have their usually hefty volume of works in progress, smaller markets are also seeing growth. Specifically, more than 8 million square feet of new office space is under construction in both Austin and Charlotte. Likewise, Raleigh-Durham has 4.1 million square feet under construction (which accounts for 6.5% of the stock). And, Seattle has been rapidly adding office space for years. Here, more than 12% of all stock was delivered in the past five years and another 5.2% is under construction.
Use the prompt directly below to download the full report to access a comprehensive analysis of how the U.S. office market fared in the first month of 2021, as well as insights on the recovery path ahead.

Stay current with the latest market reports and CRE news:
More Articles You Might Like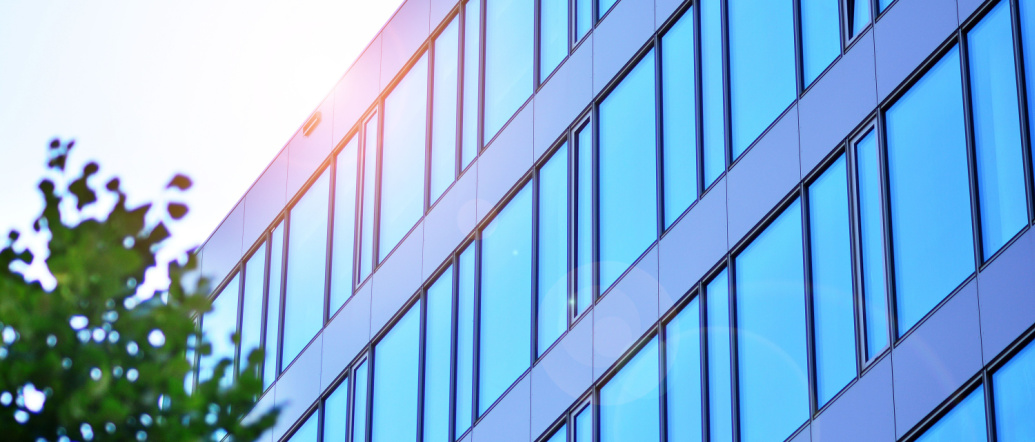 With CommercialEdge Marketing, Inside Edge Properties ensures a single source of truth for data integration across multiple teams and workflows.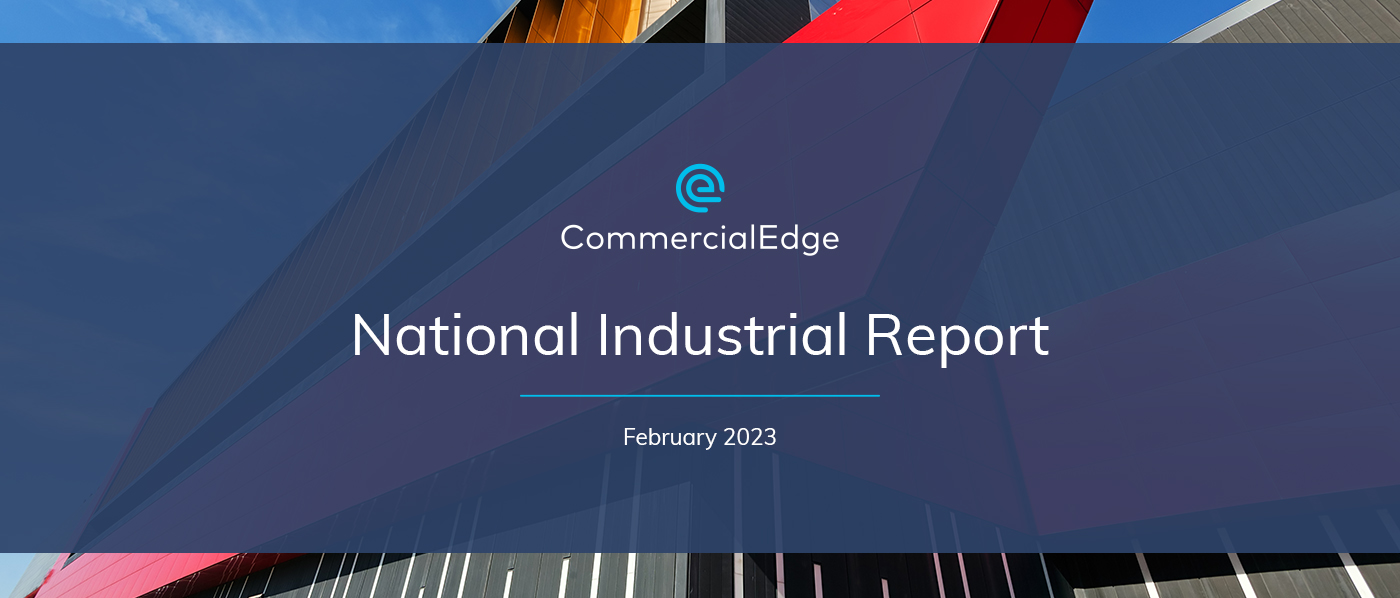 Industrial leases signed in the last 12 months reached a national average of $9.01 per square foot, $1.88 more than in-place contracts.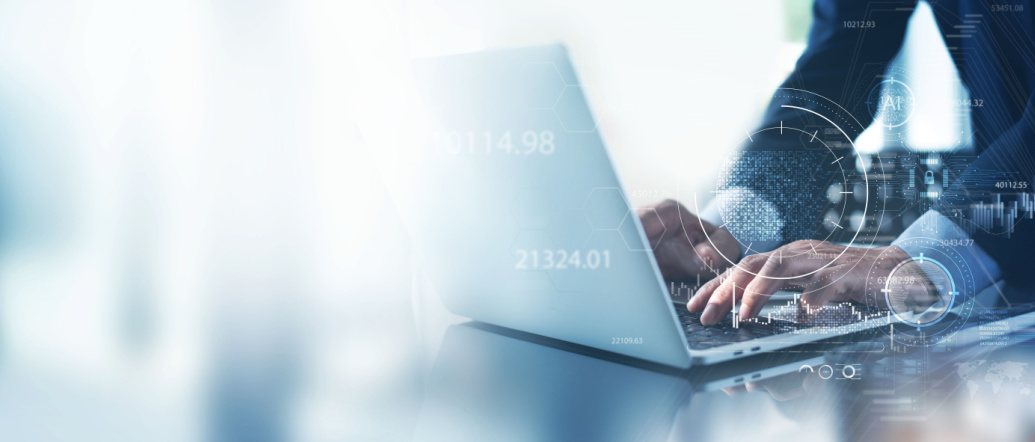 Connect agents, operations and accounting processes by centralizing all deal data, documents, invoice dates and commission splits.
The End-to-End CRE Solution
From marketing and research to deal management and commission payments, our tools enhance every facet of commercial real estate.