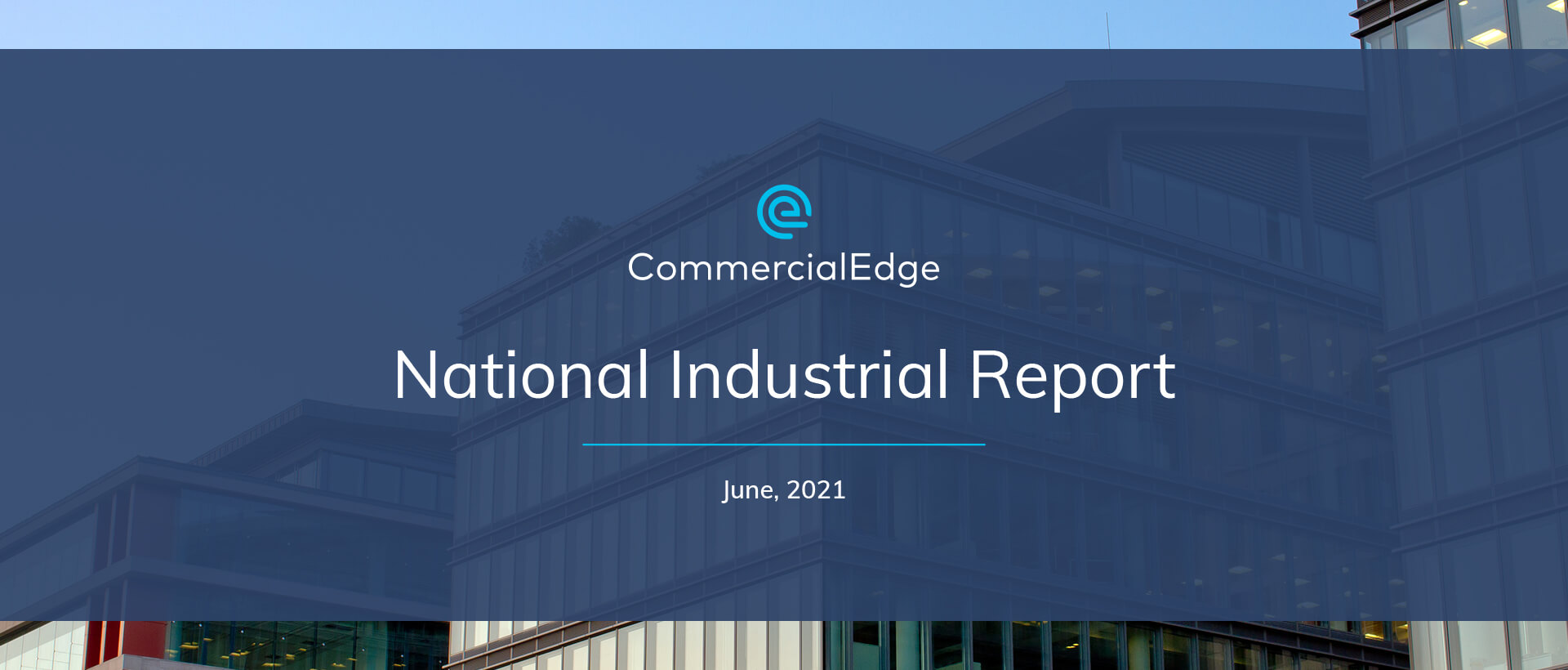 E-Commerce Fuels Demand in Coastal Markets, Developers Are Pushing to Keep Up
Key Takeaways:
National average rent reached $6.59 per square foot
Nationwide vacancy rate averaged 5.7%, ranging from 2% to 12% among markets
Industrial property sales surpassed $18 billion during first five months of the year
456 million square feet of new industrial space currently in planning stages to quench growing demand
Southern California Markets Lead Rent Growth & Occupancy Rate
Lease rates for industrial space averaged $6.59 per square foot in May, marking a 4.4% year-over-year (Y-o-Y) increase. The highest rent growth continued to be recorded in coastal cities, with the Southern California markets of Inland Empire and Los Angeles ranking first and second, respectively. Specifically, Inland Empire industrial space for lease increased by an average of 7.1% Y-o-Y in May, resting at $6.32 per square foot. At the same time, Inland Empire stock was at just 2% vacancy — the lowest rate among the markets surveyed for this report.
The second-highest 12-month increase in rents was for industrial space in Los Angeles, where rates averaged $9.97 per square foot following a 6.7% Y-o-Y growth. And, with e-commerce on a sustained upward trajectory, the Port of Los Angeles logged record activity, which directly translated to a regional demand that has been hard to keep up with. Here, the vacancy rate was 3.9% in May — the fifth-lowest among the markets we tracked, after Inland Empire; Nashville, Tenn. (3.1%); New Jersey (3.2%); and Orange County, Calif. (3.7%).
Meanwhile, the national vacancy rate in May was 5.7%. However, individual markets revealed significant differences. For instance, while California coastal markets saw minimal availability, the vacancy rate of industrial space in Houston reached 12% last month — the highest among the markets we tracked, followed by Boston (9.8%), Denver (8.6%) and South Carolina (8.4%).
Sale-Leasebacks Gain Popularity, Year-to-Date Sales Top $18 Billion
The data also showed that sale-leaseback transactions have become increasingly popular in the industrial sector during the pandemic. In fact, such deals accounted for 7% of the total sales closed last year and 9% of property trades made since the start of this year. In total, among the transactions closed during the previous 17 months across the markets we tracked, CommercialEdge identified sale-leasebacks amounting to $4.8 billion. Since the beginning of 2020, the price of a sale leaseback averaged $116 per square foot — significantly higher than the overall average of $93 per square foot of industrial space sold during that same timeframe.
Furthermore, as of May 31, $18.1 billion in transactions have closed across the U.S. industrial markets that we tracked for our latest report. In that timeframe, the average sale price per square foot for industrial space rested at $103 per square foot last month — 16.3% higher than May 2020. And, with investor interest for industrial assets expected to remain strong for the foreseeable future, sales activity in 2021 could match — or even exceed — the record $44.4 billion in transactions closed during 2020.
Notably, three markets stood out for individual sale totals that exceeded $1 billion in deals closed since the start of the year: Los Angeles ($1.3 billion), Inland Empire ($1.1. billion) and Chicago ($1.1. billion). Not to be outdone, Atlanta recorded the fourth-largest total of $959 million. It was followed by New Jersey in fifth place, where industrial sales closed through May of this year amounted to $949 million.
DFW, Chicago, Inland Empire Home to Largest Under Construction Totals
In May, 410 million square feet of new industrial space was under construction across the markets we analyzed. Of this, 28 million square feet was set to come online in the Dallas-Fort Worth metroplex alone. Furthermore, Chicago is set to welcome the second-highest amount of industrial square footage, with 20 million square feet under construction at the close of May. In the Inland Empire market, developers had nearly 18 million square feet of new industrial space under construction — the third largest pipeline nationwide, last month.
Since the start of the year, nearly 99 million square feet of new industrial space supply was brough to market. Data compiled for this report showed that nearly 456 million more square feet of industrial property was in the planning stages last month, and supply forecasts estimate an annual yield of between 250 and 350 million square feet through 2026. What remains to be seen is whether issues related to availability and cost of materials and developable land will lead to significant delays in the pipeline, or if the growing pressure of e-commerce expansion will be strong enough to push the delivery forecast through.
Download the full June 2021 report below for in-depth insights on how U.S. industrial markets fared since the start of the year, as well as industry and economy recovery fundamentals.

Methodology
The monthly CommercialEdge national industrial real estate report considers data recorded throughout the course of 12 months and tracks top U.S. industrial markets with a focus on average rents; vacancies (including subleases but excluding owner-occupied properties); deals closed; pipeline yield; and forecasts, as well as the economic indicators most relevant to the performance of the industrial sector. For a detailed methodology, download the full report above.
Stay current with the latest market reports and CRE news: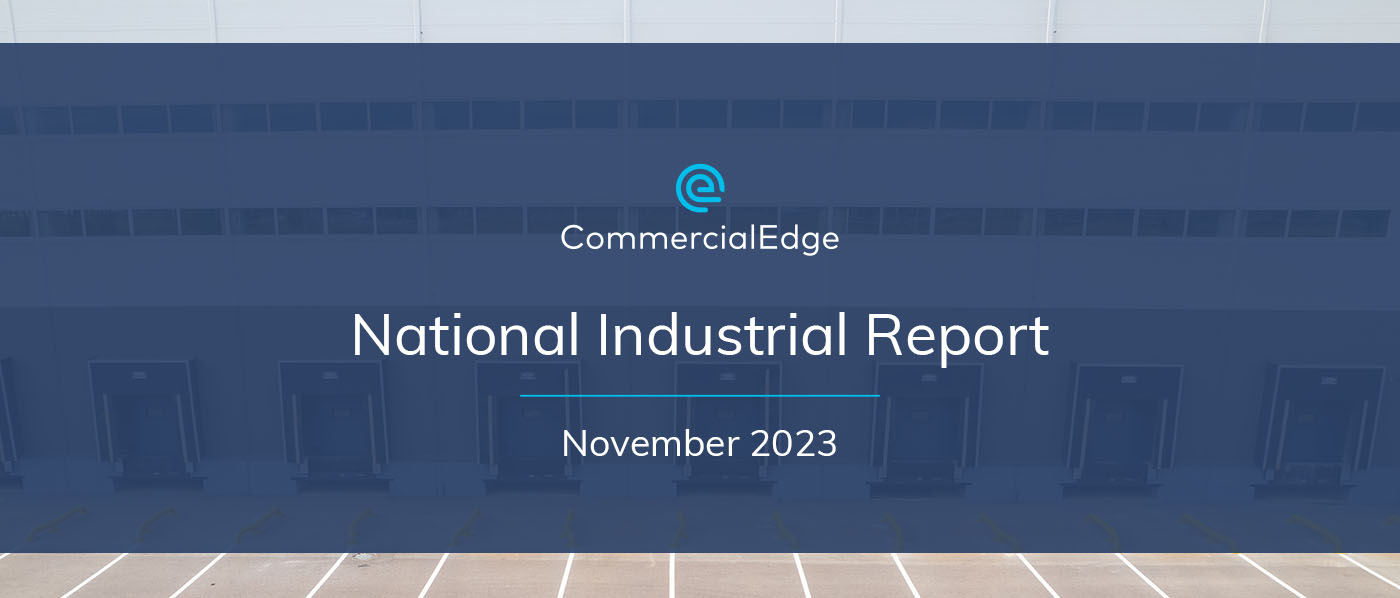 Industrial vacancy rates rose 70 basis points from 3.9% in January 2023 to 4.6% in October but remained unchanged month-over-month.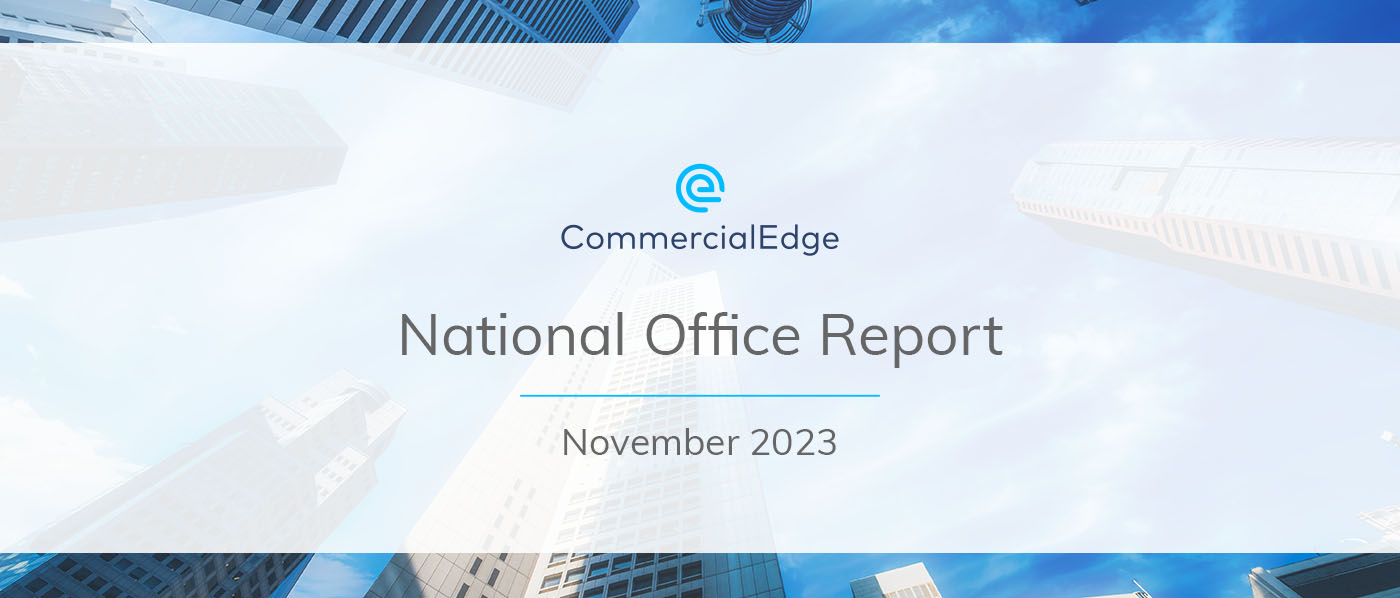 The average sale price per square foot fell 21% Y-o-Y, with properties trading at an average of $198 per square foot through Q3 2023.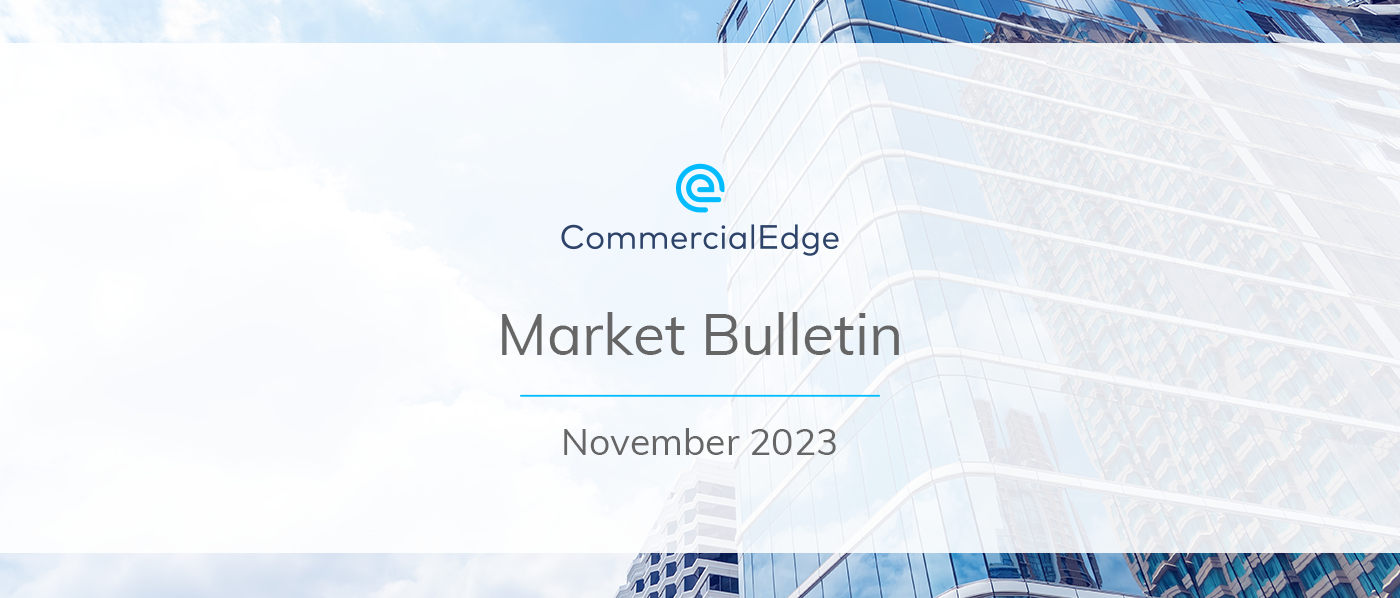 The volume of loan maturities is concerning as weaker demand, rising costs and lower property values squeeze office owners while banks and investors reduce exposure to offices.