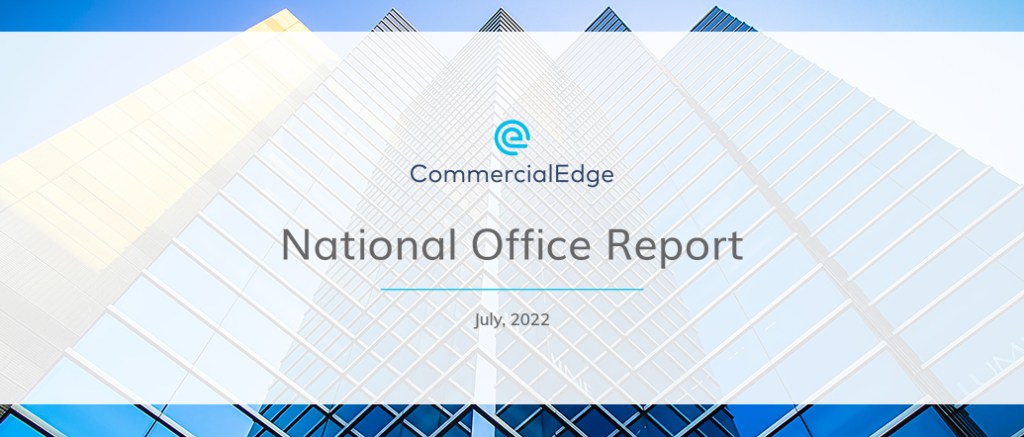 Office Sales Total $43.7 Billion, National Vacancy Rate Hovers at 15.2% Halfway Through 2022
Key Takeaways:
The average U.S. office listing rate stood at $37.58 in June, falling 2.6% year-over-year
Up 20 basis point year-over-year, the national vacancy rate stood at 15.2%
151.7 million square feet of new office space was under construction as of June
The national office sales volume reached $43.7 billion in the first half of 2022
Nearly two and a half years since the start of the pandemic, the office sector continues to struggle, facing an unstable short-term outlook as it contends with record vacancy rates. But the sector's long-term future is also hazy as hybrid and work from home models continue to solidify and rising inflation rates further disincentivize workers to return to office environments.
Although in the early days of COVID-19 office-to-residential conversions were enthusiastically floated, such redevelopments remain a niche sector due to logistical complications compounded by profitability challenges.
Even conversions that could be tackled logistically are proving to be cost-prohibitive and have the potential for returns on investment only when delivered targeting the luxury residential market. While some East Coast markets — lead by Washington, D.C. ($39.89/ sq. ft) — that have to contend with serious land scarcity pressures are seeing some conversion activity, office-to-residential projects are expected to continue only as a niche development sector.
For more details on the national construction pipeline and additional office fundamentals, download the full July 2022 report at the bottom of the page.
Charlotte Posts Highest Listing Rate Increase for 4th Consecutive Month
Across the top 50 U.S. office markets, the average full-service equivalent listing rate stood at $37.58 in June, up 2 cents month-over-month, but down 2.6% year-over-year.
At the market level, Charlotte remained the top performer in price growth for the fourth consecutive month with a 15.6% increase year-over-year that brought its average full-service equivalent listing rate to $33.45 per square foot. June also marked the fourth consecutive month of increasingly higher rates of price growth in Charlotte.
Up 8.4% year-over-year, Miami office ($47.23/sq. ft) retained its spot as one of the fastest appreciating office markets but was surpassed by Boston's 12% year-over-year increase, the result of the city's robust life sciences sector.
Boston Remains the Only Market with An Office Vacancy Rate Below 10%
The national vacancy rate ticked down 20 basis points month-over-month, but year-over-year it registered a 20-basis-point increase, stabilizing at 15.2%. Office markets where vacancy rates trended down in June remained concentrated in the Sunbelt and areas with significant life science industries.
Among them, Boston ($39.31/ sq. ft) was the top performing office market in terms of occupancy and the only one of the country's top 50 office markets to feature a vacancy rate below 10%. Specifically, Boston had a 9.6% vacancy rate in June, following a 180-basis-point year-over-year drop.
The only cities with sharper dips in vacancies were the Twin Cities (down 190 basis points year-over-year), Miami (-200 basis points year-over-year) and Phoenix, where the local office vacancy rate shrunk 240 basis point year-over-year.
National Office Sales Volume Hits $43.7 Billion for the First Half of 2022 After Strong June
Office sales in June reached $8.4 billion, bringing the national sales volume to $43.7 billion year-to-date. Of this, only about a third — 32% to be precise — were registered in gateway markets like New York, Los Angeles ($42.01/sq. ft) and Chicago ($27.30/sq. ft). By comparison, just five years ago, gateway markets accounted for 41.5% of the national office sales volume.
Investors have been increasingly reorienting to non-gateway life science markets like the Bay Area, as well as tech markets like Seattle ($37.41/sq. ft) and Denver ($30.14/sq. ft), all three of which have already registered more than $2 billion in office sales in the first half of the year. In fact, seven markets closed more than $2 billion in office sales, with another seven markets comfortably above the $1 billion threshold.
26.5 Million Square Feet of Office Space Broke Ground Since January
Nationally, there were 151.7 million square feet of office space under construction as of June, 500,000 square feet more than in May. Of this, 26.5 million square feet represented office projects that broke ground in 2022, most of which are concentrated in just a few Sunbelt markets and life science hubs.
Among the latter, the Bay Area ($56/sq. ft) led the way, breaking ground on 2.3 million square feet of office space year-to-date, joined by Boston with 1.6 million square feet. San Diego's ($41.60/sq. ft) life sciences sector drove just under 1 million square feet of new office starts since January.
But Dallas ($29.24/sq. ft) and Austin ($42.39/sq. ft) far outpaced all others in terms of new office projects: Dallas saw 3.8 million square feet of new office projects break ground since the start of the year, while Austin kicked off 2.7 million square feet of new office projects. Charlotte, too, remained in the process of significantly expanding its office footprint, starting on 2 million square feet this year alone, while Phoenix ($26.96/sq. ft) joined in with 1.1 million square feet of new office starts year-to-date.
All in all, projects that had shovels in the ground in June represented 2.2% of the national office stock, with an additional 6.2% in the planning stages. However, it remains to be seen how much of that planned inventory will actually move forward, considering rising interest rates, plateauing vacancies and the solidification of hybrid and work from home models.
Download the full July 2022 report on performance across U.S. office markets, as well as insights on industry and fundamentals of economic recovery.

You can also see our previous office reports.
Methodology
This report covers office buildings of 25,000 square feet and above. CommercialEdge subscribers have access to more than 14 million property records and 325,000 listings covering a continually growing list of markets.
CommercialEdge collects listing rate and occupancy data using proprietary methods:
Listing Rates — Listing Rates are full-service rates or "full-service equivalent" for spaces that were available as of the report period. CommercialEdge uses aggregated and anonymized expense data to create full-service equivalent rates from triple-net and modified gross listings. Expense data is available to CommercialEdge subscribers. National average listing rate is for the top 50 markets covered by CommercialEdge.
Vacancy — The total square feet vacant in a market, including subleases, divided by the total square feet of office space in that market. Owner-occupied buildings are not included in vacancy calculations. A and A+/Trophy buildings have been combined for reporting purposes.
Stages of the supply pipeline:

Planned — Buildings that are currently in the process of acquiring zoning approval and permits but have not yet begun construction.
Under Construction — Buildings for which construction and excavation has begun.

Sales volume and price-per-square-foot calculations for portfolio transactions or those with unpublished dollar values are estimated using sales comps based on similar sales in the market and submarket, use type, location and asset ratings, sale date and property size.
Stay current with the latest market reports and CRE news:
More Articles You Might Like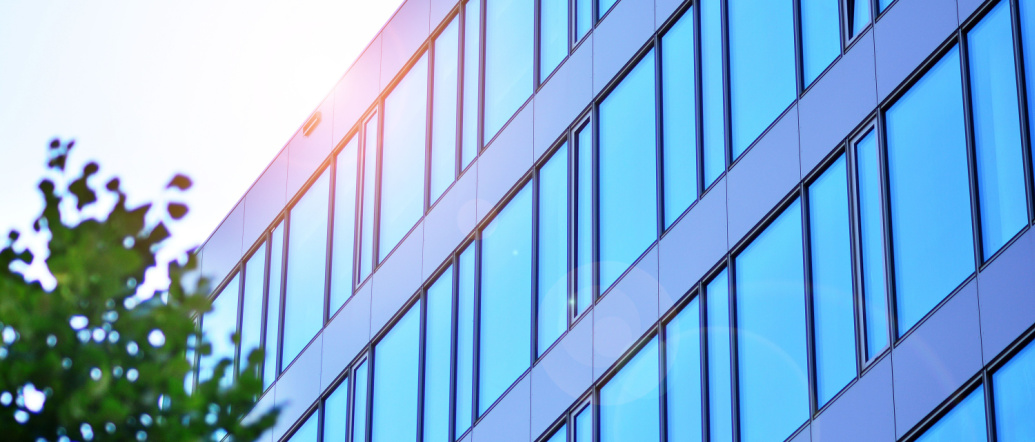 With CommercialEdge Marketing, Inside Edge Properties ensures a single source of truth for data integration across multiple teams and workflows.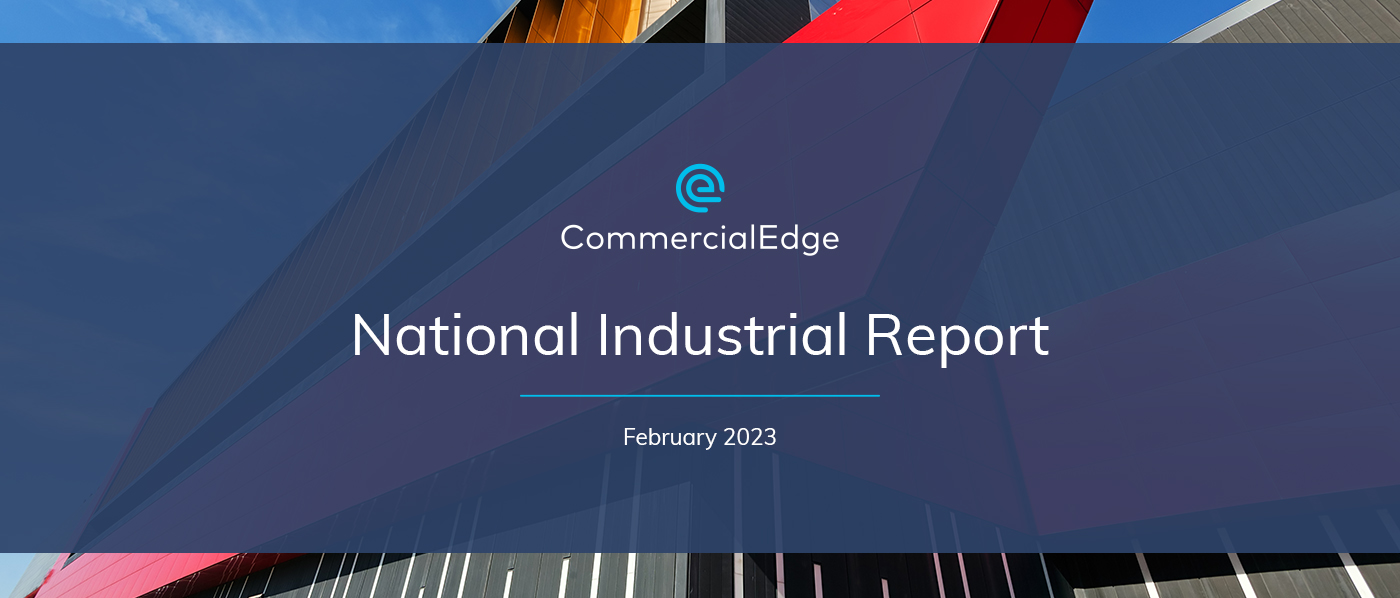 Industrial leases signed in the last 12 months reached a national average of $9.01 per square foot, $1.88 more than in-place contracts.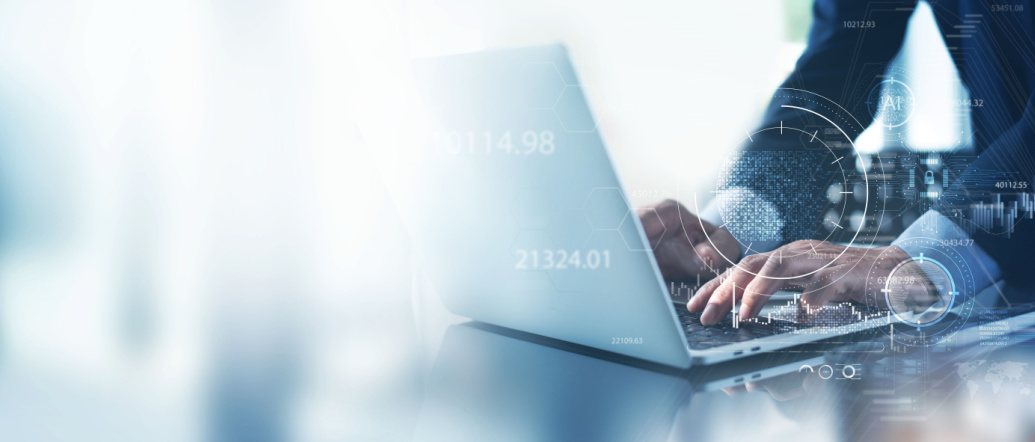 Connect agents, operations and accounting processes by centralizing all deal data, documents, invoice dates and commission splits.
The End-to-End CRE Solution
From marketing and research to deal management and commission payments, our tools enhance every facet of commercial real estate.