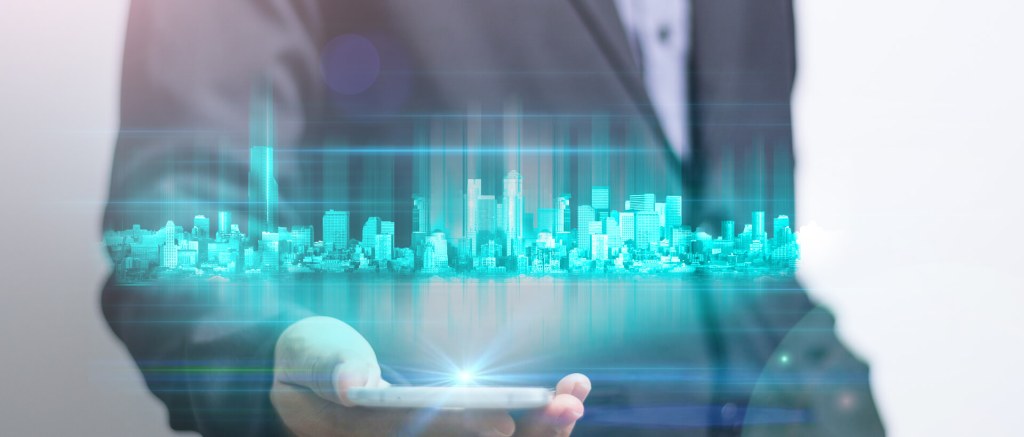 Leveraging Tech for Space & Tenant Needs in CRE
In a technology-driven world, commercial real estate is no exception in its need — and, one could argue, its desire — in leveraging tech to boost business and improve processes. After the tectonic shifts of 2020 that centered technology to the core of all industries, being equipped with the right digital research, lead management, deal overview and marketing tools has become a must for all commercial real estate professionals — especially in an era of shorter lease terms. The result of more than a decade of commercial data research, CommercialEdge offers all that and more.
CommercialEdge: Powerful Research & Marketing in One Place
Beyond simply listing available commercial spaces or looking up a property's specs in a researched and verified report, CRE professionals now have a host of tools and resources at their disposal. Specifically, with CommercialEdge, you can significantly increase your reach, perform highly accurate canvassing, boost lead generation and match the right tenant with their exact space needs — all with full control over your private data.
With more than 8 million property records and over 215,000 monthly listings on its proprietary listing network, CommercialEdge is the optimal solution for both property brokers and tenant representatives, as well as owners looking for a seamless overview of lead and deal pipelines, agile marketing and prospecting tools, and up-to-date market insights.
Whatever your CRE needs, CommercialEdge already has the database upon which you can build your operations. All you need to do is attach your listings or research to the existing infrastructure.

Edge Research: Verified Data Powered by Technology
An Edge Research membership unlocks all CommmercialEdge features, empowering you to leverage more than a decade of carefully researched CRE data powered by real estate tech leader Yardi's agile software. Beginning with the purchase of New York-based real estate data provider PropertyShark, Yardi has made substantial investments into its commercial data research — and CommercialEdge is the culmination of these efforts.
Since 2009, dedicated research teams have been collecting, cleaning and standardizing commercial property data. Acquired only from official sources and extensively verified through rigorous research processes by a team of 400 experienced specialists, the platform strives for the highest degree of accuracy. In fact, all commercial buildings of at least 25,000 square feet undergo a secondary manual research process that adds additional data points, such as associated leasing agents and tenant information.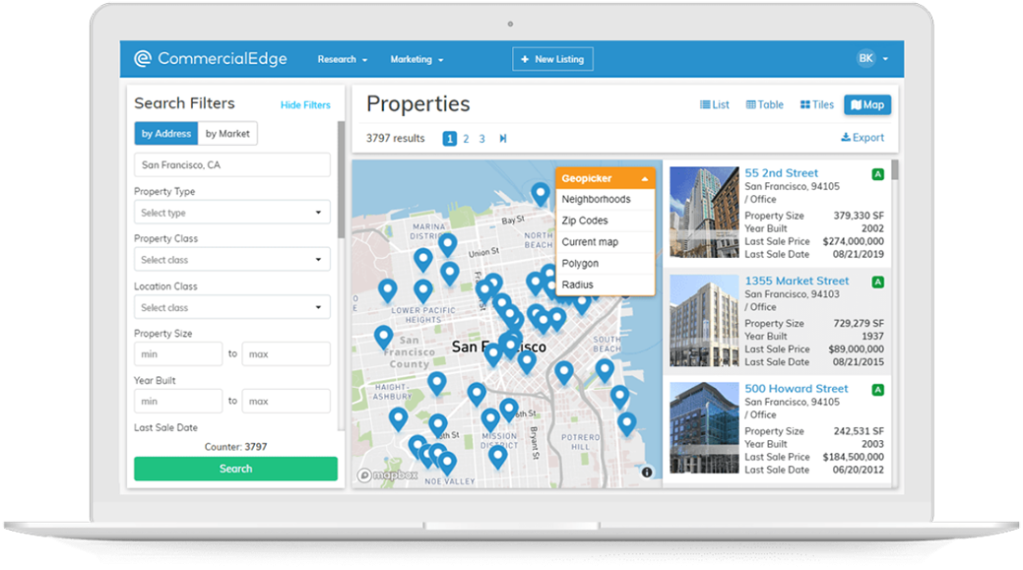 As a result, CommercialEdge property reports far exceed the industry's average accuracy rate of 30%, with Edge users benefiting from an accuracy rate of 60% to 90%. Moreover, all commercial property information is standardized, which means there's no need to collate and equate commercial data points between counties or from one building to another. That extensive process has already been applied to 700 counties nationwide across all asset types, from office and retail to multifamily, industrial, self-storage and medical properties.
Edge Marketing: Unlimited Listings & Free Marketing Tools
Comprising not only a research module, but also a marketing component, CommercialEdge enables users to leverage data and a software infrastructure that's tailored for CRE brokers. Commercial real estate professionals looking to streamline processes and increase their portfolio's exposure can do so easily with the free EdgeMarketing module.
Simply create a free CommercialEdge account and add listings directly from your account. Then, publish at your convenience with no limitations on the number of listings you can publish. Listing information is highly customizable, allowing you to choose between quick listings with minimal information or extended listings with detailed data points, supporting documents and photos — all while retaining full ownership of your data, documents and research.
CommercialEdge Listing Network: Effortless Syndication & Instant Exposure
Once published, your listings are automatically syndicated across the CommercialEdge Listings Network, which attracts more than 15 million monthly visits and generates more than 70,000 verified leads annually. What's more, CRE professionals looking to increase their listings' visibility even further can also augment their offerings' exposure with Featured Ads.
No matter how broad or targeted your syndication, you always maintain full control over how and where your offerings are displayed. You can syndicate unlimited listing across the entirety of the CommercialEdge Listings Network — including the public-facing marketing platforms PropertyShark, CommercialCafe, Point2 and CommercialSearch — as well as to your own website and third-party platforms.
For added convenience, you can also reach out to the dedicated CommercialEdge listings team to import your portfolio directly from your website and leverage the professional in-house assistance to showcase your portfolio.
Yardi Market Insight: Real-Time Conditions & Verified Leasing Data
Whether researching the right lease price for your property or canvassing for a tenant in need of space, knowing your market is essential. With Edge Research, you can refine your search to target specific assets and (sub)markets with extensive filters and customizable views, and price assets — or offers — accurately with the latest comparables.
An Edge Research membership also provides access to Yardi Market Insight, which allows you to view and analyze a host of market data and indicators, including lease averages, median rents, term ranges, recoverables and more.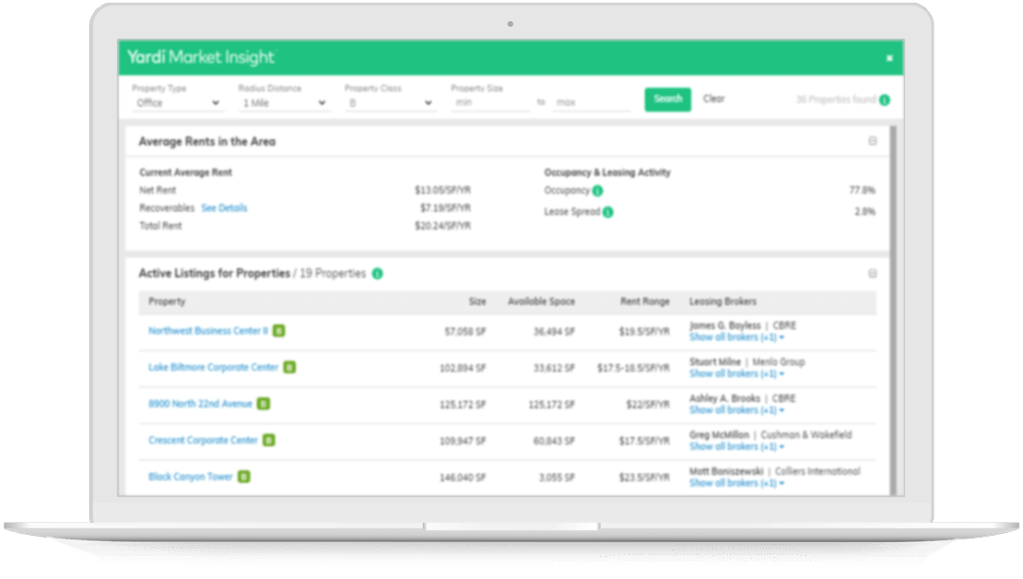 Crucially, Yardi Market Insight is built on the latest transactional and lease data from Yardi's clients, who own and manage more than 12 billion square feet of commercial space. This vital aspect ensures that you can access up-to-date, reliable information from recently completed deals. Consequently, you'll know what's happening right now in your target markets — specifically, what the market is offering, not what the asking prices are.
Active Tenants: Tenants in the Market at Your Fingertips
CommercialEdge also addresses the needs of tenant representatives, while also providing landlord brokers a direct line of communication to tenants in the market and their representatives with the platform's research module. In particular, an Edge Research subscription provides access to the Active Tenants feature, which is essentially a marketplace for tenants who are actively looking for space.
The result of yet another strategic partnership — in this case, with CRE tech disruptor TenantBase — Active Tenants was created to fast-track deals no matter what side of the transaction you're on. The feature allows tenants and tenant reps actively searching for commercial space to detail their specific commercial space needs for their relocation, downsizing or expansion.
On the other end of the equation, owners and brokers with available space can easily canvass the Active Tenants dashboard and view the specific space needs of real tenants in the market. Listing brokers can instantly submit suitable vacancies from their available listings directly to tenants and their representatives. Moreover, brokers can choose between quick listing submissions or personalized pitches enhanced with customized digital tour books that include detailed listing specs, supporting documents and real market insights.
CommercialEdge CRM: Proprietary Lead Management & Powerful Partnerships
With no limits to how many listings you can upload — in addition to a wide syndication reach — lead generation is significantly amplified with CommercialEdge. To stay on top of your lead pipeline, leverage CommercialEdge's powerful built-in CRM. Its host of filters allow you to tailor your lead management to your specific needs, thereby centralizing leads from all websites into one intuitive platform. You can even integrate schedules and follow-up operations directly from your account.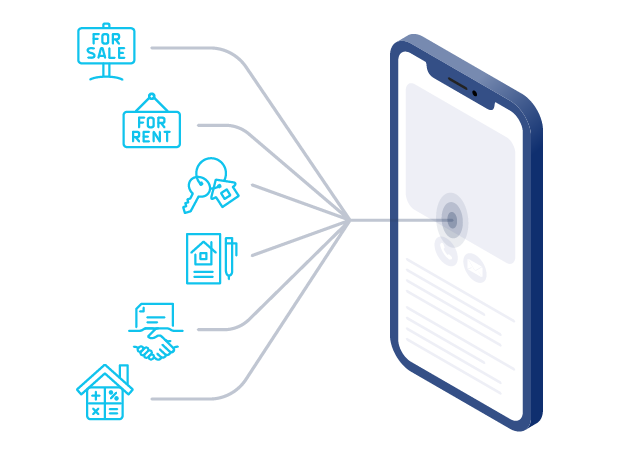 For even more agility in lead management, CommercialEdge users can also leverage Zapier, yet another one of the many integrations the platform has secured. An online automation tool that connects other apps, software and platforms, Zapier enables these technologies to work together automatically, according to preset commands. For example, users can set up a flow in which a listing inquiry automatically generates a response, such as a welcoming email or an automatically generated appointment.
CommercialEdge users can take advantage of this integration not only to automate many of the time-consuming tasks of follow-up operations, but also for increased efficiency in lead management by allowing Zapier to send all of your leads directly to your Edge Marketing dashboard. Then, instead of checking multiple accounts and platforms, you'll have an instant and clear overview of your lead pipeline.
Coming Soon: Automated Competitive Sets for Fast-Paced Deal Cycles
Dedicated to offering a full-service experience to CRE professionals, CommercialEdge is gearing up to streamline and automate even more time-consuming manual processes – this time, targeting competitive sets. Infamously time-consuming to create, competitive sets are, nevertheless essential for owners, landlords, asset managers, brokers and CRE professionals, in general.
Beyond simply identifying the properties that compete with their target assets, commercial real estate professionals also need to be aware of competing assets' detailed specs — from tenants and lease terms to rent averages, recoverables, listing traffic and more.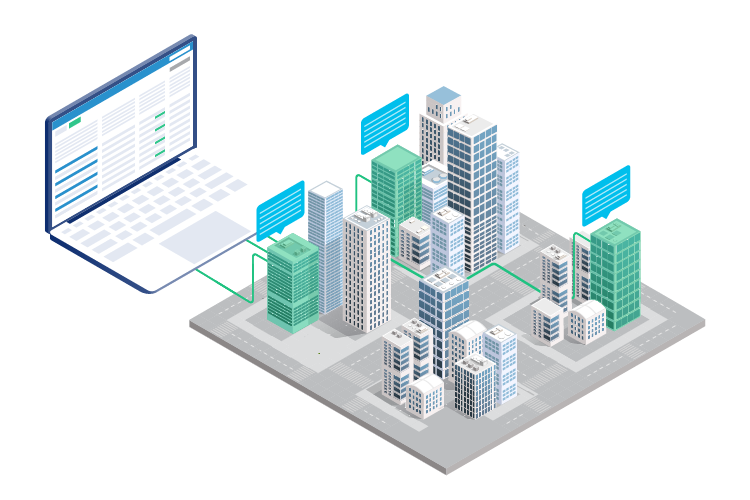 So, beginning in May, CRE professionals will be able to eliminate the need to manually create competitive sets and instead leverage CommercialEdge's automated competitive sets. Comprising the most essential property data — including sale price ranges, occupancy levels, net rents, lease spread and even valuation estimates — this new feature will allow both property and tenant reps to close deals more quickly.
Plus, the standardized data sets also automatically track and glean information and updates from the CommercialEdge Listing Network, press releases, media coverage and hundreds of other public data sources. Paired with easy-to-use tools and nationwide coverage, this new feature will empower CRE professionals to gain a data-driven understanding of how to maximize their returns and stay ahead of the competition — especially in this new era of shortened lease terms and rapid-pace tenant placement.
Under Construction: Tenant Representation Tour Books
Focused on creating a one-stop suite of products for all brokerages, CommercialEdge is constantly working to streamline processes and provide solutions for underserved market segments. To that end, in addition to building out the first tenants in the market (TIMs) board – available for Edge Research users — we are now working on a streamlined Tour Book workflow. This new initiative will better address the needs of tenant representatives — a segment of commercial real estate professionals historically underserved by software providers.
Typically, in order to share all the spaces that could meet clients' needs in their specific target markets, tenant reps have to build out a survey in their research tool, print it to PDF and then email it to clients in the market for a new lease. This is then followed by countless reviews, survey refinements and email exchanges to narrow down the list of prospective spaces for in-person tours, thereby making the road to signing a new lease both tedious and time-intensive.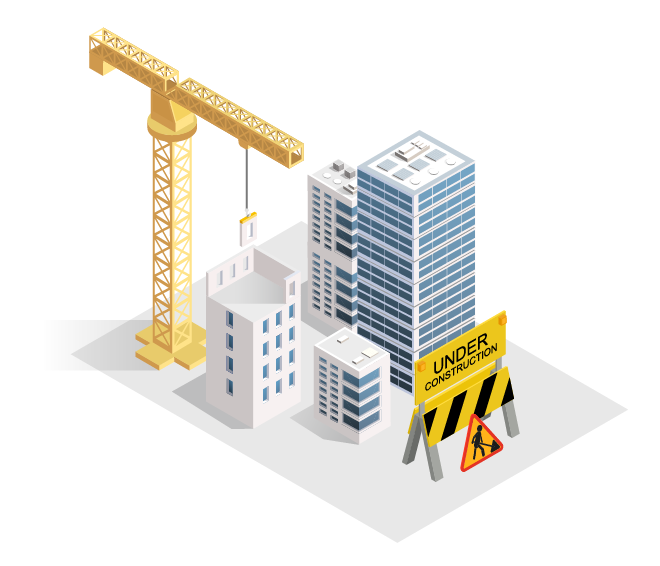 However, beginning in June, CommercialEdge will launch tenant representation tour books in an effort to streamline what is usually a disjointed and time-intense process. CRE tenant reps and brokers will be able to eliminate this repetitive manual work by using our Edge Research module to manage the entire process. Powered by our robust research and listings database, tenant reps can easily create their initial survey based on their client's needs; send a dynamic webpage with each space or listing for the client to review; add notes; and select the properties they want to visit in person — all within the same platform.
Moreover, throughout the entire process of searching for and securing a space, tenant reps will also be able to update their client's dedicated tour book — adding or removing properties and attaching notes and additional details — to create and maintain a single source of truth for the deal and process.
This shared experience is a value-add for the client. No more finding the most up-to-date PDF or searching for lost notes after touring a property. The CommercialEdge Tour Book will create a more manageable and time-efficient process for the broker, as well as a happier tenant searching for space. 

Stay current with the latest market reports and CRE news:
More Articles You Might Like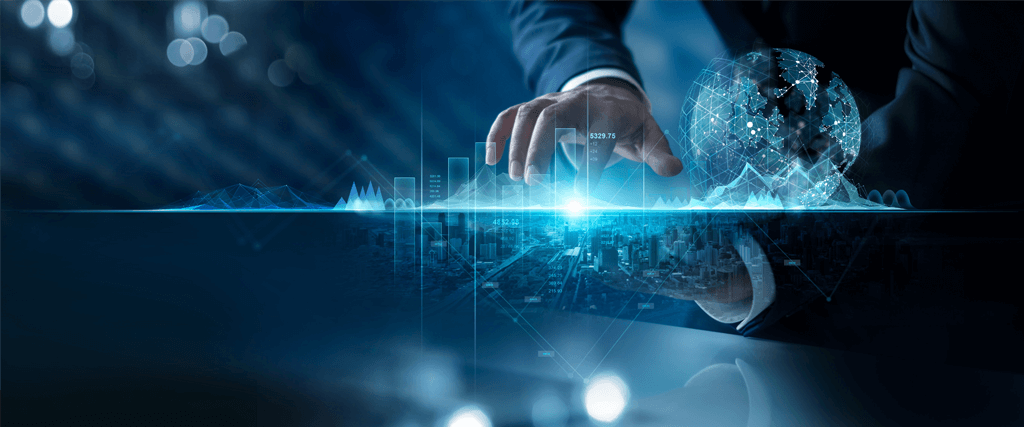 A data-driven approach and an accurate property database can provide a significant advantage in identifying investment opportunities.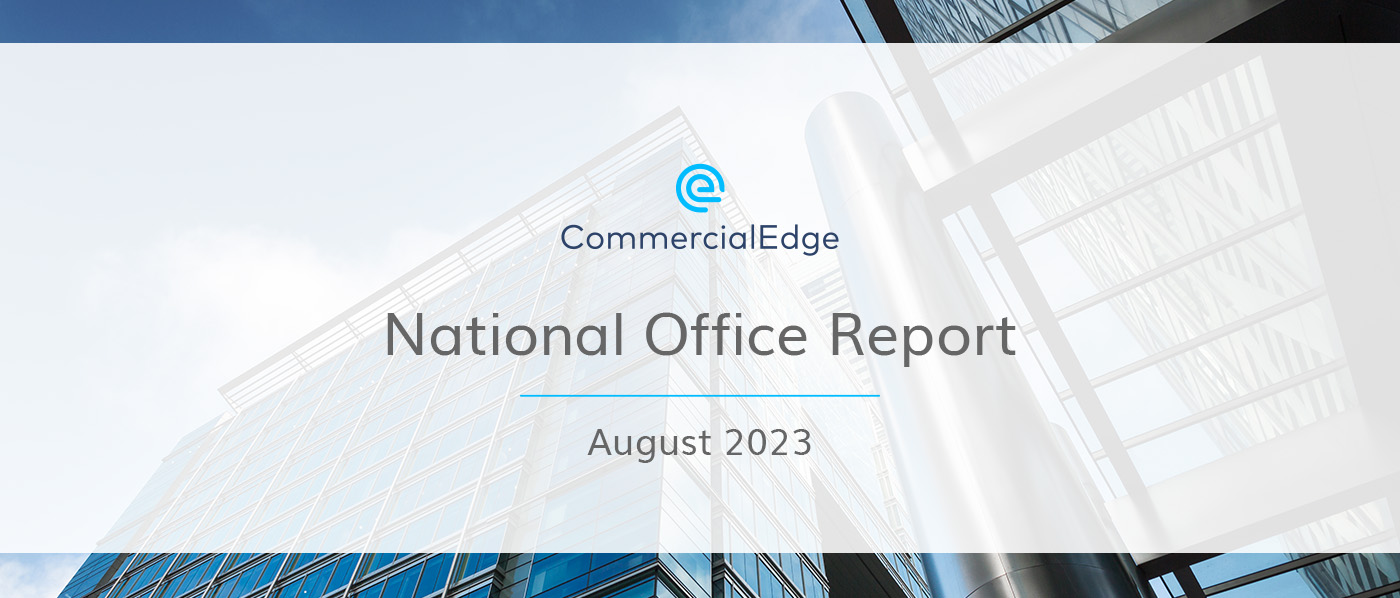 As office construction continues to cool, a quarter of under-construction office space is now concentrated in just 6 life-science-heavy markets.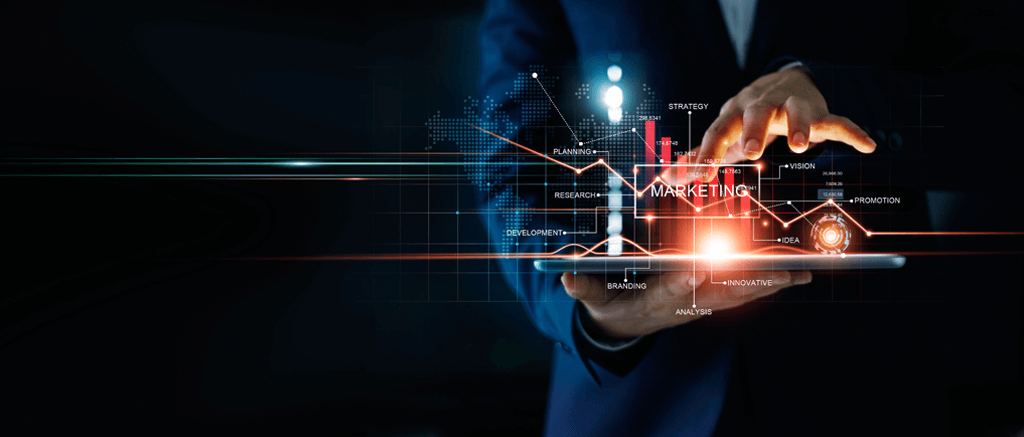 A clear marketing strategy and monitoring channels can result in quality leads, maximum occupancy rates and high return on investments.
The End-to-End CRE Solution
From marketing and research to deal management and commission payments, our tools enhance every facet of commercial real estate.