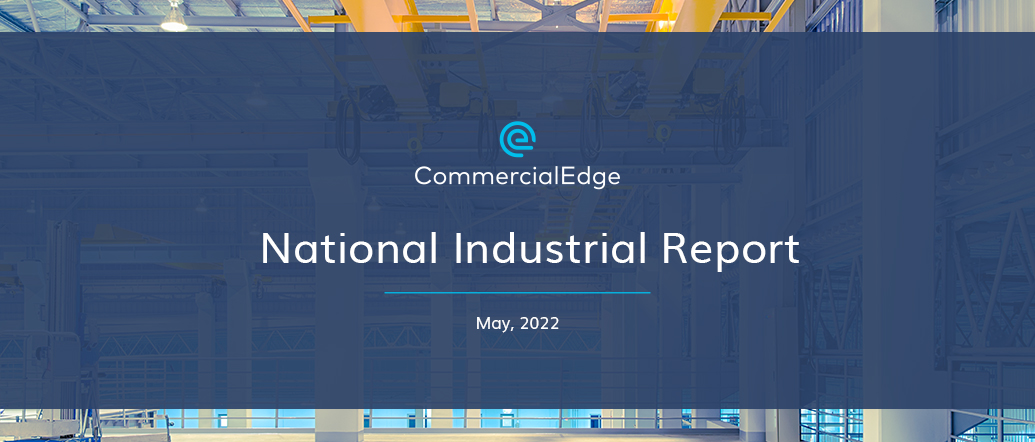 National Industrial Sales Price Climbs to $135 PSF Year-to-Date
Key Takeaways:
The average national rent for industrial spaces rested at $6.47 per square foot
Vacancies for U.S. industrial space remained flat at 5% in April
National construction pipeline surpasses 640 billion square feet
The average sale price reached $135 per square foot
The industrial sector remains strong despite a volatile economic environment both nationally and globally. Drivers of industrial demand continue to stay solid and are expected to be robust in the in the short term and probably beyond — a recent study by Prologis estimated that only 16 months' worth of industrial supply remains in the U.S. That figure is far from meeting market demand, even as the industry's construction boom continues.
Major port markets especially continue to struggle with inventory and supply pressures — chief among them the leading ports of Southern California, Miami and the New York-New Jersey corridor. With secondary markets also under pressure to meet growing demand and capture needs unmet by the leading industrial markets, rent growth is expected to remain robust and development to continue at a rapid pace.
Read to the end and download the full May 2022 report for updated lease rate and vacancy stats for all major U.S. markets.
New Industrial Leases Claim Premiums a Full Dollar Higher Than Existing Contracts
National in-place rents for industrial space rested at $6.47 per square foot in April, remaining flat compared to March, but 4.4% higher than year-ago prices. Considering the substantial pressure on existing stock and underserved demand for new supply, the 12-month rolling average for new industrial leases was $7.48 per square foot — a full dollar higher than in-place leases.
Keeping in mind the drivers of this accelerated demand for new industrial space, new lease premiums are expected to continue to rise. For example, just in April, the 12-month rolling average for new leases came in 13 cents higher than March figures.
Newly signed lease averages were highest in coastal metro markets, led by Orange County industrial space with a $15.55 per square foot rate. Other major markets following the same strong pricing trends for new industrial leases were Los Angeles ($13.94/sq. ft), the Bay Area ($12.16/sq. ft) and Miami ($10.25/sq. ft).
Vacancies in Leading Coastal and Midwestern Markets Stay Under 3%
The national average vacancy rate for industrial space stood at 5%, remaining flat month-over-month. Compared to January 2021 levels, the national vacancy rate now sits 120 basis points lower.
Moreover, seven of the country's top markets now feature vacancies no higher than 3%, with the Inland Empire almost completely occupied: Its vacancy rate stood at a miniscule 0.8% in April. In addition to the Inland Empire, four more coastal markets are contending with vacancies of up to 3%, among them Los Angeles (2.1%), New Jersey (2.8%) Central Valley (2.9%) and Miami (3%).
Among landlocked markets, the Midwest's top performers in terms of occupancy were Indianapolis and Columbus, closing April with vacancies of 2.1% and 2.3%, respectively.
Construction Pipeline Totaled 3.7% of Existing Stock in April
The industrial construction pipeline stood at 640.1 million square feet nationally, accounting for 3.7% of the existing U.S. industrial stock. Despite rising construction costs, supply chain disruptions and persisting labor shortages, the industrial sector's fundamentals are expected to stay strong and as a result, new projects are planned throughout the U.S. To be precise, an additional 650 million square feet of industrial space were in the planning stages in April, the equivalent of 4% of the existing stock.
Dallas and Phoenix had the largest volume of under-construction industrial space, with 52.67 million square feet and 41.52 million square feet, respectively. Phoenix especially is feeling the pressure of demand redirected from California's saturated industrial markets. Specifically, Phoenix had the equivalent of 14.6% of existing stock under development. Taking into account projects in the planning stages, the total new supply in Phoenix might reach as high as 35% of current stock.
Industrial Sector Closes Almost $19 Billion in Industrial Sales Since January
Industrial sales totaled nearly $19 billion year-to-date — an impressive sales volume, but one that is expected to remain below totals registered during the same period last year. This comes as investor interest has pushed prices to record highs throughout the U.S. Specifically, the national average sale price stood at $135 per square foot in April, 20% higher than 2021's average.
Year-to-date, the largest sales volumes were recorded in New Jersey, Phoenix, Los Angeles and Chicago, with all four markets surpassing $1 billion in sales. However, Houston outperformed all other major markets, recording more than $2 billion in industrial transactions since the start of the year.
Download the complete May 2022 report for a full picture of how U.S. industrial markets fared in the first months of 2022, including insights on industry and economic recovery fundamentals.

You can also see our previous industrial reports.
The monthly CommercialEdge national industrial real estate report considers data recorded throughout the course of 12 months and tracks top U.S. industrial markets with a focus on average rents; vacancies (including subleases but excluding owner-occupied properties); deals closed; pipeline yield; and forecasts, as well as the economic indicators most relevant to the performance of the industrial sector. For a detailed methodology, download the full report above.
Stay current with the latest market reports and CRE news: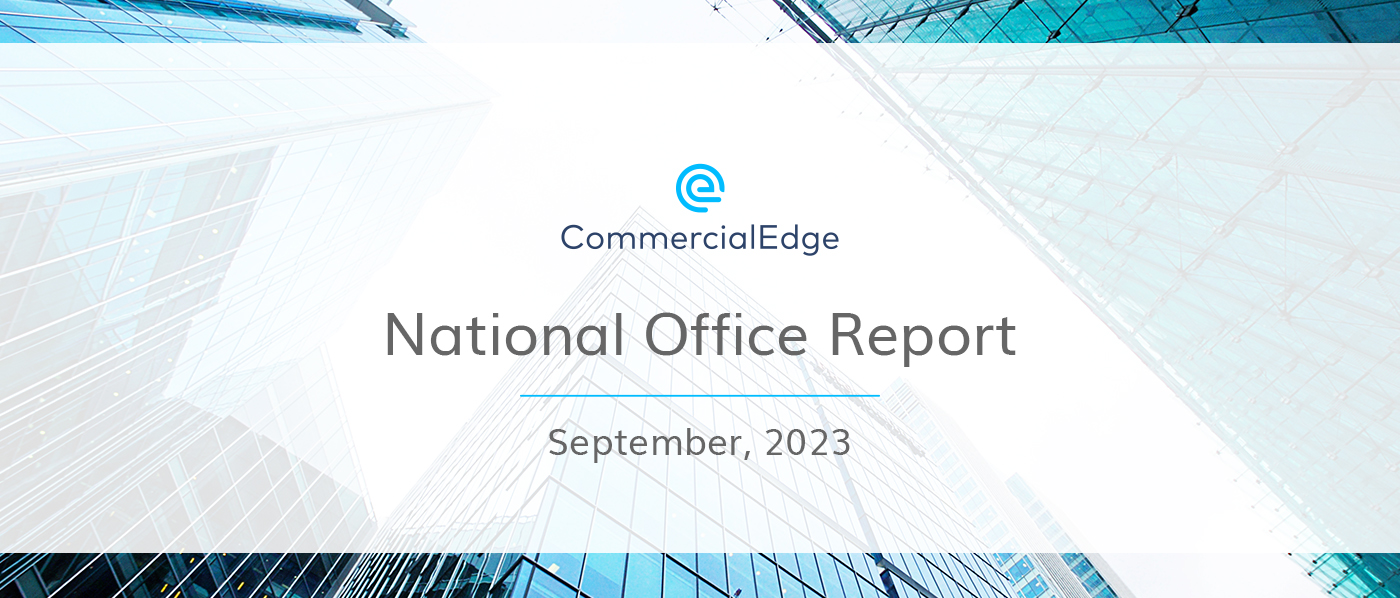 The U.S. office vacancy rate reached 17.5% at the end of August, rising 260 basis points over year-ago figures.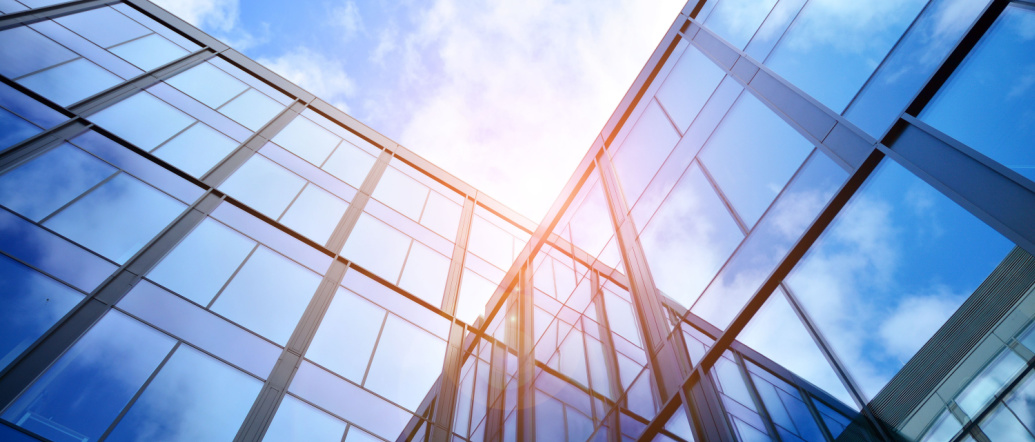 Loans on 18.1% of Class B assets — encompassing 594.2 million square feet — will reach maturity by the end of 2026.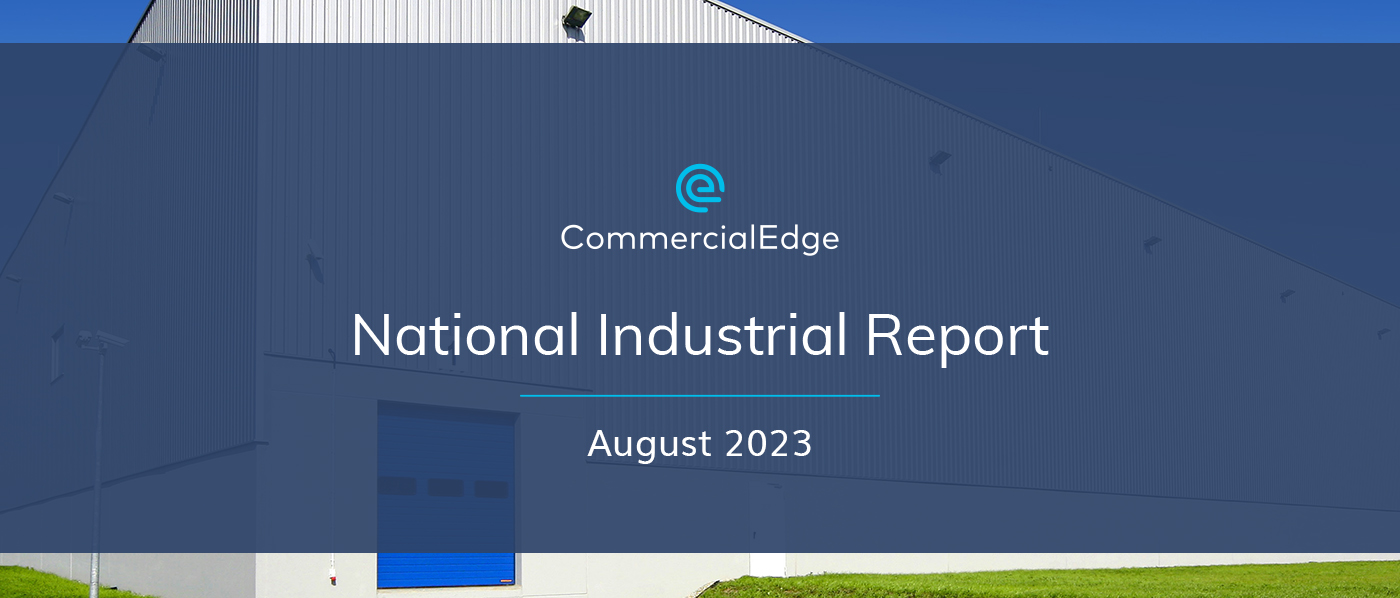 As capital has become scarcer and more expensive, industrial construction starts and sales have slowed down in 2023.