2021 Breaks Sales Records as Investors Continue Fuelling Demand for Industrial Space
Key Takeaways
Average rent for U.S. industrial space increased 5.1% year-over-year
Vacancies across top 30 markets averaged 5.7% in December
Nearly 573 million square feet of added to development pipeline nationwide
Close to $71 billion in industrial transactions recorded through 2021
As e-commerce surged over the past two years, investor interest in industrial space has also expanded with the sector. Refrigerated warehouse space, in particular, has seen a wave of investment owning both to consumer lifestyle changes — demand for grocery deliveries and meal kits has skyrocketed — and pharmaceutical companies needing cold storage facilities for raw materials and finished products. Industrial properties of this type, especially those close to dense urban areas, accounted for $2 billion in sales volume in 2021.
With demand for refrigerated space on the rise, over 6.7 million square feet (sq. ft) of new cold storage space was under construction by the close of December 2021. But developers will need to overcome growing hurdles to add new supply, as labor and material shortages are still impacting construction.
Read to the end and download the full January 2021 report for updated lease rate and vacancy stats for all major U.S. markets.
Inland Empire Leads Rent Growth in December, Posts Tightest Vacancies
Across the top 30 markets surveyed for this report, national rents for industrial space increased by 5.1% year-over-year (Y-o-Y), averaging $6.40 per square foot in December.
Southern California industrial space continued leading rent growth at the close of the year, with a record number of containers coming through the ports of Los Angeles and Long Beach. The Inland Empire ($6.54/sq. ft.) posted the fastest rise in industrial rents, which grew by 6.3% compared to December 2020. Industrial space in Los Angeles ($10.28/sq. ft.) closely followed with a 6.2% year-over-year increase, while Orange County ($11.63/sq. ft.) saw industrial rents grow by 5.1%. At the same time, nearby Central Valley posted the third fastest-rising rents, which averaged $5.29 per square foot after a 5.6% year-over-year rise.
The Inland Empire also recorded the highest spread between the cost of new leases and the market average (38%), as well as the tightest vacancies among the markets we analyzed, coming in at 0.9%. Scarcity of space is also visible in other Southern California markets, with Los Angeles and Orange County recording average vacancy rates of 2.8% and 3.8%, respectively.
Almost 322 Million Square Feet of Industrial Space Delivered in 2021
By the close of 2021, a total of 321.8 million square feet of new industrial stock was delivered on a national level – a number that will likely increase as more supply data is collected for the year. At the same time, 572.9 million square feet of industrial space were under construction nationally by the end of December, accounting for 3.4% of the total stock.
In an individual market analysis, Phoenix led in terms of new supply, increasing its stock 11% over the past three years. The Arizona market added 33.7 million square feet of new office space over the last three years, of which 10.3 million were delivered in 2021. Furthermore, an additional 32.6 million square feet of Phoenix industrial space was under construction at the end of December, equalling 11.8% of the market's total stock.
The industrial development pipeline was also robust in Midwestern markets such as Indianapolis, where projects with shovels in the ground in December represented 7.7% of the total stock. At the same time, 14.2 million square feet of new industrial stock were under construction in Columbus (5.3% of the total industrial supply) and 11.8 million in Kansas City (4.8% of the total stock).
U.S. Industrial Market Closes 2021 With Record Sales Volumes
With $71 billion in industrial transactions completed through December, the 2021 industrial sales volume is currently 47% higher than in 2020 ($48.3 billion). This gap will further widen over the next few months as more end-of-the-year sales data comes in. More than two-thirds of the markets covered in this report follow this growth trend, with the largest increases in sales volume recorded in Los Angeles — $2.9 billion more in 2021 compared to 2020 —, the Inland Empire ($2 billion) and Chicago ($1.8 billion).
Meanwhile, the national average sale price of industrial space climbed to $112 by the end of the year, an increase of 29% compared to 2020. Los Angeles recorded the highest price per square foot in December at $298, followed by Orange County industrial space with $290 per square foot. The Bay Area came in third for price growth, with its industrial properties changing hands for $243 per square foot, on average.
Download the complete January 2021 report for a full picture of how U.S. industrial markets fared in the first 11 months of the year, including insights on industry and economic recovery fundamentals.

You can also see our previous industrial reports.
Methodology
CommercialEdge added new markets to the National Industrial Report as Yardi Market Insight has increased its coverage to more than 50 markets in recent months. As such, the national numbers in this and future reports are not comparable to past issues.
The monthly CommercialEdge national industrial real estate report considers data recorded throughout the course of 12 months and tracks top U.S. industrial markets with a focus on average rents; vacancies (including subleases but excluding owner-occupied properties); deals closed; pipeline yield; and forecasts, as well as the economic indicators most relevant to the performance of the industrial sector. For a detailed methodology, download the full report above.
Stay current with the latest market reports and CRE news:
More Articles You Might Like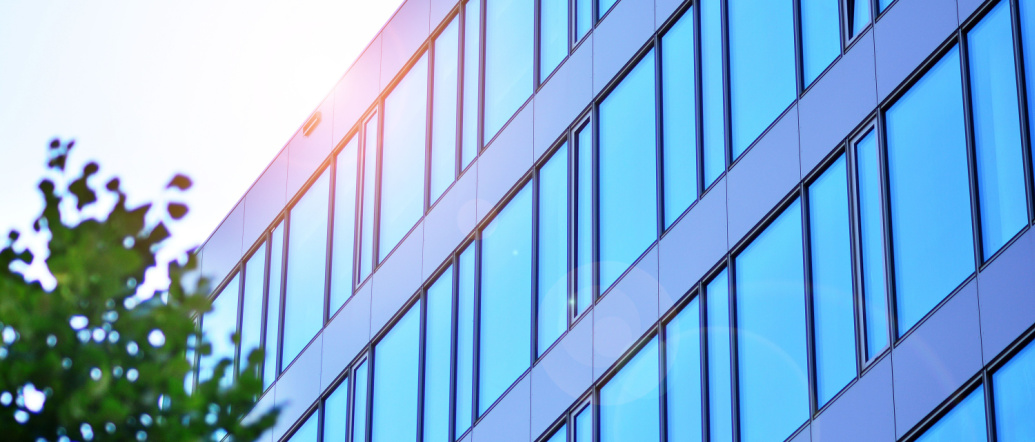 With CommercialEdge Marketing, Inside Edge Properties ensures a single source of truth for data integration across multiple teams and workflows.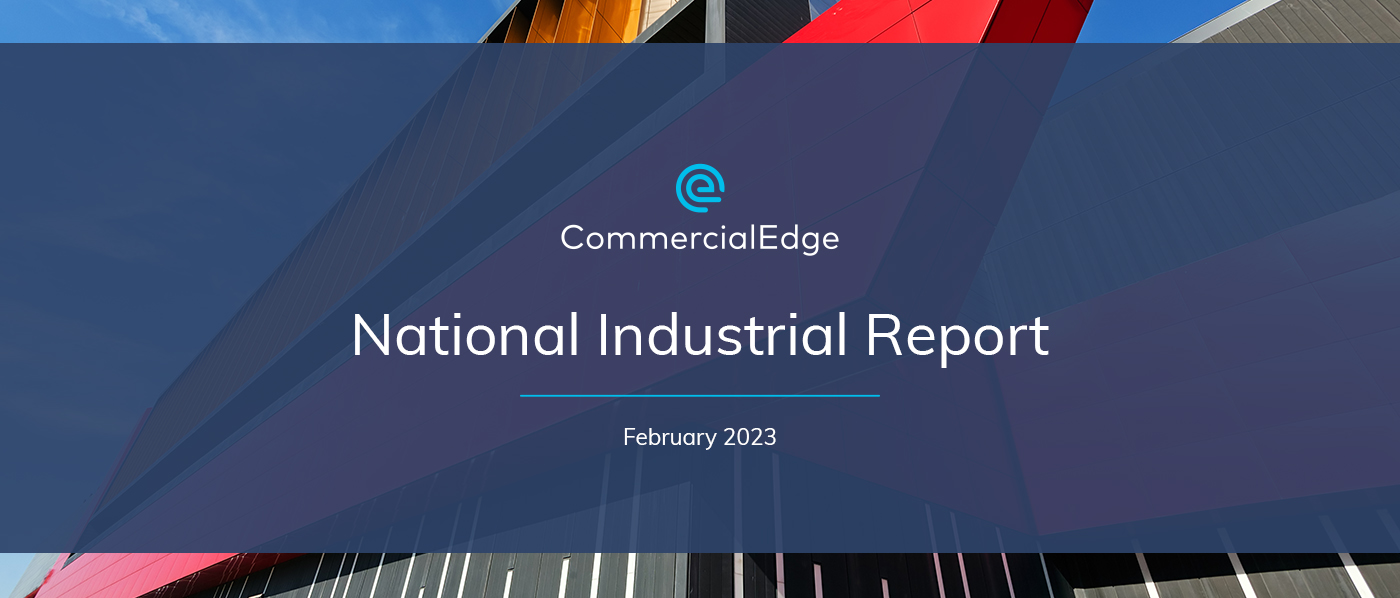 Industrial leases signed in the last 12 months reached a national average of $9.01 per square foot, $1.88 more than in-place contracts.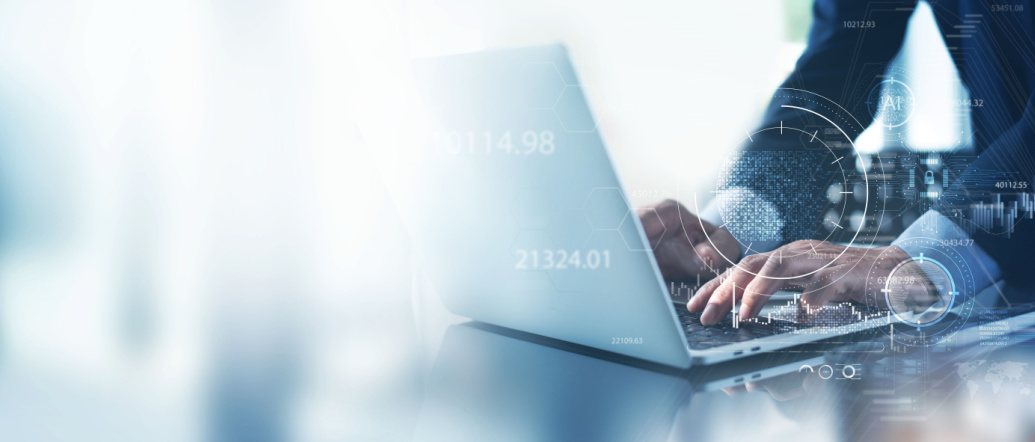 Connect agents, operations and accounting processes by centralizing all deal data, documents, invoice dates and commission splits.
The End-to-End CRE Solution
From marketing and research to deal management and commission payments, our tools enhance every facet of commercial real estate.