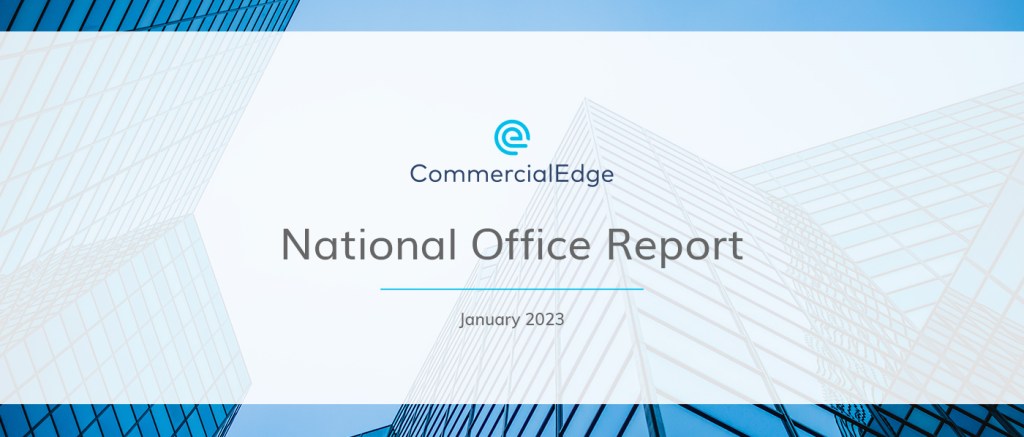 U.S. Office Market Closes 2022 with Still-Rising Vacancies & Declining Sales
Key Takeaways:
The average U.S. office listing rate stood at $38.19 per square foot, down 0.7% year-over-year
Up 90 basis points year-over-year, the national vacancy rate rested at 16.5%
Under-construction office space totaled 135 million square feet at the end of the year, with another 261 million square feet in the planning stages
2022 office sales totaled $30 billion less than 2021's $116 billion volume
At $930 per square foot, San Francisco remained the unchallenged leader of office sales prices in 2022
Construction pipelines in Chicago and the Twin Cities stayed under 1% of their respective local stocks
With 8.7% of its stock under construction, Austin continues to lead U.S. office development
Manhattan asking rents remained the highest nationwide, closing the year at $76.09 per square foot
Nearly three years after the COVID-19 pandemic upended the office sector, its future remains unsettled. Even as some firms become more forceful in bringing workers back into the office, many have fully committed to hybrid and remote work policies. The CommercialEdge U.S. office market report anticipates 2023 to bring more uncertainty and change in the office sector as it moves towards a post-pandemic status quo.
Higher interest rates are expected to hamper the new supply pipeline as well as transactional activity in 2023. Some buildings in attractive locations will break ground but many projects will be paused or altogether canceled. Higher rates will lead not only to fewer office sales but also to lower prices for properties that do trade.
Additionally, tenants' flight-to-quality is expected to persist in 2023. Businesses that want employees in the office more often, but do not want to use a heavy-handed approach, are looking for high-quality amenitized space to entice workers to come in, embracing smaller footprints in premium locations.
As a result, developers are focused on increasing the national Class A office supply to support the evolving needs of future tenants. At the end of 2022, Class A and A+ office space under construction totaled nearly 126 million square feet nationally, while Class B space accounted for less than 10 million.
As the flight-to-quality continues, we will be watching to see how much of a role space reduction plays in these leasing decisions, and to what degree coworking becomes an option as a high-quality landing spot.

Peter Kolaczynski, CommercialEdge Senior Manager
Listing Rates & Vacancy: High-Quality Sublease Space Keeps Rates Steady
The average full-service equivalent listing rate was $38.19 in December, down 0.7% year-over-year but up 16 cents over November. At the same time, the national vacancy rate was 16.5% in December, an increase of 90 basis points over the last 12 months.
While U.S. office vacancy rates have risen steadily over the last few years, average listing rates have yet to fall in response. This is because average rates reflect both the quality of space listed as well as underlying fundamentals. With plenty of high-quality space hitting the market in recent years, not only through direct vacancies but subleases as well, average listing rates have managed to hold fairly steady so far.
Top Listings by Metro Area: December 2022
In Seattle, for example, where the sublease vacancy rate is 3.8%, large blocks of space have been listed well above the average market rate. Zillow — which has been hampered by a rapid downturn in the home market and laid off thousands of workers in 2022 — recently listed seven of its 12 leased floors at the Russell Investments Center in the Commercial Business District of Seattle, an A+ building.
Overall, class A and A+ buildings did more than just hold steady as the flight-to-quality trend intensified: In 2022 top tier spaces commanded an average rate of $46.69 nationwide, marking a 1.9% increase over 2021 figures. At the same time, class B rates slid 0.4%.
Moreover, despite the early panic of CBDs being abandoned, it was, in fact, CBD office assets that saw listing rates inch up 2.3% year-over-year, while suburban assets contracted 0.5%. Urban office spaces had an even more noticeable depreciation in listing rates: 2022 closed with rents 4.4% below figures logged at the end of 2021.
Supply: Office Starts Remained High in Select Markets in 2022
Nationally, 135.3 million square feet of office stock were under construction nationally, representing 2.1% of stock. An additional 261.3 million square feet are currently in the planning stages of development, representing 4% of stock. Due to the rising cost of capital, economic uncertainty, and firms permanently reducing their office footprints, many of the projects in the planned portion of the pipeline are expected to be delayed or outright canceled in 2023, according to office real estate outlooks
While new office development has slowed in recent years, developers still seized opportunities to build high-quality, well-located buildings. Austin, for example, was popular with developers last year, as it consistently led the nation in office utilization metrics, while also increasing its labor pool by a significant margin by adding 59,000 office jobs since the start of 2021.
Office Space Under Construction (Million Sq. Ft)
Thus, the Texas capital saw 5.7 million square feet in office starts in 2022, an increase of 2 million square feet over 2021 starts. Among last year's iconic starts was Waterline, a mixed-use tower that will include 700,000 square feet of office space, and The Republic, a 48-story tower with ground floor retail and more than 50,000 square feet of amenities. Notably, both broke ground in the second half of 2022, further increasing Austin's already robust pipeline.
Transactions: Sales Slow in Second Half of 2022
CommercialEdge has recorded $83.6 billion in office transactions for 2022, at yearly average of $247 per square foot. A lag in collecting data for all sales means that these numbers are not yet final, but it is certain that last year's investment volume will be lower than 2021's $116 billion at an average of $280 per foot.
At the market level, Manhattan remained the leader of the pack, closing more than $6 billion in office sales in 2022, with Boston's $4.71 billion the next-highest, closely followed by Dallas at $4.66 billion. In terms of pricing, San Francisco also held on to its leading position, with assets here trading at an average $930 per square foot, followed by Manhattan at $733 per square foot and Seattle coming in third at $542 per square foot.
Year-to-Date Sales (Millions)
Houston, Orlando and the Twin Cities stood on the other end of the pricing spectrum among the country's 25 largest markets in the U.S., with office spaces selling for $132 per square foot, $176 per square foot and $180 per square foot, respectively. Orlando was also among leading markets with more muted sales totals as well. Specifically, Portland, Orlando and Brooklyn closed the year with the smallest sales volumes among leading office markets, totaling $184 million, $667 million and $767 million, respectively.
Looking to the year ahead, office sales will likely be even more muted in 2023 due to rising interest rates and a potential looming recession. Uncertainty will lead to growth in the bid/ask spread, limiting the number of sales until there is more clarity in the evolution of the economy and interest rates.
Sale Prices by Asset Class
Western Markets: Five of the Eight Highest Office Sales Prices Claimed by the West
While Portland did indeed have the lowest sales volume among the county's top 25 markets at $184 million, leading Western markets closed 2022 with sales volumes that ranged between $2 billion (San Francisco) and $3.39 billion (Los Angeles). The Bay Area was the only other exception besides Portland, closing $4.58 billion in office sales — the fourth largest volume nationwide. It achieved that figure with an average price per square foot of $439, one of the highest not only in the West but nationwide as well.
In fact, western markets claimed five of the eight highest sales prices, including two of the top three. Specifically, Seattle had the third highest price per square foot at $542, and San Francisco remained the unchallenged price leader at $930 per square foot.
Sales Price Per Square Foot
Taking into account the prices claimed by properties traded in these markets, developers have continued to develop office spaces here, with the construction pipelines of both Seattle and San Francisco accounting for 4.2% of their respective stocks. But San Diego's 4.77 million-square-foot pipeline accounted for 5.1% of its stock — the highest share among markets in the West.
The Bay Area's under construction and planned office projects now total the equivalent of 16.6% of its existing footprint. Conversely, projects under construction in Phoenix are set to add the equivalent of just 0.6% of the existing local office stock for an increase of 845,000 square feet.
The Bay Area and San Francisco also led in terms of asking rents, with their 2022 averages coming in at $55.89 per square foot and $67.18 per square foot, respectively. Only Manhattan's $76.09 rate was higher in the entirety of the U.S. Rents in leading western markets were mostly on the rise year-over-year, with Denver the only exception: Rents declined 2% here, stabilizing at $29.89 per square foot at the end of the year.
West Regional Highlights
Of note is also the fact that San Diego continued to stay ahead of Los Angeles, closing 2022 with an asking rate of $43.58 per square foot, compared to Los Angeles average of $42.62 per square foot. In fact, San Diego's office market outperformed Los Angeles in vacancies as well, posting a slightly lower rate of 14.24%. However, these office vacancy rates were some of the lowest among the country's top 25 office markets, with Seattle and Denver's vacant spaces surpassing 18% of the local stock and San Francisco reaching 19.28%.
Midwestern Markets: Chicago Ends 2022 with $3.2 Billion in Office Sales, Despite One of the Lowest Prices per Square Foot
Despite pressures from macroeconomic headwinds and overall weakening office fundamentals, Chicago remained an attractive investment market for investors. Over the past year, the Windy City saw nearly $3.2 billion in closed office deals, despite recording a price per square foot of just $187, one of the lowest across the U.S. In fact, Chicago outpaced only Philadelphia ($186), the Twin Cities ($180), Orlando ($176) and Houston ($132).
With a price per square foot slightly below Chicago's, the St. Paul – Minneapolis market registered a more sluggish sales volume in 2022, totaling just over $1.5 billion. Moreover, with the vacancy rate also holding steady in the metro — just below 15% — developers remained cautious about increasing the existing office stock.
In December, the Twin Cities had merely 632,500 square feet of office space under construction, accounting for 0.5% of total inventory, exceeding only Portland's 416,000 square feet and Tampa's 344,00-square-foot pipeline. 
Midwest Regional Highlights
Although Chicago is now offering incentives to boost office conversions to housing and other mixed-use properties, the metro had around 2.3 million square feet of office space underway as of December. That accounted for 0.9% of total stock, and with an additional 5.3% in the planning stages. Nonetheless, amid the current market pressures, it remains to be seen how much of that will actually materialize in 2023 and beyond.
While Chicago saw a slight uptick in asking rates on a year-over-year basis, reaching $27.73 per square foot, the metro continued to post one of the lowest rates nationwide. At the same time, listing rates in St. Paul – Minneapolis remained virtually unchanged compared to December 2021 figures, closing 2022 at $26.07 per square foot.
Southern Markets: Office Construction Remains Robust in the South, as Austin's Pipeline Reaches 8.7% of Its Stock
While the national construction pipeline stood at 2.1% at the end of 2022, Southern markets, especially those in the Sunbelt, continued to lead at much higher rates. In fact, the four largest construction pipelines on a percentage-of-stock basis were in Austin (8.7%), Charlotte (6.3%), Atlanta (6.3%) and Nashville (5.4%). Austin remained the darling of developers looking to increase top tier office space in a market with one of the highest office usages nationwide — one that also saw a significant increase in office sector jobs.
Thus, the Texas capital closed 2022 with the equivalent of 8.7% of its existing stock under construction that will increase Austin's office footprint by 7.7 million square feet. While a slowdown in development is expected at a national level, the bullishness of industry players regarding this market may result in much of its planned stock also materializing. If all planned projects were to go through, it would further increase Austin's office footprint by 15%.
Office Space Under Construction & Planned (% of stock)
On the other end of the spectrum stood Tampa, where office projects with shovels in the ground represented 0.5% of the local stock or nearly 344,000 square feet, by far the lowest pipeline among leading office markets. Tampa also had one of the smallest sales volumes in 2022, closing the year with $847 million in office sales. However, Orlando had an even slower sales year, with only $667 million in office deals, outperforming only Portland's $184 million total.
Moreover, Orlando also had one of the lowest sales prices among the country's top 25 markets with the average office sales price for 2022 coming in at $176 per square foot. Only Houston's average was lower at a mere $132 per square foot. Meanwhile, Miami and Austin ranked among the 10 priciest office markets in terms of sales prices, with Miami at #9 with an average of $396 per square foot and Austin at #10 with a $380 per square foot average.
South Regional Highlights
In terms of asking rents, Orlando yet again stood out, with its $24.16 per square foot rate, the lowest of the South's top office markets, despite a fairly robust increase over 2021 figures. The highest asking rents were claimed by Miami, as expected. Its $47 per square foot rate was followed by Washington, D.C.'s $41.42 rate and Austin's $41.06 average as the only three Southern markets with asking rents north of $40 per square foot.
Vacancy rates remained in the high teens in the South, with Charlotte's 13.21% vacancy rate the lowest by a significant margin, while Houston's 25.81% vacancy was the highest. In fact, it continued to increase in 2022, coming in 1.43% higher compared to December 2021. But the highest increase in vacancies unfolded in Austin, where millions of square feet of new space hit the market last year. Taking that into account, a 2.54% year-over-year increase in the local vacancy rate actually signals continued strong demand in the market.
Northeastern Markets: Manhattan Remains Priciest Office Market for Asking Rents by Significant Margin
Manhattan remained the most expensive market for office rents in 2022 as well, closing the year at $76.09 per square foot, following a slight uptick over year-ago figures. In fact, Manhattan asking rents were nearly $9 higher than the next priciest rate, San Francisco's $67.18, and $20 higher compared to the third highest average asking rent of $55.89 in the Bay Area. Office rents in Boston, New Jersey and Philadelphia stayed in the $30 per square foot range, with Philadelphia's 2022 average stabilizing at $31.30 per square foot.
Vacancies in the Northeast's leading office markets remained mostly in the teens, with Brooklyn's 19.11% the highest. At the same time, Manhattan's average vacancy rate grew at the region's fastest pace: 2.41% year-over-year.
Manhattan also closed 2022 with the largest development pipeline in terms of square feet, with 13 million square feet under construction, representing 2.8% of its existing stock. Although intensifying headwinds mean it's unlikely that the additional 2.2% of planned office projects will all materialize. Boston was close behind with its 12.69 million square feet of under-construction office space that are set to boost the existing office stock by 5.3%, with another 6.2% in the planning stages.
Northeast Regional Highlights
Manhattan also claimed the largest sales volume nationwide, accounting for $6 billion of the $83.6 billion national total. Boston boasted the second largest volume, totaling $4.7 billion in office sales, while New Jersey amassed $3.6 billion over the course of the year. Conversely, Brooklyn's transactional sector was the third- slowest among leading markets, closing $767 million in office sales, despite a $532 per square foot sales price. In fact, Philadelphia's $1.16 billion sales total was double that of Brooklyn, even as it featured one of the lower sales prices of $186 per square foot.
Office-Using Employment: Office Jobs Decline in December
Office-using sectors of the labor markets lost 6,000 jobs in December, according to the Bureau of Labor Statistics, marking the second monthly decrease since the onset of the pandemic in early 2020. Overall, financial activities gained 5,000 jobs in December 2022, but information lost 5,000 positions, while professional and business services lost another 6,000.
However, the downward trend has been apparent in most of the second half of 2022. From April 2021 through September of 2022, year-over-year office job growth was higher than 4% every month but fell to just 2.6% in December.
At the same time, between January 2021 and July of 2022, the office sector added an average of 117,000 jobs a month. But in the last five months, they have averaged only 25,000 jobs per month. This is yet another unfortunate development for the office industry, which needs job creation to replace demand that disappeared due to remote and hybrid work.
Office-Using Employment Growth by Sector
Despite the murky picture on a national level, some markets — mainly in the Sunbelt — continue to see robust growth in office employment. Metro data for the month of November, which trails the national release, showed strong annual growth in Dallas (6.4%), Atlanta (6.1%) San Francisco (6.0%) and Charlotte (5.9%).
While some regional markets allow for careful optimism, office-using employment will likely further decelerate as tech layoffs bleed into 2023 and a potential recession emerges. However, even with the recent woes of the tech sector, giants like Apple and Twitter, as well as other tech companies, have shied away from fully remote work, allowing for a potentially more positive office market outlook.
Trends & Industry News: Tech Lays Off Workers and Downsizes Offices
Interest in conversions of office buildings into residential and mixed-used properties will likely remain high in 2023 but projects may continue to struggle to gain traction. With offices vacant and housing in short supply across the county, converting offices seems like a logical solution.
However, many offices are ill-suited to conversions and without tax incentives and other financial resources from state and local governments, many projects may not pencil out in a high-interest-rate environment. Chicago was among cities that promised such incentives while soliciting bids for conversions of office buildings on La Street Corridor. It got nine proposals totaling $1.2 billion for a wide array of uses, from housing to an e-sports gaming arena.
National New Supply Completed & Forecast
Looking ahead to other trends for the year, demand for coworking will continue to grow in 2023, CommercialEdge's U.S. office market report predicts Even with hybrid and remote work becoming prominent, most firms still want office space for face-to-face collaboration, trainings, and team building.
Flex spaces provide this without the long-term commitment of a traditional office lease. As a result, in 2023, demand will lead to growth not only for traditional coworking providers but will likely also lead to further flex space offerings from brokerages and office owners that are looking to increase occupancy and cash flow.
Download the PDF report to view more, including the map for office-using employment growth.

You can also see our previous office reports.
Methodology
This report covers office buildings 25,000 square feet and above. CommercialEdge subscribers have access to more than 14,000,000 property records and 300,000 listings for a continually growing list of markets.
CommercialEdge collects listing rate and occupancy data using proprietary methods.
Listing Rates — Listing Rates are full-service rates or "full-service equivalent" for spaces that were available as of the report period. CommercialEdge uses aggregated and anonymized expense data to create full-service equivalent rates from triple-net and modified gross listings. Expense data is available to CommercialEdge subscribers. National average listing rate is for the top 50 markets covered by CommercialEdge.
Vacancy — The total square feet vacant in a market, including subleases, divided by the total square feet of office space in that market. Owner-occupied buildings are not included in vacancy calculations.
A and A+/Trophy buildings have been combined for reporting purposes.
Stage of the supply pipeline:
Planned — Buildings that are currently in the process of acquiring zoning approval and permits but have not yet begun construction.
Under Construction — Buildings for which construction and excavation have begun.
Office-Using Employment is defined by the Bureau of Labor Statistics as including the sectors Information, Financial Activities, and Professional and Business Services. Employment numbers are representative of the Metropolitan Statistical Area and do not necessarily align exactly with CommercialEdge market boundaries.
Sales volume and price-per-square-foot calculations for portfolio transactions or those with unpublished dollar values are estimated using sales comps based on similar sales in the market and submarket, use type, location and asset ratings, sale date and property size.
Stay current with the latest market reports and CRE news:
More Articles You Might Like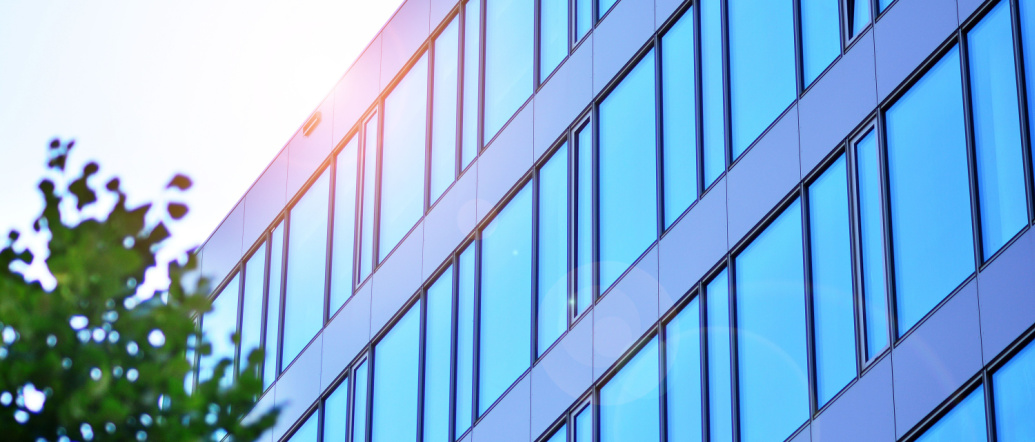 With CommercialEdge Marketing, Inside Edge Properties ensures a single source of truth for data integration across multiple teams and workflows.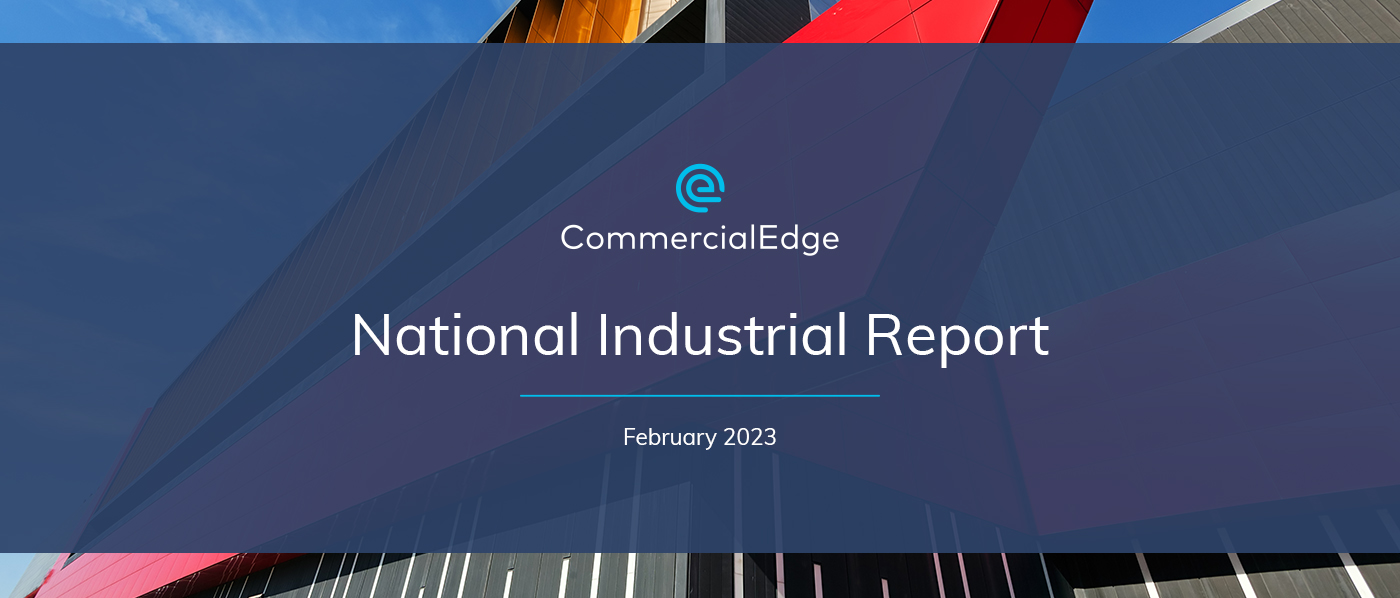 Industrial leases signed in the last 12 months reached a national average of $9.01 per square foot, $1.88 more than in-place contracts.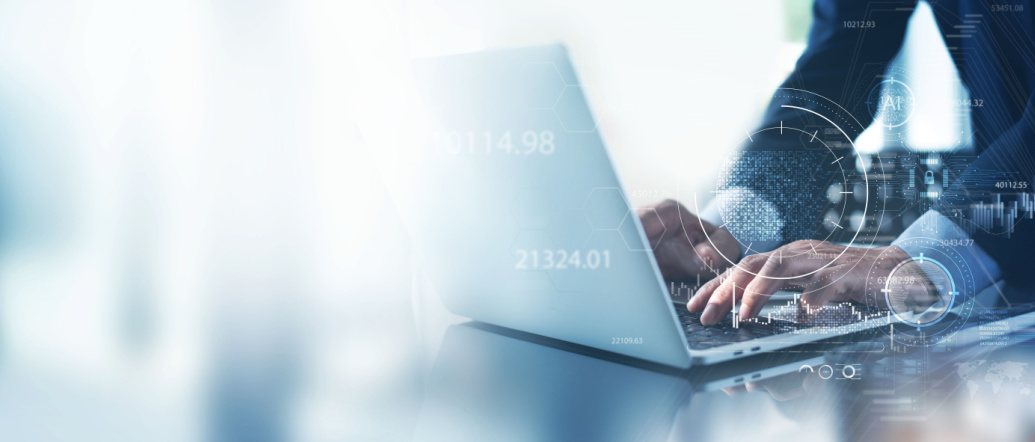 Connect agents, operations and accounting processes by centralizing all deal data, documents, invoice dates and commission splits.
The End-to-End CRE Solution
From marketing and research to deal management and commission payments, our tools enhance every facet of commercial real estate.