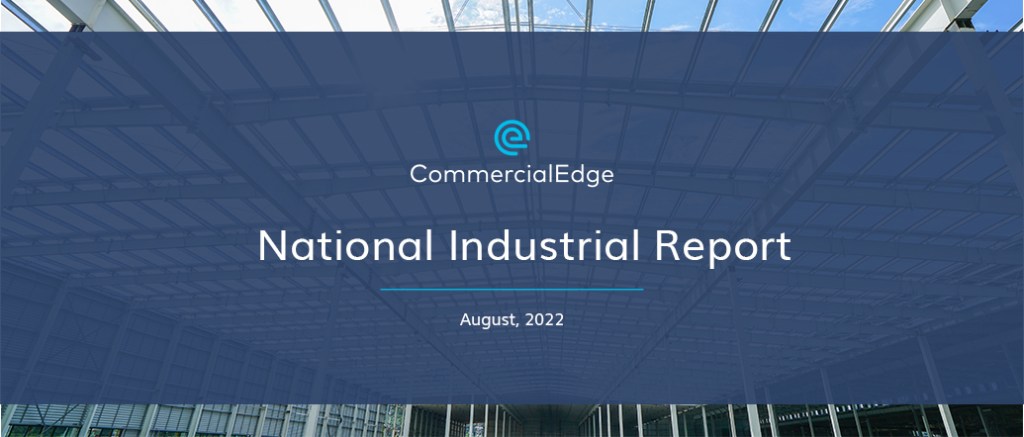 Supply Chain Disruptions Contribute to Historic Highs in Industrial Lease Spreads
Key Takeaways:
The average national in-place rent increased 5.3% year-over-year to reach $6.60
Demand pressures drove the U.S. industrial vacancy rate further down to just 4.4%
Nearly 200 million square feet of new space were delivered in the first seven months
Year-to-date industrial sales totaled $49.9 billion at a $130 per-square-foot sale price
Supply chain issues continue to mar post-COVID activities across all economic and consumer sectors, and the industrial market is no exception. While demand for new industrial space continues to squeeze vacancies to ever-shrinking lows and widen the gap between in-place rents and new leases, new deliveries are coming online at a slower pace due to supply chain disruptions. As a result, the industrial sector is faced with a catch-22 scenario where the new supply that would ease pressures is also delayed by supply chain issues, turning the pressure up even more.
Although Amazon's pullback from its aggressive development stance should help ease some of the pressures facing new developments, high demand, China's zero-COVID policy, the pre-pandemic truck driver shortage and new safety regulations affecting the latter, as well as continued backlogs in ports for container offloading will still present hurdles both to the wider supply chain landscape and the pace of development for new industrial space.
Read to the end and download the full August 2022 report for updated lease rate and vacancy stats for all major U.S. markets.
Lease Spread Hits Historic High Nationally at $1.45 Per Square Foot
The national in-place rent for industrial space inched up 3 cents month-over-month to $6.60 per square foot, marking a 5.3% price increase over year-ago figures. And with demand unrelenting, new leases averaged $8.05 per square foot in July, resulting in a national lease spread of $1.45 per square foot.
Not only was that figure significantly higher than the 88-cent premium that new leases reached in June, but it actually marked a new historic high for lease spreads, promising sustained rent growth for the upcoming years. Few markets — and all of them inland — saw new leases signed at lower rates than in-place contracts.
Conversely, Southern California tenants continued to contend with some of the highest rents and fastest growth rates in the country, as well as the widest gaps between in-place rents and new leases. In-place rents for Los Angeles were up 7% year-over-year, reaching $10.74 per square foot in July. But new lease premiums were the highest nationwide, reaching $4.89 per square foot.
The Inland Empire ($6.91/ sq. ft) logged the highest year-over-year rent increase at 8.7% and posted a $4.56 per square foot gap between new leases and in-place contracts. Further down south, Orange County continued to lead industrial rents nationally at $12.11 per square foot, with new contracts inked at a $4.38 higher rate.
Continued Demand Narrows National Vacancy Rate to 4.4%
The national vacancy rate stood at 4.4% in July, down 20 basis points month-over-month and 140 basis points lower than July 2021. The Inland Empire continued its unrelenting domination of occupancy rates, posting a mere 0.8% vacancy rate in July, up 20 basis points month-over-month. It was followed closely by Columbus at 0.9% and Los Angeles at 1.9%.
On the other end of the spectrum stood Tampa with an 8.7% vacancy rate, followed by Houston at 8.6% and Boston and 8.4%.
National Construction Pipeline Nears 700 Million Square Feet
Year-to-date, the industrial sector saw close to 200 million square feet of new space come online. Nevertheless, the national construction pipeline grew by 28.2 million in July, reaching 695.7 million square feet — 4% of the existing stock. At 661.9 million square feet, planned projects nearly equaled under construction supply, despite the tempered pace of e-commerce growth and rising development costs.
Dallas continued with a rapid pace of development, breaking ground on 4.5 million square feet of new industrial space and bringing its development pipeline to 61.4 million square feet. Phoenix followed with the second-largest construction pipeline (45.2 million square feet) and a robust outlook for further development.
In Columbus, industrial space development is being driven not only by its regional economic power and powerful logistics sector, but also by data center development, an industrial segment empowered by Ohio's tax incentives. In fact, two data center projects of 1.5 million square feet each represent a significant portion of its 17.9 million square feet of under-construction projects.
Industrial Sales Volume Totals Almost $50B Nationwide
July's $10.3 billion in sales brought the national year-to-date sales volume to $49.9 billion, pushing Los Angeles and Houston north of the $3 billion marker. Sales activity was particularly strong in submarkets situated close to the ports of Los Angeles and Long Beach. The San Gabriel Valley, for example, closed $694.9 million in industrial sales, while 26 sales in South Los Angeles totaling $412 million brought Los Angeles' overall sales volume to $3.3 billion — the largest nationwide.
Los Angeles took the lead in pricing as well, with its 2022 average at $291 per square foot. Although $6 lower than in 2021, the average price for industrial space in Los Angeles remained more than 50% higher than in 2019.
Download the complete August 2022 report for a full picture of how U.S. industrial markets fared in the first seven months of 2022, including insights on industry and economic recovery fundamentals.

You can also see our previous industrial reports.
The monthly CommercialEdge national industrial real estate report considers data recorded throughout the course of 12 months and tracks top U.S. industrial markets with a focus on average rents; vacancies (including subleases but excluding owner-occupied properties); deals closed; pipeline yield; and forecasts, as well as the economic indicators most relevant to the performance of the industrial sector. For a detailed methodology, download the full report above.
Stay current with the latest market reports and CRE news:
More Articles You Might Like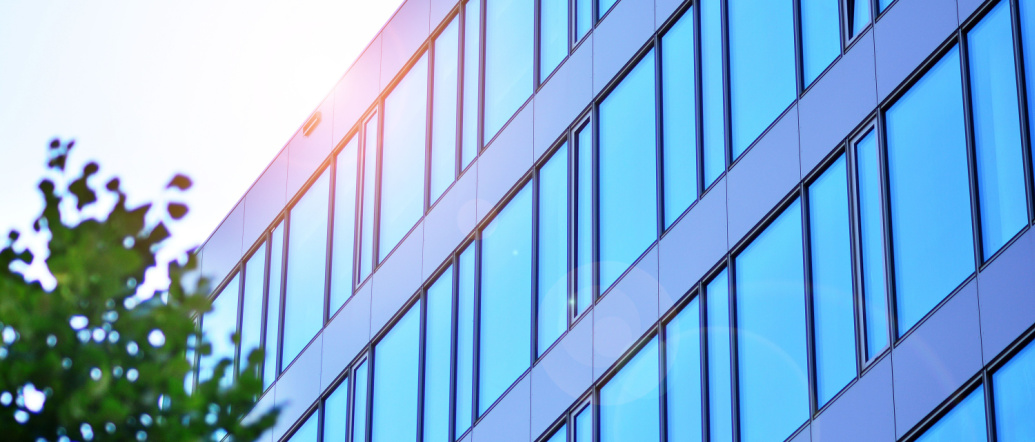 With CommercialEdge Marketing, Inside Edge Properties ensures a single source of truth for data integration across multiple teams and workflows.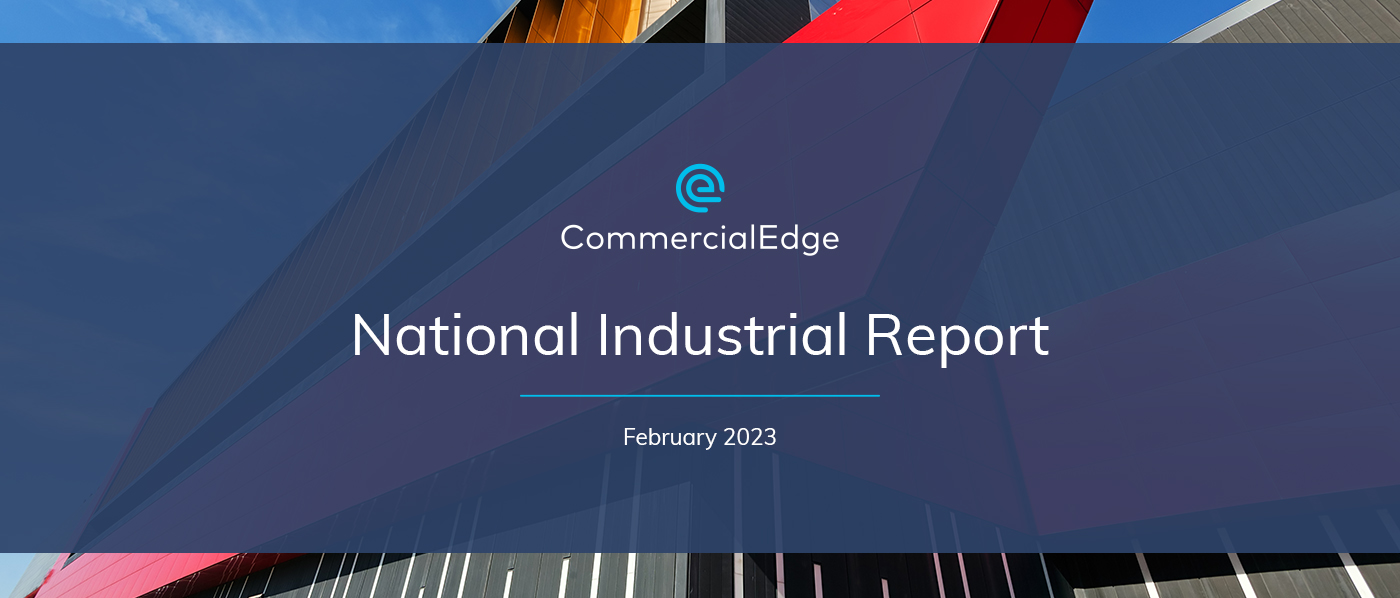 Industrial leases signed in the last 12 months reached a national average of $9.01 per square foot, $1.88 more than in-place contracts.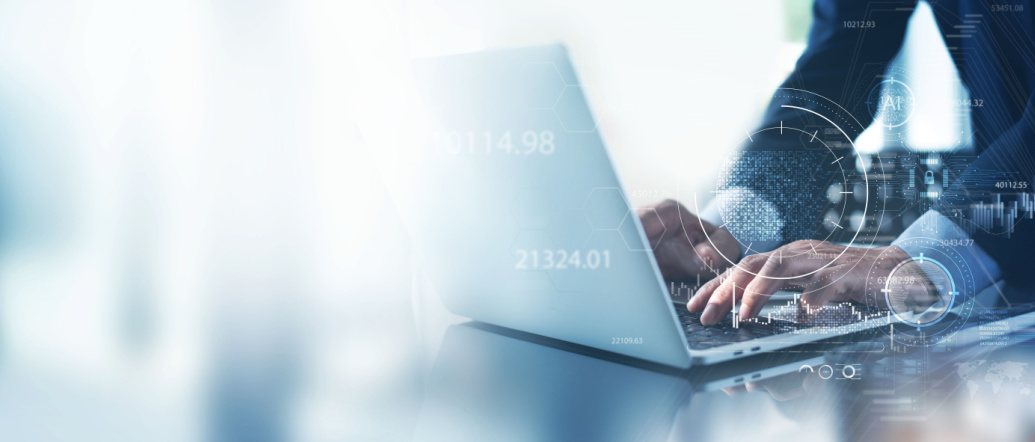 Connect agents, operations and accounting processes by centralizing all deal data, documents, invoice dates and commission splits.
The End-to-End CRE Solution
From marketing and research to deal management and commission payments, our tools enhance every facet of commercial real estate.