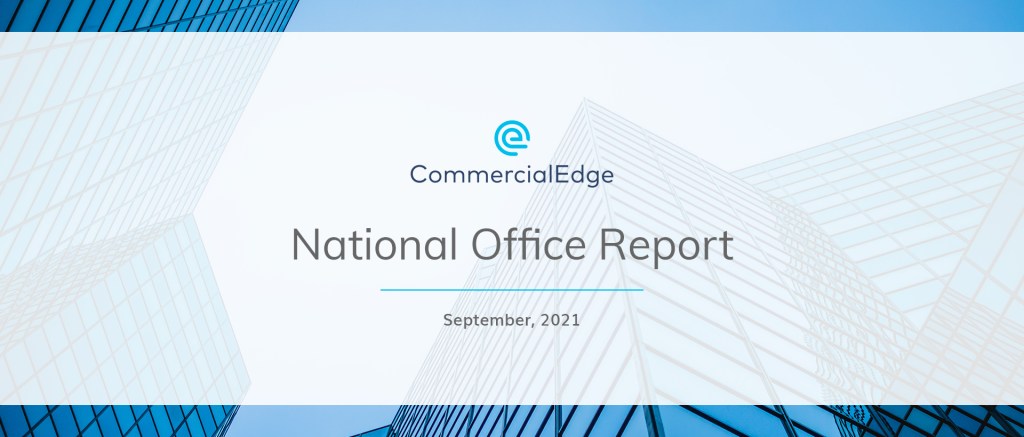 Asking Rents Plateau at 1.2% YoY, Pipeline Shrinks Below 157MSF Under Construction
Key Takeaways
Average U.S. office asking rents inched up to $38.72
The office vacancy rate across the top 50 U.S. markets slipped to 15.4% in August
U.S. office sales volume reached $45 billion during first eight months of 2021
38 million square feet of new office space delivered since the beginning of the year
U.S. Office Asking Rates Rest Just Below $40 per Square Foot in August
August office asking rent averaged $38.72 per square foot across the 50 largest U.S. office markets, plateauing at a 1.2% year-over-year (Y-o-Y) increase. This marked a near-stall, as the national average values increased just $0.10 from the previous month.
Among the markets surveyed for this report, full-service equivalent listing rate averages ranged between $21.93 per square foot and $83.91 per square foot. The highest year-over-year increase last month was recorded in Tampa, where rents averaged $31.01 per square foot following a 13.1% growth year-over-year. Coming in second, office space listing rates in Los Angeles ($41.42 per square foot) were on average 6.6% higher than in August 2020.
Cooler markets include Seattle, where office space asking rents averaged $36.01 per square foot last month, following a 1.5% year-over-year decrease. Office space in San Francisco hit the market for an average of $69.33 per square foot, which was 1% lower than in August 2020. Meanwhile, Houston office space rents saw a modest increase of 0.4% year over year, resting at $30.29 per square foot last month.
Download the full September 2021 report below for updated lease rate stats across all major U.S. markets.
Vacancy Dips 10 Basis Points Across Top Markets
The average vacancy rate rested at 15.4% in August — 210 basis points higher than the same time last year, but down 10 basis points from the previous month. However, data shows significant variety at market level, among the top 50 metros we analyzed. Vacancy rate averages vary between 10.8% and 22.7%.
Total vacancy for office space in Denver was 17.2%, following a 600 basis points increase year over year. Concurrently, the Phoenix office market was also at 17.2% vacancy in August, after it decreased 30 basis points over the past 12 months. Meanwhile, Philadelphia recorded an office vacancy rate of 12.3%, which was on par with the market's vacancy at the same time last year.
2021 U.S. Office Sales Hit $45 Billion in August
High-quality and high-potential office assets have maintained investor appeal throughout the pandemic. So far this year, office transactions amounted to $45 billion. One month shy of what is usually a busy fourth quarter for sales, office deals have already surpassed last year's totals for the second and third quarters combined.
Office properties sold in the markets we analyzed traded for an average of $287 per square foot — a metric that has been seeing steady ascension since 2017. Here, too, there is significant variation among metros, most likely a reflection of the differences in quality of office assets available in each location. Manhattan office space commanded $1,192 per square foot on average, and sales in the market amount to $2.4 billion so far this year, through August. Meanwhile, $6.2 billion worth of office space changed hands in the Bay Area, where the average price per square foot rested at $584.
Under Construction Pipeline Accounts for 2.4% of Stock Across Top Markets
As of August, a total of 156.7 million square feet of new office stock was under construction, continuing a shrinking pipeline phase that has seen fewer ground breakings than deliveries. With office markets still adjusting to transforming workplace concepts, projects that were started before the pandemic continue to be completed while new projects are making their way more slowly to construction start.
In terms of office completions, 38.2 million square feet of new stock was delivered during the first eight months of the year. More than 90% of new office space brought to market is class A or A+ — a pre-pandemic standard for new construction that remains in high demand due to more and more environmentally conscious tenants at the negotiating table.
Download the full September 2021 report on performance across U.S. office markets, as well as insights on industry and fundamentals of economic recovery.

Methodology
The monthly CommercialEdge national office report covers properties that are at least 50,000 square feet in size. Listing rate information refers to full-service rates or "full-service equivalent" for spaces available as of the report period. Vacancy reporting includes sublease data and excludes owner-occupied properties. Sales and price-per-square-foot calculations do not always include portfolio transactions or property exchanges with unpublished dollar values. For a detailed methodology, download the full report.
Stay current with the latest market reports and CRE news:
More Articles You Might Like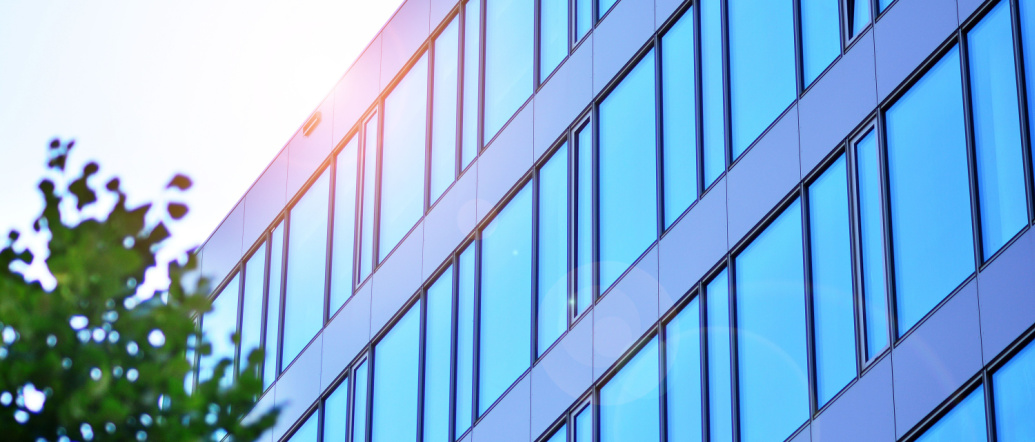 With CommercialEdge Marketing, Inside Edge Properties ensures a single source of truth for data integration across multiple teams and workflows.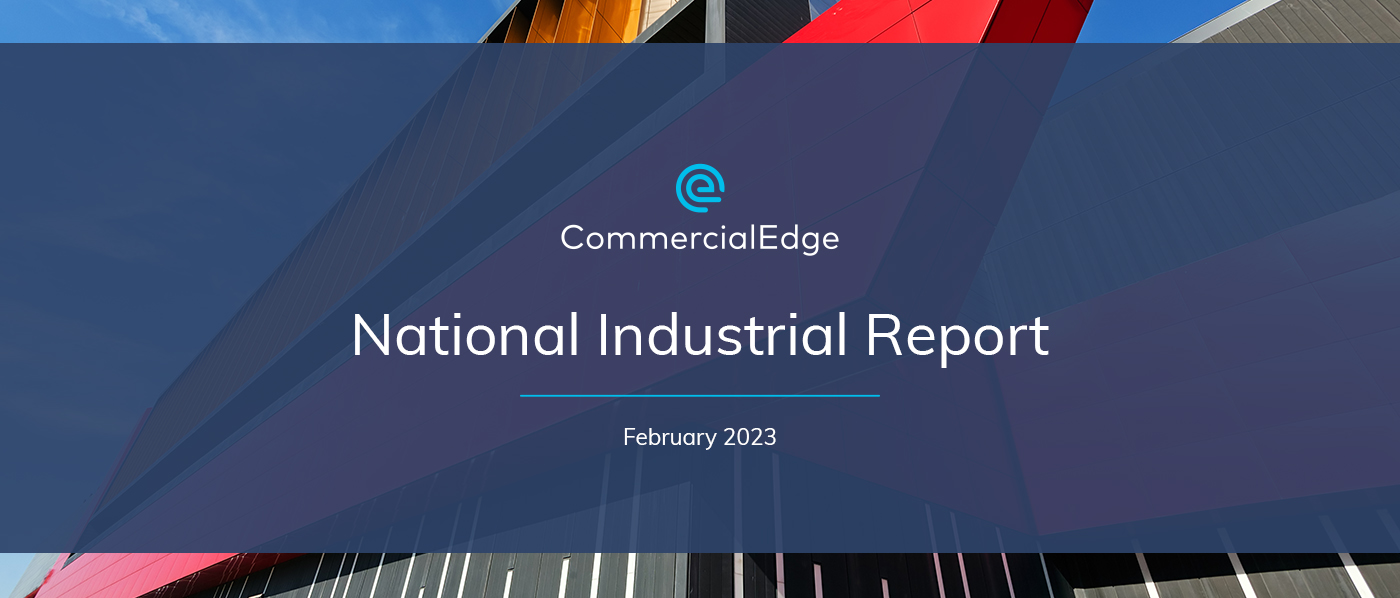 Industrial leases signed in the last 12 months reached a national average of $9.01 per square foot, $1.88 more than in-place contracts.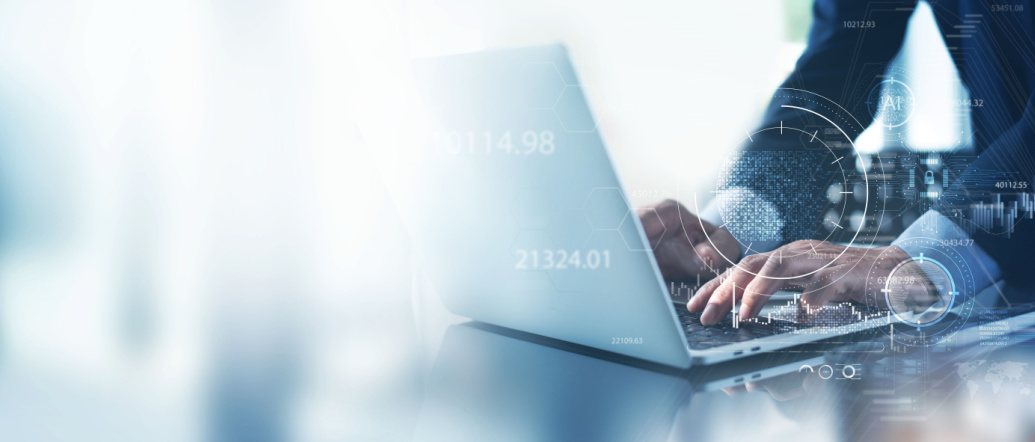 Connect agents, operations and accounting processes by centralizing all deal data, documents, invoice dates and commission splits.
The End-to-End CRE Solution
From marketing and research to deal management and commission payments, our tools enhance every facet of commercial real estate.