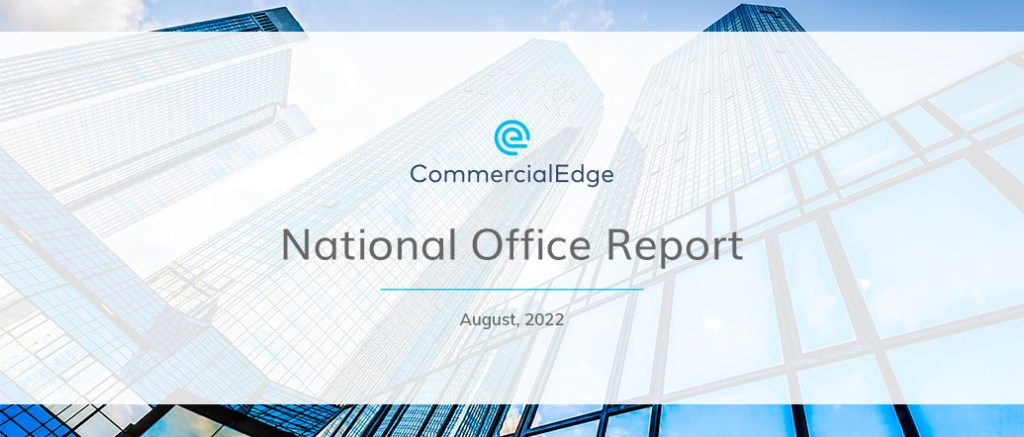 Coworking Rebounds as Solution to New Office Use Models
Key Takeaways:
The average U.S. office listing rate stood at $37.75 in July, slipping 2.3% year-over-year
Up 10 basis points year-over-year, the national vacancy rate stood at 15.1%
149.5 million square feet of new office space was under construction at the end of July
Year-to-date, the national office sales volume reached $51.9 billion
More than two and a half years into the COVID-19 pandemic, the office sector continues to struggle with high vacancy rates and contracting listing rates. Coworking spaces, however, are quickly rebounding, despite being considered by many to be the first commercial real estate sector to be doomed by the pandemic.
But with office-using business sectors increasingly embracing long-term work-from-home and hybrid models and employers reevaluating their traditional office footprints, coworking and flex spaces are increasingly becoming the answer to companies' space needs.
WeWork's occupancy rates have returned to pre-pandemic levels and memberships are at a historic high for the company. Other flex and coworking operators like IWG are also reporting revenue increases across the board.
With coworking spaces in high demand and lower operating costs than traditional office environments, CommercialCafe and CoworkingCafe expect this commercial asset type to grow in prominence in the coming years. This holds especially true when considering that there are currently only about 117.5 million square feet of coworking and flex office space nationwide, with most of the national stock concentrated in just a few markets like Manhattan, Los Angeles, Chicago, Washington, D.C. and Dallas.
For more details on the national construction pipeline and additional office fundamentals, download the full August 2022 report at the bottom of the page.
Charlotte Listing Rate Growth Tops National Rankings for 5th Consecutive Month
Across the top 50 U.S. office markets, the average full-service equivalent listing rate stood at $37.75 in July, up 17 cents month-over-month, but down 2.3% year-over-year. At the same time, the national vacancy rate ticked up 10 basis points both month-over-month as well as year-over-year, stabilizing at 15.1%.
At the market level, Charlotte remained the top performer in price growth for the fifth consecutive month with a 16.8% increase year-over-year that brought its average full-service equivalent listing rate to $33.62 per square foot. That also marked a 17-cent increase over June figures.
Charlotte's performance is even more notable when considering that its vacancy rate dropped 130 basis points year-over-year, despite a 4.9 million-square-foot infusion of new office space in 2021, fueled by the city's office-using financial sector. While only 338,000 square feet of new office space came online so far this year, Charlotte currently has 4.3 million square feet of new stock under construction — the equivalent of 5.6% of its existing inventory.
Charlotte was also just one of three markets where listing rates grew by double digits, joined by the life science hubs of San Diego and Boston, which registered listing rate increases of 13.9% and 15.2% year-over-year, respectively.
The Bay Area, Manhattan and Boston Surpass $3 Billion in Office Sales
Year-to-date, office sales have reached $51.9 billion nationwide, of which $8.2 billion were closed in July alone, on par with June's $8.4 billion sales volume. However, the year-to-date national sales prices slid $7 per square foot month-over-month, posting a $265 per square foot sale price in July.
Investors continue to increasingly reorient towards life science markets like Boston and the Bay Area, where office occupancy rates remain higher due to the in-person nature of many life science jobs.
As a prime example for the attraction posed by life science markets, the Bay Area's priciest sale this year was the $446 million acquisition of Stanford Research Park by Alexandria Real Estate Equities. That deal commanded a $1,527 per square foot sale price, contributing to the Bay Area's year-to-date sales volume of $3.07 billion.
The Bay Area was one of three markets where year-to-date sales volumes have now surpassed the $3 billion threshold, joined by Manhattan and Boston, while five additional markets led by Dallas-Fort Worth closed in excess of $2 billion in office sales each.
Boston Office Construction Pipeline Hits 12.3 Million Square Feet
Nationally, there were 149.5 million square feet of office space under construction as of July, amounting to 2.2% of the existing national stock. Projects with shovels in the ground reflected the shifting trends of post-COVID office developments: Only 31% of office projects are being developed in suburban markets. By comparison, 42% of the 28.7 million square feet delivered in the first seven months of 2022 came online in suburban locations.
Planned projects equaled 6.5% of existing stock, ticking up from June's 6.2%. Of course, uncertainty surrounds how much of this planned stock will actually break ground considering the headwinds faced by the office sector. At the same time, companies in markets with considerable coworking, hybrid and flex space square footage are increasingly reorienting towards this asset type to satisfy shifting office needs.
Life science markets continued to outperform other office markets except for select Sunbelt office hubs like Austin, Nashville and Charlotte, where office projects under development accounted for 9.5%, 6% and 5.6% of local inventory. Traditional life science cities like Boston and San Diego were among the best performing markets in terms of new development too.
While the latter has 4.8 million square feet of office space under construction, equal to 5% of its existing stock, Boston is developing the equivalent of 4.9% of its existing stock for a total office development footprint of 12.3 million square feet. Since the pandemic began, more than 40% of all new Boston projects were life science developments and those that have broken ground since the start of 2021 have a life science share of 55%, not counting projects that will have only a partial life science footprint.
Download the full August 2022 report on performance across U.S. office markets, as well as insights on industry and fundamentals of economic recovery.

You can also see our previous office reports.
Methodology
This report covers office buildings of 25,000 square feet and above. CommercialEdge subscribers have access to more than 14 million property records and 325,000 listings covering a continually growing list of markets.
CommercialEdge collects listing rate and occupancy data using proprietary methods:
Listing Rates — Listing Rates are full-service rates or "full-service equivalent" for spaces that were available as of the report period. CommercialEdge uses aggregated and anonymized expense data to create full-service equivalent rates from triple-net and modified gross listings. Expense data is available to CommercialEdge subscribers. National average listing rate is for the top 50 markets covered by CommercialEdge.
Vacancy — The total square feet vacant in a market, including subleases, divided by the total square feet of office space in that market. Owner-occupied buildings are not included in vacancy calculations. A and A+/Trophy buildings have been combined for reporting purposes.
Stages of the supply pipeline:

Planned — Buildings that are currently in the process of acquiring zoning approval and permits but have not yet begun construction.
Under Construction — Buildings for which construction and excavation has begun.

Sales volume and price-per-square-foot calculations for portfolio transactions or those with unpublished dollar values are estimated using sales comps based on similar sales in the market and submarket, use type, location and asset ratings, sale date and property size.
Stay current with the latest market reports and CRE news:
More Articles You Might Like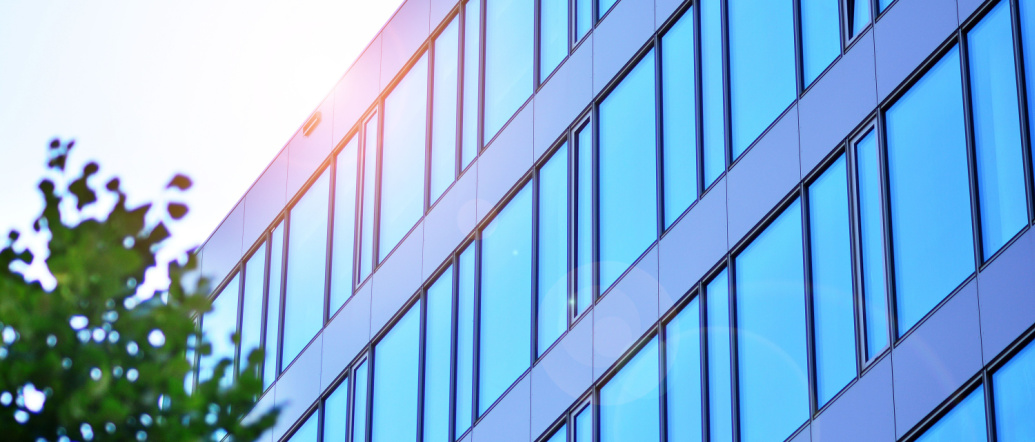 With CommercialEdge Marketing, Inside Edge Properties ensures a single source of truth for data integration across multiple teams and workflows.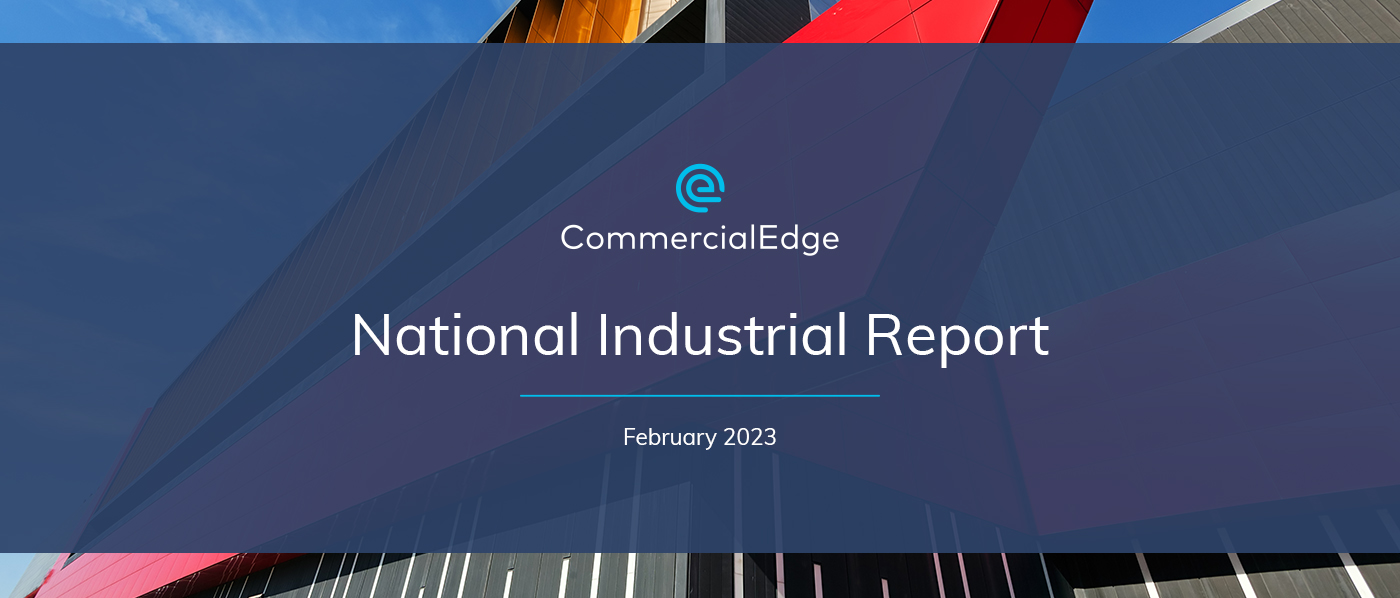 Industrial leases signed in the last 12 months reached a national average of $9.01 per square foot, $1.88 more than in-place contracts.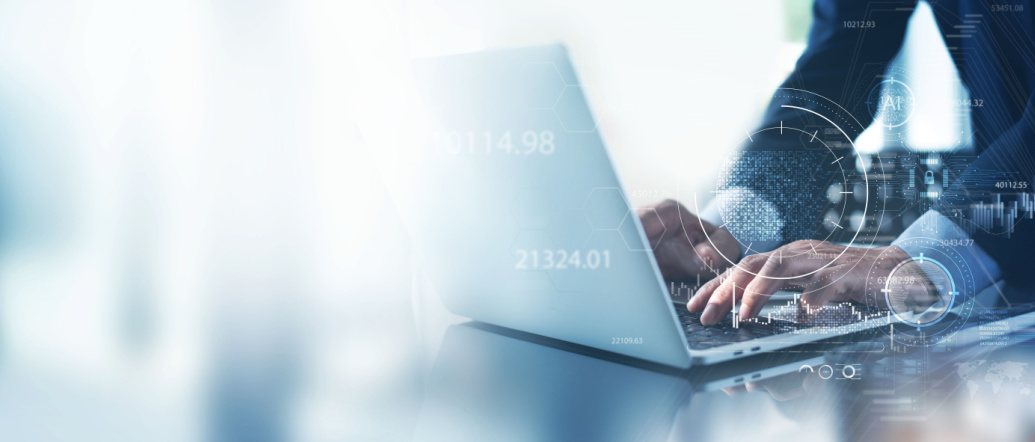 Connect agents, operations and accounting processes by centralizing all deal data, documents, invoice dates and commission splits.
The End-to-End CRE Solution
From marketing and research to deal management and commission payments, our tools enhance every facet of commercial real estate.