Managing the Financial Complexities of CRE Brokerage Commissions
Learn how to optimize revenue and commission operations with a comprehensive ebook on brokerage financials — including best practices for both cash and accrual accounting.
This in-depth guide outlines how CRE brokerages can increase accounting accuracy, improve efficiency and maintain compliance.
Key topics include:
Cash vs. accrual accounting for brokerages
Managing split plans, timing and compliance
Choosing the right option for your business
Technology-enabled financial management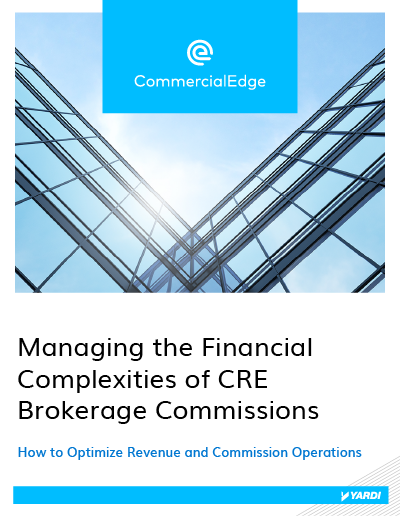 The End-to-End CRE Solution
From marketing and research to deal management and commission payments, our tools enhance every facet of commercial real estate.