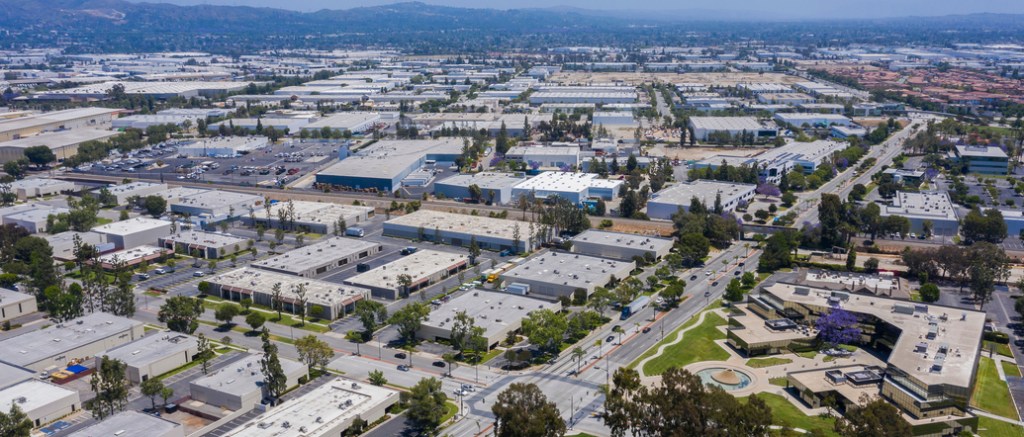 Rexford Industrial Converts Opportunities Into Deals with Next-Gen CRE Solutions
The Company: Rexford Industrial
One of the tightest industrial markets in the U.S., Southern California has been consistently topping rankings of occupancy levels and rental rates, according to multiple recent market reports. And it's exactly in that highly competitive environment that Rexford Industrial generates value. The real estate investment trust (REIT), focused on high-barrier markets, invests in and operates industrial assets throughout Southern California's infill areas.
Taking into account the wave of interest in Southern California industrial spaces, Rexford has translated that market surge into a strategic portfolio expansion and a fast-paced but sustainable tenant base increase. However, such a portfolio spread required precision- and strategy-oriented solutions to establish operation scalability.
The answer to the growth-oriented needs of Rexford is the CommercialEdge suite for landlords. The purposefully curated solution stack for commercial landlords empowered the REIT to confidently meet expansion plans with innovative solutions, such as showcasing availabilities directly on the company website.
"The CommercialEdge offerings streamline our workflows, providing us with complete deal pipeline oversight throughout our region. The end-to-end solution helps us centralize marketing, syndicate availability, manage the deal pipeline and take qualified deals to lease execution."

Matt Ehrlich, Senior Vice President, Rexford
The Challenge: Centralizing Operations to Streamline Deals in Surging Markets
Rexford closed 2021 with a portfolio of nearly 37 million square feet of industrial space spread across 300 properties. Working in what is arguably the most competitive industrial market in the country, Rexford has its eye on further growth — growth that can be easily scalable without proportional human resource increases.
The industrial REIT required a connected solution that ensured leasing teams could effortlessly manage listings while maintaining complete deal pipeline visibility — an integrated solution that also incorporates strong automation in order to free teams of repetitive and time-intensive workflows and allow them to focus on strategic operations.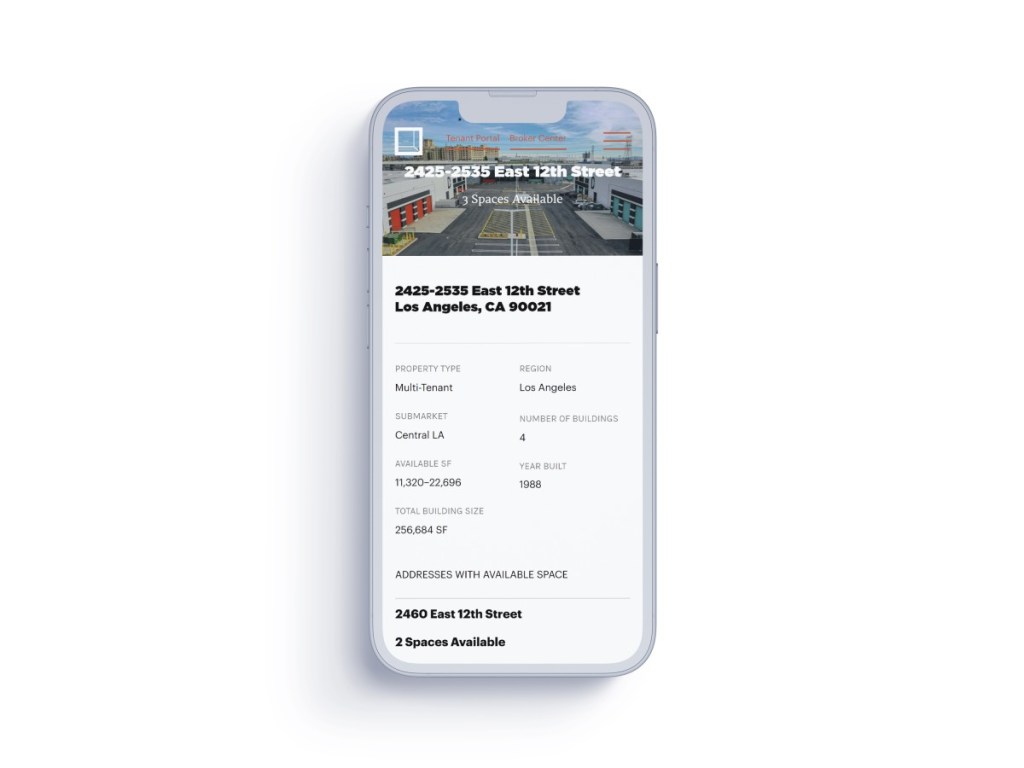 Implementing the CommercialEdge solution stack for landlords, Rexford Industrial achieved all that and more, gaining a 360-degree view of assets, complete with essential insights, a high degree of transparency and tools that streamline portfolio health assessments. Additionally, the solution suite also simplifies daily operations with automated workflows that keep all necessary personnel informed, ensuring smooth dealmaking and fast-paced deal timelines.
The Solution: Powerful Automation and Integrated Solutions for Maximized Returns
CommercialEdge empowered Rexford Industrial to increase revenue by enhancing its operations with solutions that include CommercialEdge Marketing, Deal Manager and Legal.
CommercialEdge Marketing
Always on the lookout for new opportunities and assets that answer the acute demand of undersupplied markets, Rexford leverages the specific characteristics of each new asset to maximize returns and shorten deal cycles.
To achieve that, the REIT now centralizes the entirety of its space marketing operations on CommercialEdge Marketing, the all-in-one solution for CRE-specific marketing that delivers results through simplified workflows and agile tools. For example, leasing agents only have to update listing data on the company's website, and it automatically refreshes on all connected platforms.
The solution also provides access to the CommercialEdge Listing Network, the proprietary syndication network that generates in excess of 300,000 qualified leads per year, significantly boosting listing exposure — especially when also leveraging the integrated API that allows leasing teams to easily syndicate listings published on the ILS network to other top marketplaces.
Additionally, CommercialEdge Marketing is fully integrated with Yardi Voyager, allowing for even higher visibility of portfolio needs. Thus, Rexford can synchronize its assets and space availabilities with the marketing solution, automating the publishing and unpublishing of listings according to availabilities in Voyager.
Deal Manager
While the marketing solution maximizes exposure and leads, Deal Manager empowers clients like Rexford Industrial to maintain full visibility of deal metrics throughout the entire lease lifecycle. The deal pipeline management solution centralizes communication, documents and tasks, ensuring one source of truth for all parties while also providing instant key metrics for proposal evaluations, like the automatically calculated net effective rent (NER).
Deal Manager also features a seamless integration with Yardi Voyager, offering adopters like Rexford Industrial real-time tenant and lease data such as schedules, expenses and clauses as well as full visibility of its client base.
CommercialEdge Legal
To further smoothen and speed up leasing timelines, the Legal module offers up custom approval workflows, easy redlining and revision tracking, followed by automatically generated lease agreements populated with information from finalized proposals.
Beyond providing a dynamic platform for centralized dealmaking, CommercialEdge Legal also functions as consolidated document storage, as well as a collaboration facilitator with dedicated activity feeds. Users such as Rexford can further speed up deals by using the module's e-signature tool, enjoying an entirely secure signing process that also automatically synchs up with Voyager.
---
As vacancies continue to tighten and rental rates trend upward, the industrial sector is slated for another exceptional year. And industrial operators such as Rexford that focus on delivering functional quality space in a competitive market are poised for additional growth. For companies looking to capitalize on current market conditions to increase portfolios and revenues, the answer lies in fine-tuned CRE solutions.

Stay current with the latest market reports and CRE news:
More Articles You Might Like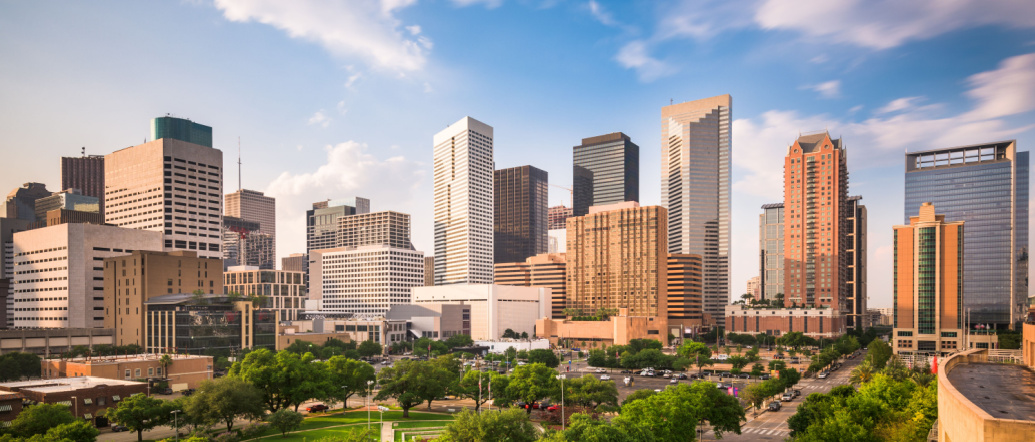 The company maximizes leads by leveraging the second-largest listing network in the U.S. while ensuring a seamless experience for prospects.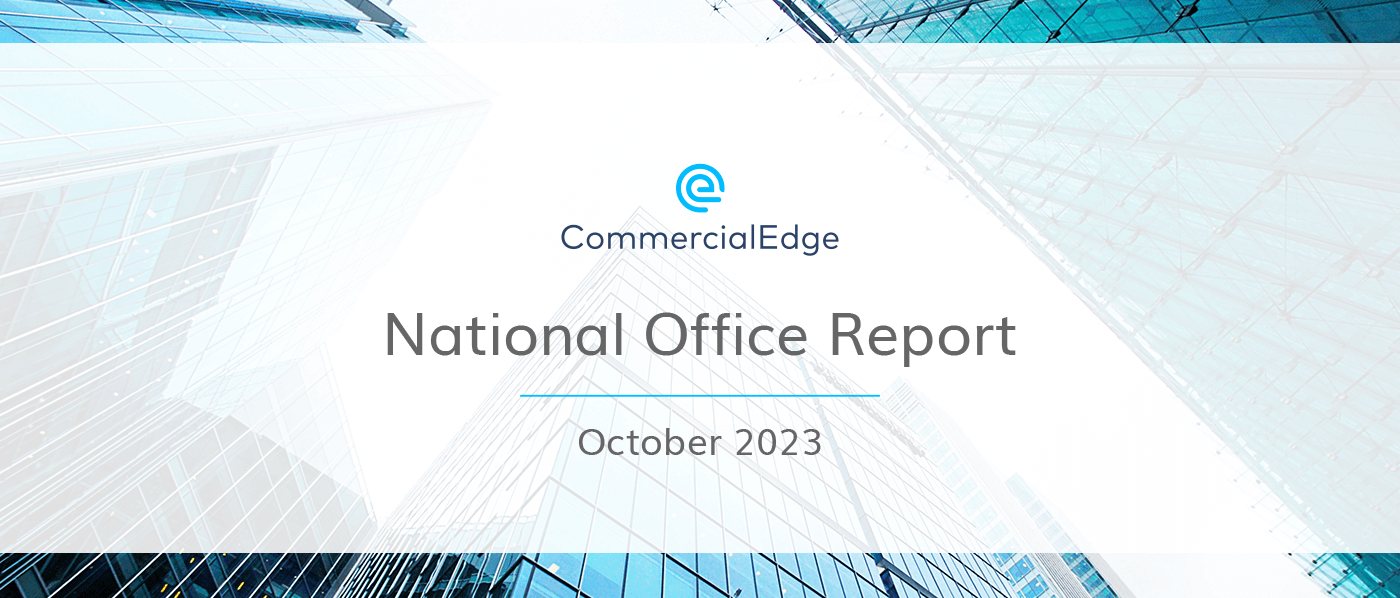 The average sale price per square foot fell 21% Y-o-Y, with properties trading at an average of $198 per square foot through Q3 2023.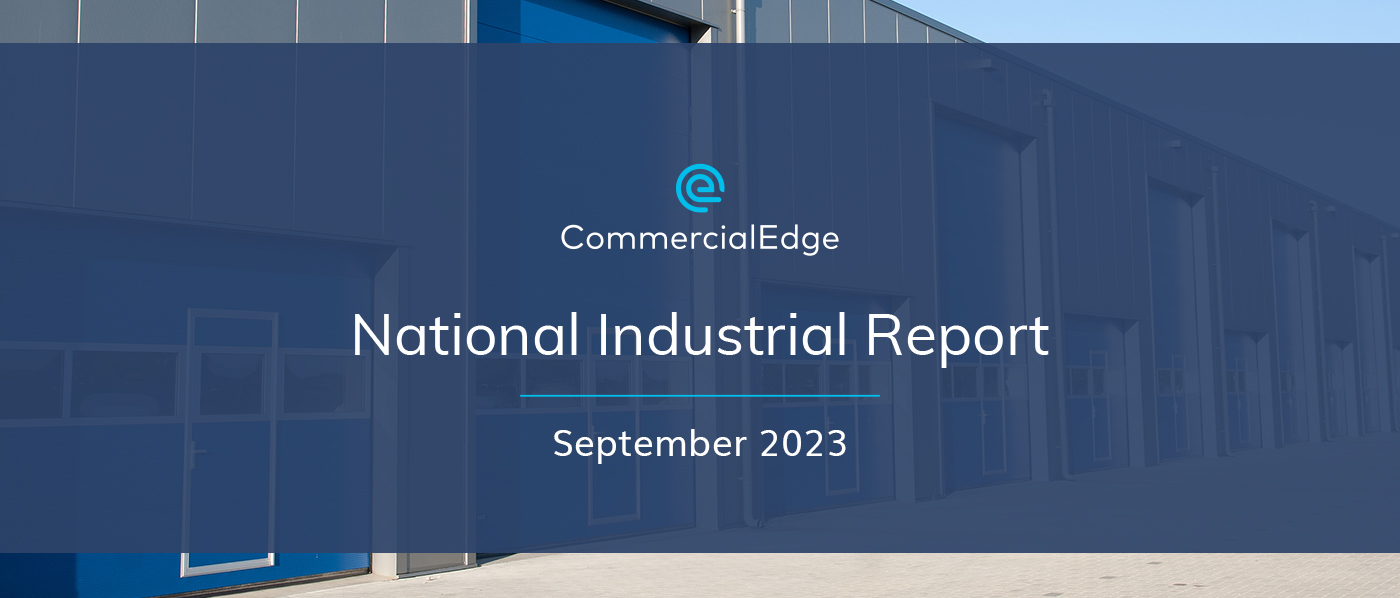 Competition for industrial space will increase in 2024 and 2025, but we anticipate construction starts to pick up again in 2026.
The End-to-End CRE Solution
From marketing and research to deal management and commission payments, our tools enhance every facet of commercial real estate.