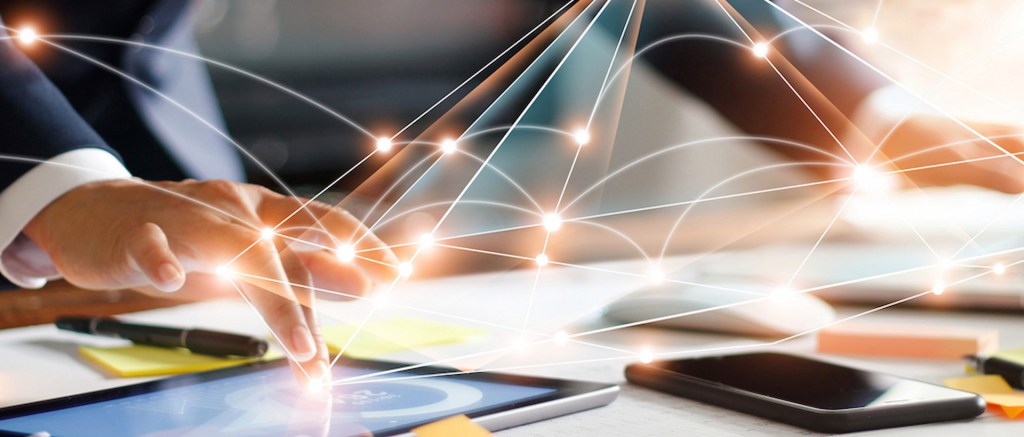 How Dynamic Marketing Is Driving Portfolio Performance  
Property owners and asset managers in search of innovative ways to elevate portfolio performance and, at the same time, optimize operations can now easily do so with the intuitive CommercialEdge solution stack. The all-in-one portfolio management suite from real estate tech innovator Yardi streamlines the deal life cycle from lead to lease.
A connected set of solutions comprised of CommercialEdge Marketing, Deal Manager, Legal and Commissions, the stack significantly accelerates workflows and transforms the entire lease experience.
Effortless Marketing 
The finely tuned marketing platform streamlines lead creation by automating listing management, generating branded marketing collateral, as well as by syndicating to a growing network of proprietary marketplaces and leading third-party platforms.
Publishing listings through CommercialEdge Marketing on the rapidly expanding CommercialEdge Listing Network is effortless and ensures heightened listing exposure. Consisting of PropertyShark, CommercialCafe, Point2, CommercialSearch and 42Floors, the ILS network captures more than 2 million visits per month and upwards of 350,000 quality leads per year.
Thanks to the integrated Syndication API features, listings already published on the CommercialEdge ILS nexus can easily be syndicated to company websites and to top third-party marketplaces, including CoStar. All listings can then be effortlessly managed from one place, with the guarantee that users retain full ownership of their marketing data.
Furthermore, the marketing tool also provides the option of having a custom-made website populated with information already available in CommercialEdge Marketing. Listings are automatically syndicated and updated on a branded website, further elevating listing exposure and lead generation.
Complete portfolio visibility and lead pipeline management are ensured thanks to complete listing synchronization across every platform the user chooses to promote on. Moreover, a dedicated team of specialists screens all generated leads, making sure only quality leads come through.
Smooth Dealmaking 
Deal flow is further optimized thanks to the seamless connection between CommercialEdge Marketing and Deal Manager. The marketing module's functionalities tie in smoothly with the dynamic commercial real estate CRM, which empowers dealmakers to make data-driven decisions and close more deals faster.
With Deal Manager, simple deals or complex proposals can be generated quickly, and decision-makers can easily stay on top of tasks and track communications with dedicated activity feeds. Deal Manager automatically compares deal economics to approved budgets and prior leases to ensure only the most advantageous deals are closed.
Seamless Yardi Voyager Integration 
Decision-makers can leverage the full integration with Yardi Voyager for maximum portfolio transparency and deal pipeline oversight. Gleaned from extensive business intelligence and automation, lease and property data are transformed into dynamic marketing based on unit availability within Voyager.
Voyager clients benefit from this seamless integration by having the power to sync properties, spaces and availability across their portfolios in real time. More exactly, listings are automatically published in accordance with lease expiration dates, and spaces are automatically unpublished once a tenant is activated in Voyager.  
As an example of a real-life case study, Macerich — an owner, operator and developer of retail and mixed-use destinations throughout the U.S. — launched QuikSpace, a platform powered by the CommercialEdge Marketing and Deal Manager solutions.
Quick Lease Generation 
As a next step in accelerating the leasing process, CommercialEdge Legal enables users to reduce legal costs by automatically generating standard lease agreements directly in the application. Furthermore, the legal module enables users to track and compare revisions using dedicated activity feeds and centralized document storage, as well as sign documents effortlessly using the built-in electronic signature tool.
Streamlined Commission Management 
And finally, managing commissions — which regularly represents the last step in the lease life cycle — is streamlined with CommercialEdge Commissions, the intuitive tool that automatically tracks and pays the commissions of in-house leasing teams, as well as third-party brokers. The real estate commission management software organizes deal data, documents, invoice dates and commission splits, all in one place.
---
The CommercialEdge suite of connected solutions provides CEOs, COOs, asset managers and other operational managers with comprehensive insights and finetuned project tracking, ultimately ensuring confident decision-making to maximize revenue across their portfolios. What's more, the intuitive tools are also accessible directly from mobile systems, thereby empowering executive teams to move deals forward from anywhere, at any time.

Stay current with the latest market reports and CRE news:
More Articles You Might Like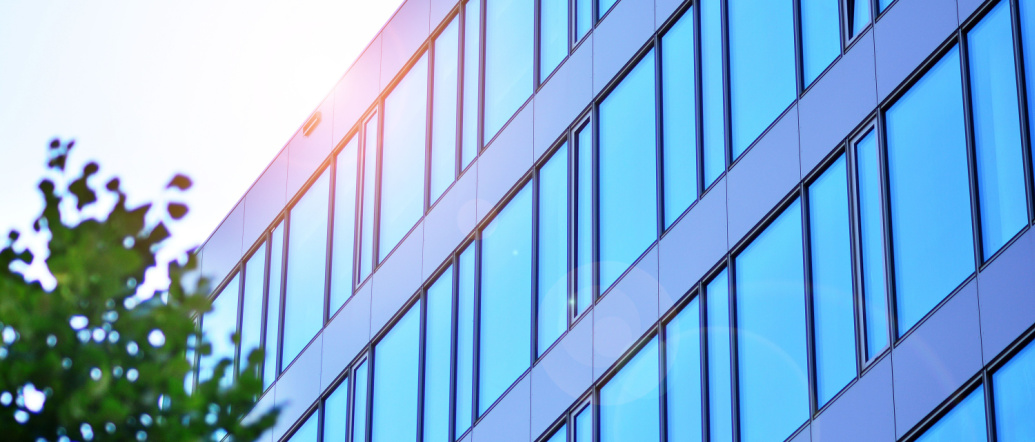 With CommercialEdge Marketing, Inside Edge Properties ensures a single source of truth for data integration across multiple teams and workflows.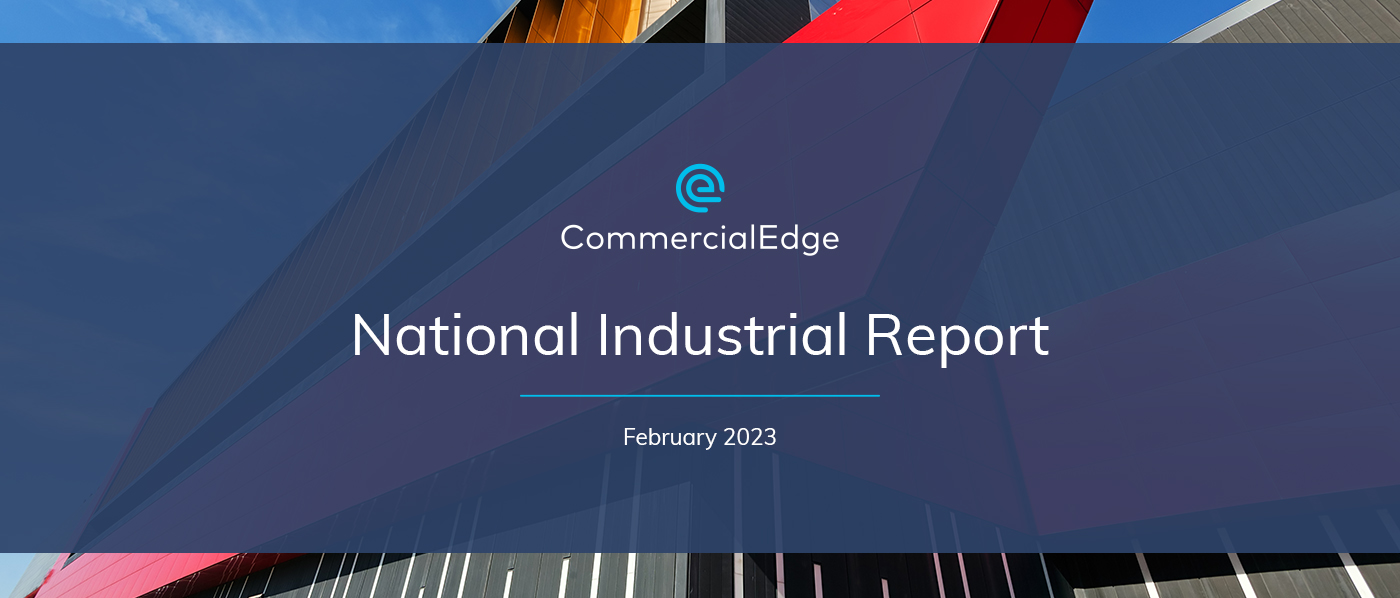 Industrial leases signed in the last 12 months reached a national average of $9.01 per square foot, $1.88 more than in-place contracts.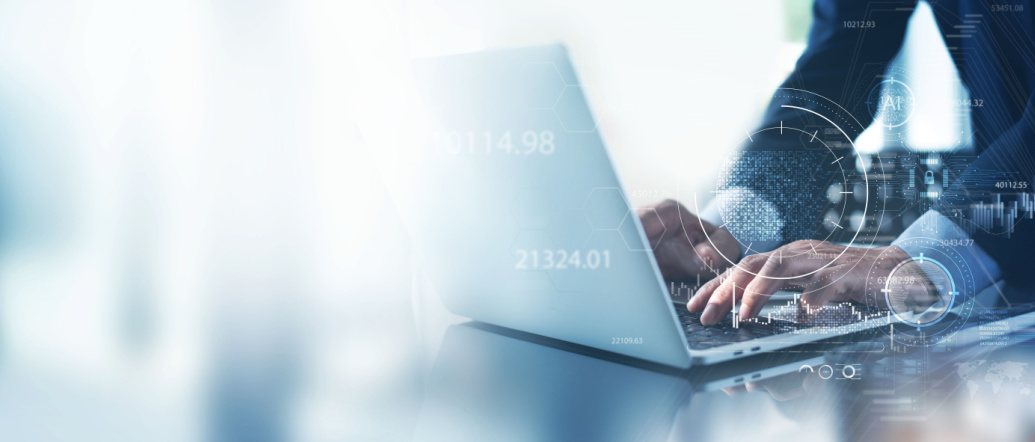 Connect agents, operations and accounting processes by centralizing all deal data, documents, invoice dates and commission splits.
The End-to-End CRE Solution
From marketing and research to deal management and commission payments, our tools enhance every facet of commercial real estate.