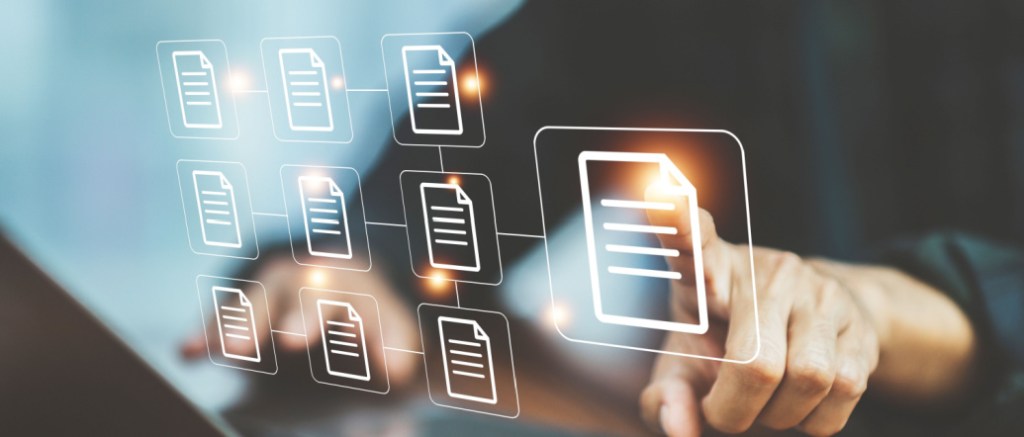 Lease Creation in Just a Few Clicks with CommercialEdge Legal 
The space you are leasing to a business operator might be appealing, but the paperwork needed to close the deal often isn't. Compiling and circulating all the clauses, versions and approvals for the letter of intent, lease documents, exhibits and addenda that comprise a lease deal can be very cumbersome. Sorting it out can cost time, money and sometimes opportunities. Fortunately, today's most advanced legal management software for CRE technology offers an easier path to deal completion.
Lease Creation: A Fraught Process
When executed manually, commercial lease documents comprise numerous Word templates for leases, amendments, addenda and exhibits that are stored separately. The legal department's staff must then manually populate the draft lease with information about the property and space occupied, start and end dates, rent amounts and increments, insurance and other terms applicable to the deal under negotiation.
Clauses and legal language are often manually copied from other documents or websites into the draft lease. And because different property management companies might be involved for different regions, lease documents might be managed differently with different language. Amending the draft and circulating it for review can be akin to restarting the process and entering new data. Communication is often executed via email, with the document downloaded, edited and uploaded again; in some cases, the parties edit a shared document. In any case, there is no formal tracking of versions or approval steps.
As an added complication, the leasing team often has no means of knowing the document's status, so members must query the legal department for updates. What's more, determining which clauses need to be in the lease, drawing them from documents stored on a shared drive and then manually copying them to the new lease document can add more opportunities for error. The process might also prove costly as it can require hiring outside counsel or a staff paralegal to amend terms from an old lease document with terms of the current deal.
This scenario holds true for options as well. As with clauses, options require the legal team to confirm with the leasing agent what was discussed with the tenant, back-and-forth email negotiations, phone tags, video conferences or other channels that lack the capability for tracking approval steps or versions.
The whole process can be time-consuming, costly and slow down the deal.
CRE Solutions That Provide an Edge
Fortunately, CRE platforms that use automation dramatically streamline lease document creation, making the process easier, faster and more accurate at every step. In addition, these solutions centralize template organization and storage, enabling the auto-generation of single or multiple documents that can be separated or combined.
Lease documents can be created from fewer templates while containing accurate data for any number of lease and property types, regions, markets and other criteria. Additionally, terms, clause additions and signature blocks are automatically populated based on the deal under negotiation.
CommercialEdge Legal, part of the CommercialEdge revenue solution suite for CRE, is a Deal Manager module that eliminates the time-consuming, labor-intensive and costly legal aspects of lease creation through powerful automation. The CRE tool makes finalizing lease agreements much simpler by automatically generating lease agreements with customized approval workflows, document templates and sophisticated formatting capabilities, ensuring that prospective tenants get the proper documents faster and without manual intervention.
Lease Creation at the Click of a Button
With the Legal module, custom terms can easily be populated into a template, along with basic information such as the tenant's and building managers' names, space to be leased, security deposit and lease start and end dates.
The system also contains a library of lease- and property-level clauses — sections covering conditions such as janitorial service, common area maintenance, repairs and lease terminations that are specific to certain tenants — grouped for easy insertion into the appropriate section of the template and automatically included into the tenant record.
With all information populated into the draft, the lease document, including all applicable clauses, can be created at the click of a button with 95% accuracy, with only a few minutes' worth of tweaks remaining to be made. The document is then ready for automated online routing to legal counsel and others for review and revision.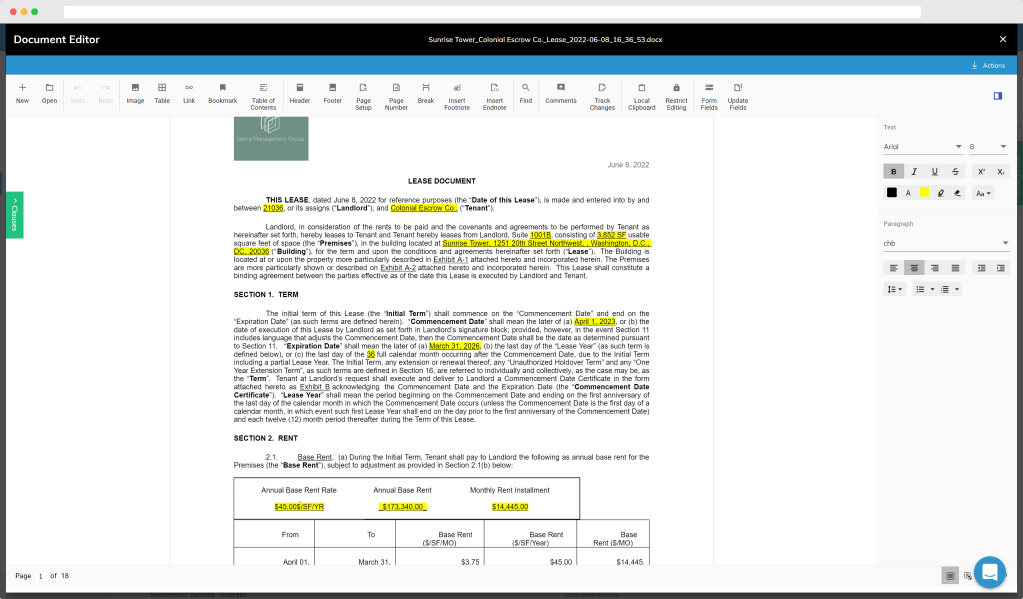 Simplified review
From that point on, any changes to the draft are made within the centralized system, with multiple versions tracked and maintained throughout the process. The Legal module makes it easy to upload and compare redlined versions following internal and external reviews.
With a powerful approval workflow, the documents can be reviewed and approved before being sent to the external party. As a result, there's no need to send emails with separate documents and different versions.
Easy electronic signing
The last but crucial step — getting signatures on the final document by using proprietary electronic signature capability within CommercialEdge Deal Manager — is just as easy and efficient. The system configures default signers, sends multiple copies in a single envelope with document visibility control, and regulates signer changes based on deal square footage or total rent as a threshold.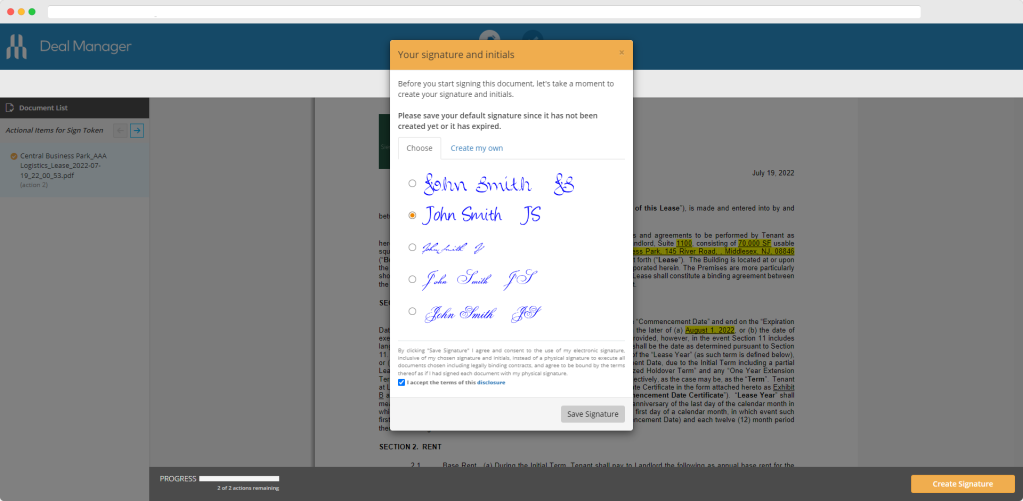 Benefits of automation and centralization
The automation and centralized storage in the Legal module make lease completion vastly simpler and better organized than chasing documents through different versions. The solution can also reduce the number of templates a property management company needs to maintain. The Legal module users have documented the following results:
Lease documents produced in 5-10 minutes
Elimination of rekeying and duplicate entries with automated data flow to the Yardi property management system (Yardi Voyager)
Easy assembly of the template, deal term data and clause/option information into one document
A clause library created and maintained with the latest lease language to embed data points from the deal into the clause language seamlessly
Clause group creation to organize clause language that's relevant to, but not limited by, property, lease type or market
Effortless redlining and revision tracking and built-in version comparison with lease agreements populated by information from the finalized proposals
Enhanced online editing capabilities directly within the application
Full transparency so the entire leasing team can see each step as it happens
Staff efficiency enhanced by leasing teams' ability to access versions on their own, without the Legal department's assistance or added legal services costs
Expedited signing with built-in, secure electronic signatures that sync with Yardi Voyager
Additionally, efficiency comes from bulk editing clauses in one screen, with immediate rendering in the document. This keeps the entire process in one platform instead of scattered across emails, Word docs and PDFs.
CommercialEdge Legal provides a straightforward and efficient approach to lease document creation. If you are looking to eliminate the challenges of putting together a lease agreement through manual effort, consider using an automated CRE solution that reduces lease creation to a few clicks.

Stay current with the latest market reports and CRE news:
More Articles You Might Like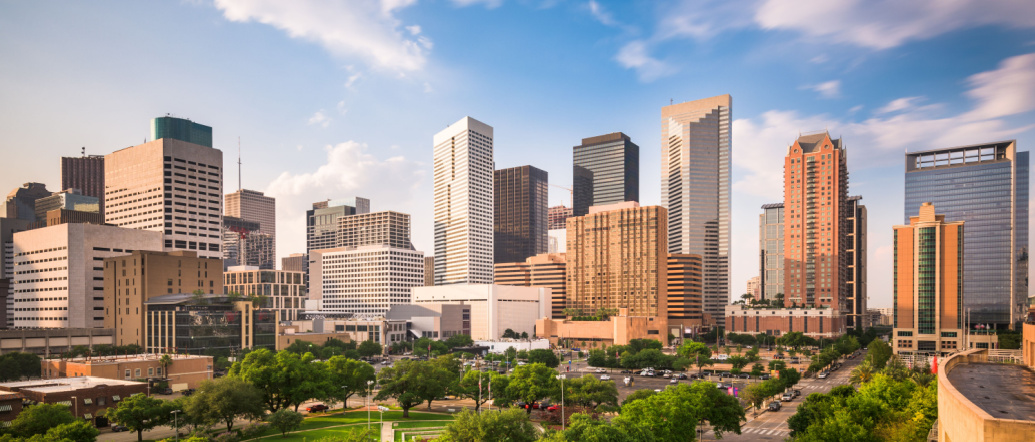 The company maximizes leads by leveraging the second-largest listing network in the U.S. while ensuring a seamless experience for prospects.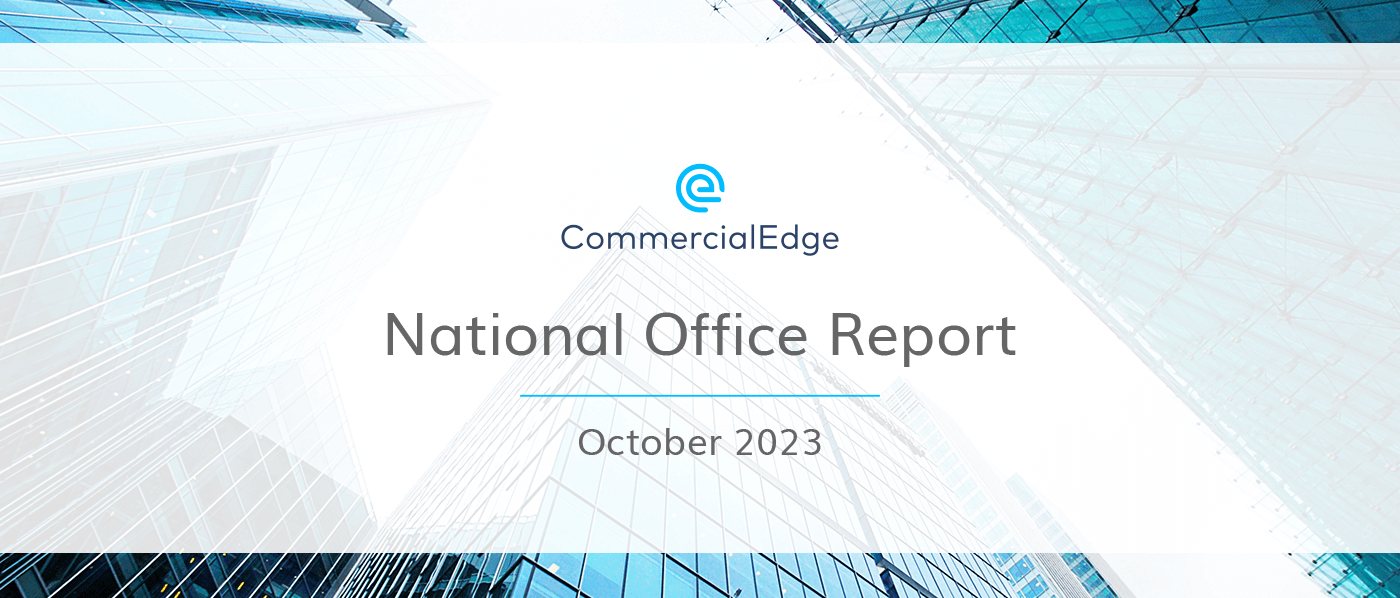 The average sale price per square foot fell 21% Y-o-Y, with properties trading at an average of $198 per square foot through Q3 2023.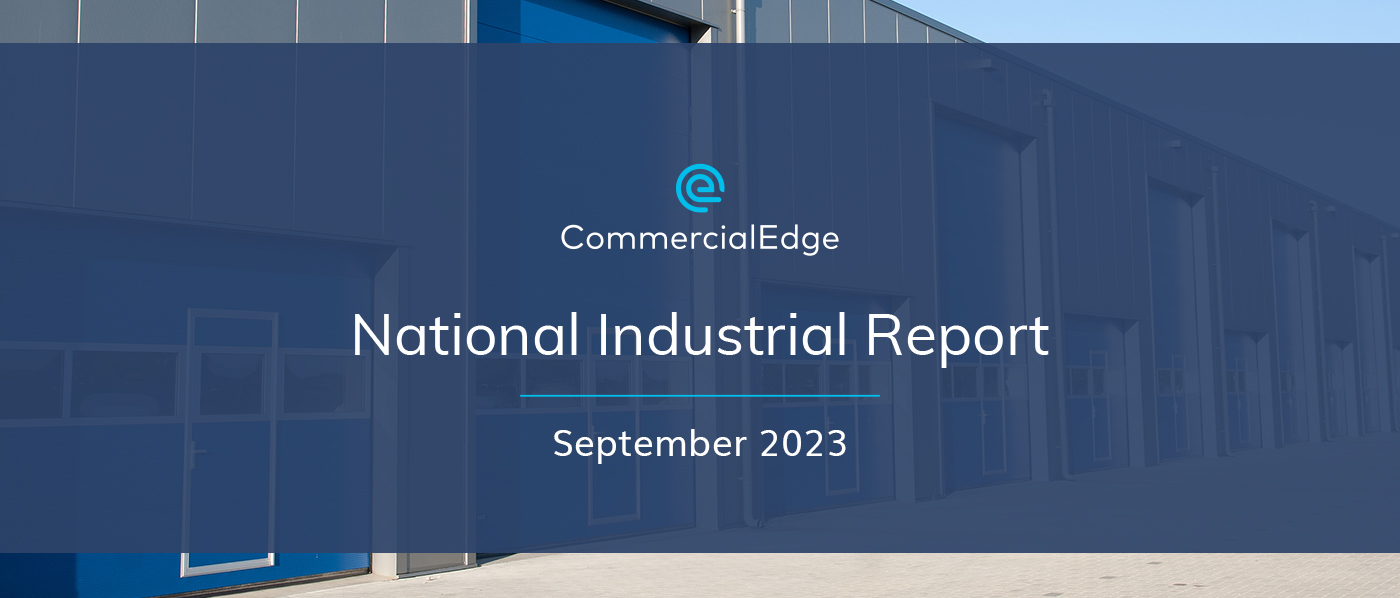 Competition for industrial space will increase in 2024 and 2025, but we anticipate construction starts to pick up again in 2026.
The End-to-End CRE Solution
From marketing and research to deal management and commission payments, our tools enhance every facet of commercial real estate.