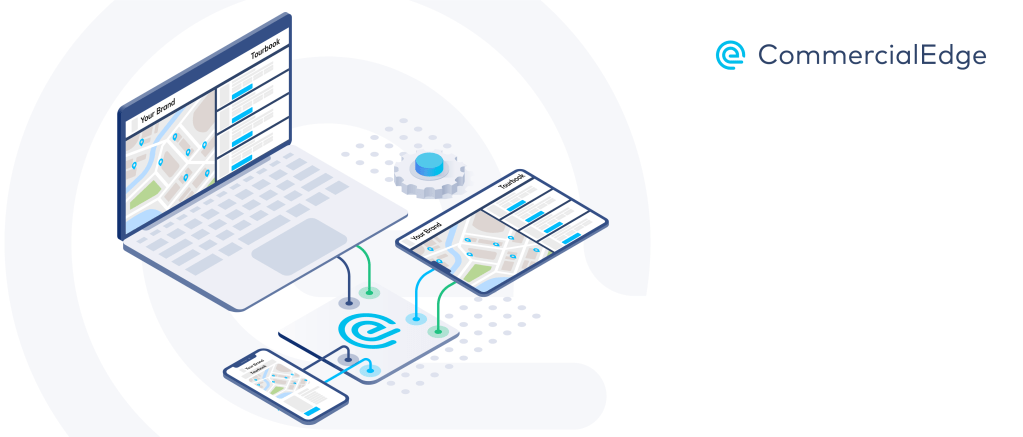 How Digital Tenant Tourbooks Enhance the CRE Leasing Process  
As CRE processes continue evolving and clients increasingly expect virtual leasing experiences, more and more brokerage workflows can now be enhanced with technology. Digital Tourbooks — part of the CommercialEdge suite of CRE tools — are a natural next step in this direction. This powerful feature enables tenant reps to quickly create and share branded touring websites with just a few clicks (and zero technical skills).  
Streamline the Touring Process and Centralize Feedback 
Digital Tourbooks both streamline and centralize the back-and-forth of selecting spaces for lease. Specifically, they enable brokers to easily generate and share online interactive tour books, as well as collect tenant feedback through a single, powerful tool.
In fact, Digital Tourbooks cover the entire touring process. First, brokers make an initial selection of listings that fit a tenant's broader needs by selecting spaces for lease from the CommercialEdge Research platform. Next, they can instantly share a pre-review tourbook with clients through automated emails, which will direct the clients to select the spaces they're interested in to receive additional details. Then, once a tenant submits their shortlist, the Digital Tourbooks tool automatically updates with their selections so their representative can generate and share the final tour book, which includes a map and additional property specs.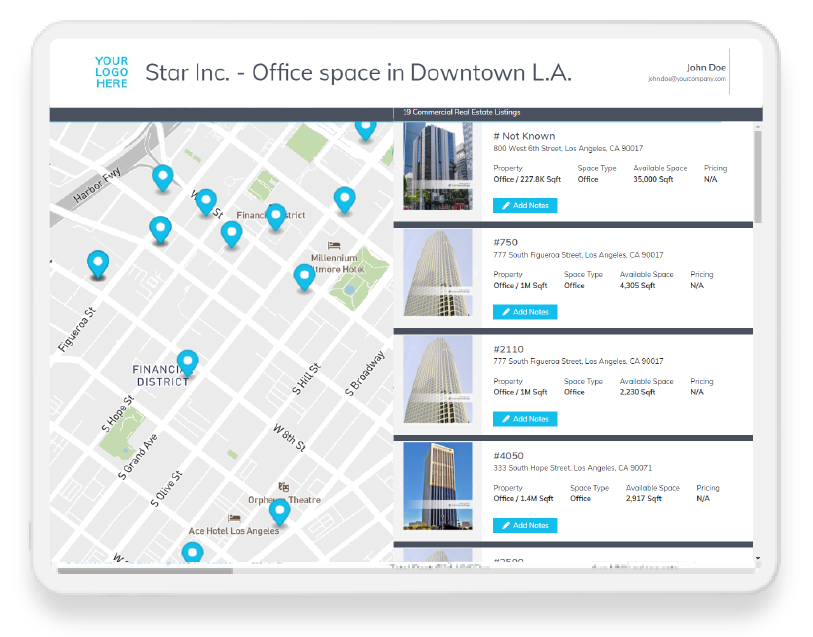 What's more, Digital Tourbooks enable a simplified, user-friendly feedback process: Directly within their dedicated touring web page, tenants can leave notes, which are automatically funneled into the CommercialEdge Research platform for the representative to view.
The tool also allows internal notetaking so brokers and their teams can work on touring materials in real time. And, because CRE leasing often involves several back-and-forths, tourbooks are also easily and continuously editable, thereby allowing tenant reps to move forward with ease and agility. 
Finally, Digital Tourbooks are also managed from a centralized dashboard and can be sorted by tenant, listing activity, touring stage and tourbook activities.
Improve Client Experience and Showcase Your Brand 
With Digital Tourbooks, brokers can virtually showcase spaces for lease through a professional medium. Bringing tourbooks online enables clients to browse selected listings through polished mini-websites to offer an interactive viewing experience.
Furthermore, Digital Tourbooks display spaces for lease similar to a CRE marketplace: Tenants can browse the selection of listings on a map and click on individual listings to open dedicated pages with additional details. They can also provide feedback for each listing directly on the dedicated touring page to further digitize the leasing experience. 
The feature also offers a multi-step workflow that brokers can customize to specific client scenarios. For instance, tenants can either go through a two-step process in which they receive a simplified list of spaces for lease and then select a shortlist for the final tourbook, or they can receive the detailed, interactive page directly.
Finally, Digital Tourbooks are easily customizable, which allows brokers to provide a professional experience while also increasing brand awareness. Once a CRE professional uploads their contact details and a company logo, every tourbook they create will be automatically branded through the platform. The same goes for the notification emails that the books are shared through, which are also customized with the tenant's and broker's names, as well as the company logo.

Stay current with the latest market reports and CRE news:
More Articles You Might Like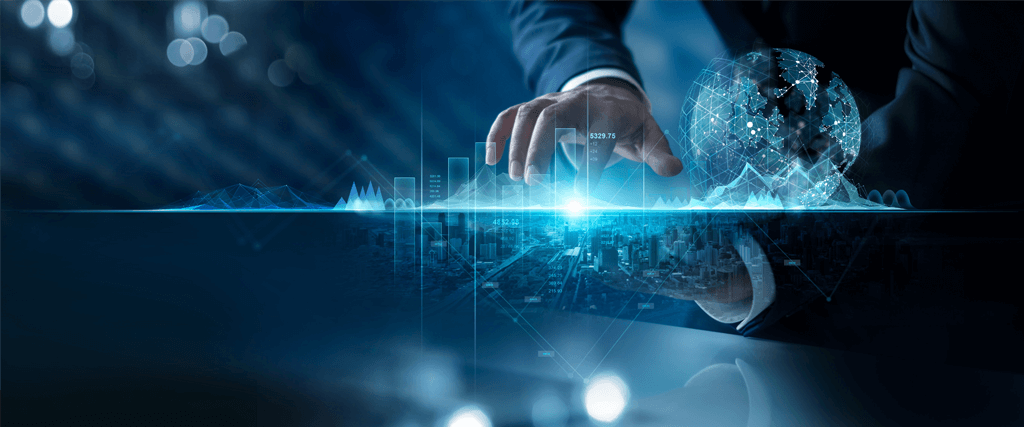 A data-driven approach and an accurate property database can provide a significant advantage in identifying investment opportunities.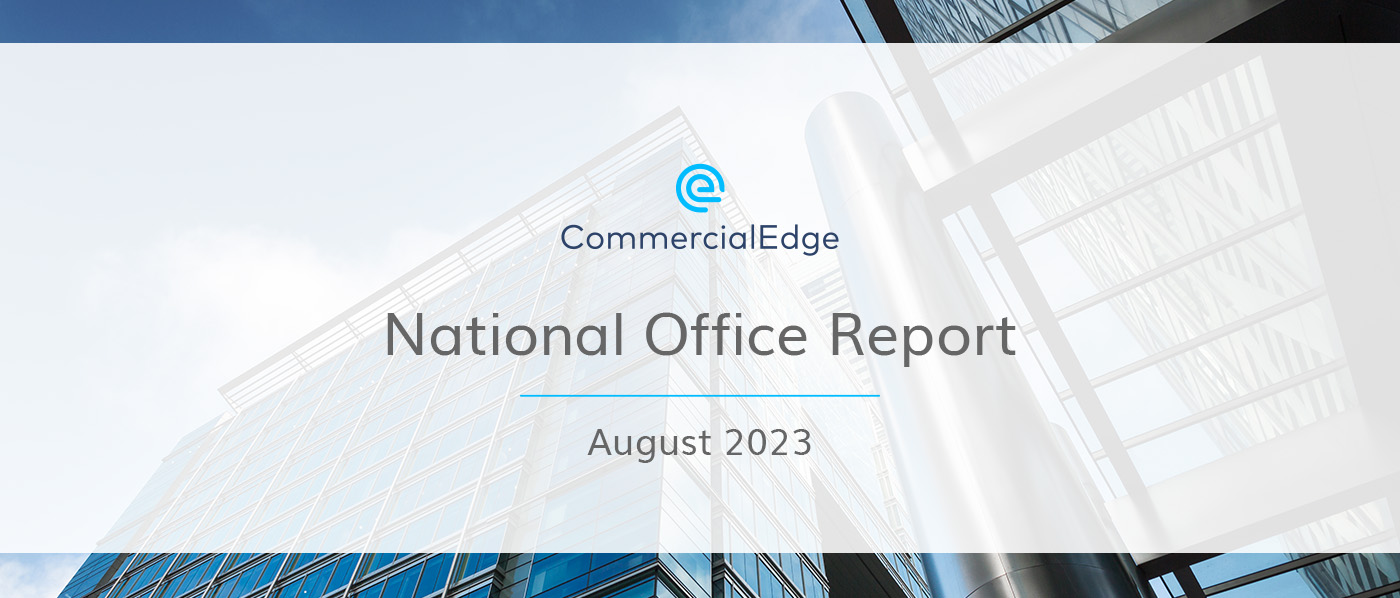 As office construction continues to cool, a quarter of under-construction office space is now concentrated in just 6 life-science-heavy markets.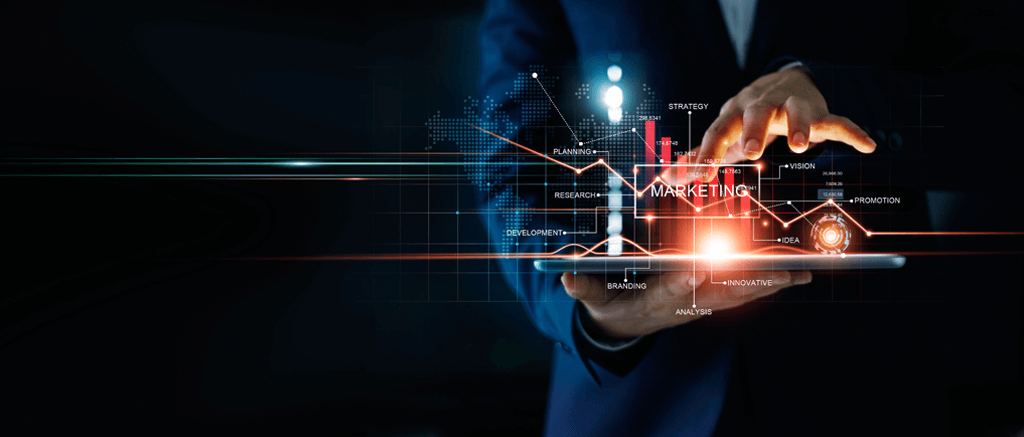 A clear marketing strategy and monitoring channels can result in quality leads, maximum occupancy rates and high return on investments.
The End-to-End CRE Solution
From marketing and research to deal management and commission payments, our tools enhance every facet of commercial real estate.